Let's take a minute to applaud our teens who've been willing to quarantine this year. It's been brutal to lose so many activities they love, and they've handled it with flexibility and (mostly) good attitudes! While we'd hoped we'd be "back to normal" by now, the hard truth is that they're just about to start their second year of quarantine.
So, I want to help them find creative ways to stay close with their friends, because that is so important, beyond the FaceTime or Zoom chats they've been doing for a year. So I've asked around to other parents (including our awesome Out Tech Your Kids community) to find some ideas that their teens are loving. I hope they make your kids happy too. They deserve it.
Photo by Meghan Schiereck on Unsplash
Related: 6 ideas for creating a home movie theater that will take family movie night to the next level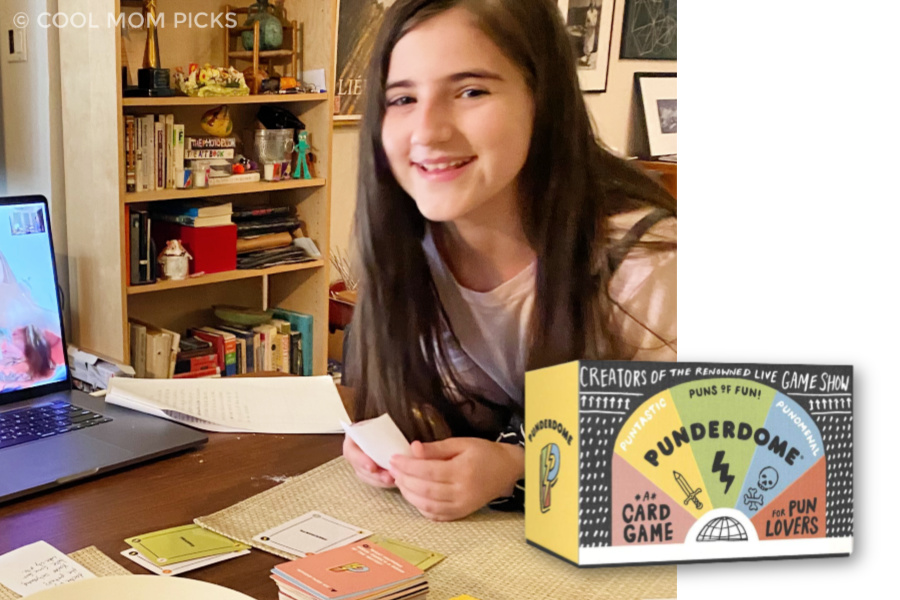 Play games over FaceTime
When the quarantine first started, we shared some of our favorite games to play over Zoom or FaceTime together, and it's still one of my teens' preferred ways to hang out with friends right now. My younger son does spontaneous trivia nights with his friends, and my older one prefers playing Jackbox games with his friends while they all chat over Discord together.
Watch a movie together over Teleparty
Invite friends to join your kid for a virtual slumber party by setting up a late-night Teleparty (formerly, Netflix Party) with their favorite movie. Teleparty will sync the playback for your Hulu, Netflix, Disney+ (which has their own watch party feature, by the way) or HBO movie, so that everyone is seeing the movie at the same time. You also get a private chatroom to talk in, but since we're all used to scrolling phones while we watch a movie anyway, they'll probably prefer to just text or FaceTime each other while they're watching from their own beds at their own homes. It's the best kind of slumber party, in my opinion.
Create a daily podcast with friends 
Lisa's daughter has been using the Cappuccino app with her friends and really enjoying it. It's basically a crowd-sourced "podcast," by friends for friends. Everyone in your friend group records short audio messages, called "beans," whenever they want throughout the day. Then, each morning the app plays all the messages with background music. It's a fun way to get quick updates without expecting a response back.
Related: How to use the Disney + Watch Party feature
Outwit a virtual escape room together
Escape Rooms have been one of our favorite experience gifts for teens, and many franchises are taking their experiences virtual right now. A mom-acquaintance of mine highly recommended the Mystery Escape Room as a great online option for kids. You're all in a video conference, and you have a "guide" available to help you out if you get stuck. There's a fee, but up to 8 people can play together for about an hour, which makes it around $10. Less than a movie in the theater. (Remember those?)
Plan a community service project together
If your teens are activism minded, help them identify a need in your community and get a group of friends together to do something about it! My daughter and two friends met regularly over Zoom to create interactive workbooks and weighted blankets for kids in a special needs program, then worked individually to complete their portions of the project. My son has helped several friends work on conservation projects, through online meetings and some in-person (outdoor, masked) service hours. It's been a meaningful activity for them in a time that kind of feels pointless in a lot of ways.
Eat lunch together during remote school
I love this idea submitted by one of our Out Tech Your Kids parents: let your kids "meet" their friends for lunch during remote school. This mom's teen logs in to Google Meet during her lunch hour, and she eats lunch with all her friends. This is such a fun idea, I think I may suggest it for my own kids who homeschool and haven't had a school lunch in years.
Related: 8 Board games you can play with friends over FaceTime
Join a virtual theater group or choir
If your teen is arts-minded, joining a virtual performing arts group can be a great way to make some new friends during this weird time. Call around to the local theater or choral groups in your area to see if they are meeting virtually right now (like the Boston Children's Chorus's Virtual Choir, above), or sign up for a performing arts class through Outschool. They have classes that range from improv to one that culminates in an actual performance of portions of Frozen II. It's not perfect, but it's a good substitution for the real thing right now.
Take a virtual class with friends
I'm not talking about Algebra II (unless that's your teen's jam). I'm thinking that, with other activities cancelled, it's a great time to take up a new hobby. You can take a real-time cooking class at League of Kitchens or learn about cybersecurity at CyberWarrior Academy. Hire a friend who is an expert on a topic or skill your kid wants to learn, and have them teach an online group through Zoom. Or sign up for one of the many live online, group classes at Outschool on pretty much whatever niche interest your kid and their friends might have. My son is currently in a weekly The Office Trivia class there, and it's the highlight of his week.
Participate in a never-ending Secret Santa exchange
Another creative idea submitted on Out Tech Your Kids was a never-ending gift exchange among friends. Each month her friends draw names (I love the Draw Names website for this) and they exchange a different themed gift each month. They can exchange nail polish, video games, squishy stuffed animals, or whatever else they're into at the moment—including used items. (Hey, books can be read again!) As a parent, I'd give them a budget and complete freedom to organize this the way they want to. It's a bright moment in a series of seemingly endless, boring days in quarantine.
Related: Birthday party ideas for kids in an age of quarantine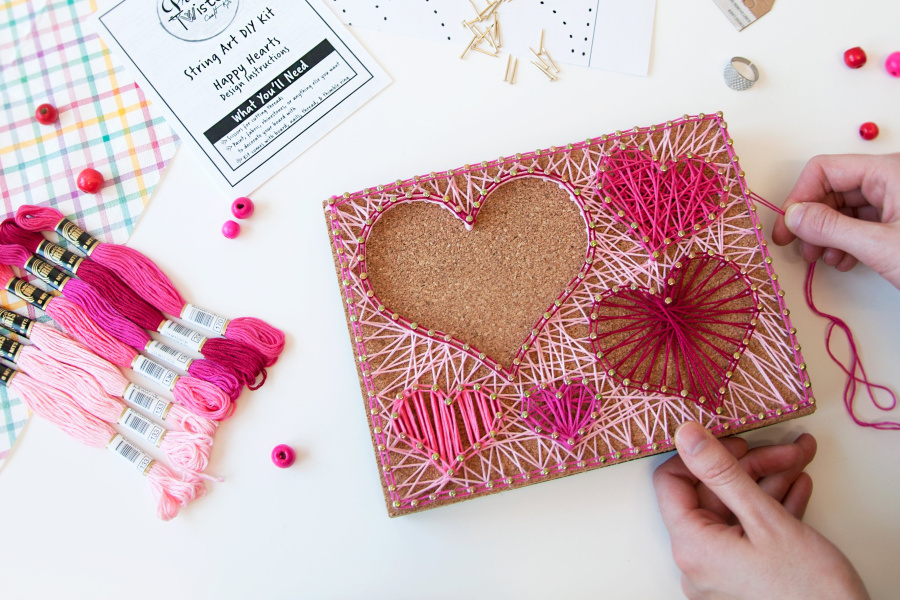 Host a virtual craft party
I've been hearing about friends "getting together" over FaceTime to take up a crafting hobby together, and I think it's so smart. It gives them something tangible to do and something to talk about—making it a great option for kids who are not totally comfortable with an open-ended video chat. You could buy a craft kit—we love Pretty Twisted and Creativity for Kids—or make your own, and everyone can work on their project together while you talk.
Start a virtual book club
Bookworms like me have, admittedly, loved the slower pace of quarantine life. If reading is one of your teens' favorite activities too, then get them to start a book club with their friends. Everyone picks a book for the group to read, and they can start a Google doc to leave their thoughts and ideas about the book as they go, Then, they can meet virtually (with snacks, of course) to discuss. One parent even suggested having cupcakes delivered to everyone in the club on meeting night, so they all get to share in a fun treat together — making it feel just a little more like you're all together.
Play a game almost in real life
Deborah, on Out Tech Your Kids, shared this awesome picture of her son and a friend playing Magic: The Gathering through their living room window. They each set a phone on the table in speaker mode so they could hear each other. I love that this almost gives you the sense of normalcy, since you're able to see and interact IRL together. Although, we do admit it requires a particular architectural setup in your home. Then again, just search Pinterest for the many, many creative ways families have created COVID boundaries while visiting. Apartment dwellers, maybe a clear shower curtain in the doorway would work?
Parents: go ahead and embrace their passion for gaming
One thing we're hearing from so many parents: now is a good time to embrace gaming. Teens are joining regular games of Among Us with friends, they're entering virtual reality together through multiplayer games, and some are developing more serious hobbies that take up more screen time than we're used to. My teen son loves gaming, so we've let him join an Overwatch team, where he's creating new friendships by playing with the same kids regularly.  It's been a fun outlet for him in a time when he feels pretty isolated. As long as you're doing your due diligence to know who your kid is communicating with online, this is a very COVID-safe way for them to engage with other kids their age right now.