As a former homeschooling parent, I am a huge fan of math apps for middle school — and for tweens and teens whatever their grade level. I used to say that I was okay teaching math until around 3rd or 4th grade, and then I needed some help explaining certain topics to my frustrated and impatient kids. (Or maybe I was the frustrated and impatient one.)
So I've put together my picks for the 10 math apps for kids that really help them with their middle school math homework .Because there's nothing like a 7th grade math worksheet to bring me to my knees and test the limits of my memory.
This post has been updated for 2021
These apps will help kids learn math concepts and practice their math facts through lessons and games that are enjoyable and rewarding and did we mention enjoyable? Because yes there's tons of value in Khan Academy and we're grateful for those free lessons! But if kids don't want to use math apps in the first place, it doesn't matter how effective they're supposed to be if they're not engaging and fun.
Hope you find a few new additions to your App Library here for your middle schoolers — and maybe even your upper elementary students and teens will like some of them too.
Parents: We are here to help! Also see:
–10 terrific reading apps for kids in middle school and high school
– The best apps and YouTube channels to help kids with science
– The best math apps for preschoolers and little kids
Best Math Apps for Middle School That Make Math More Fun
Please note that while many of the best math apps for middle school that we are sharing here are made for all platforms, quite a few are exclusively for iOS or iPad. This is an issue we've been explaining for a while. So apologies to our Android fans, but  know we're always keeping an eye out for you too.
1. EduPad's iTooch Math Apps
I wish I had known back during my early homeschool years about the grade-level math apps by iTooch that each include literally over a thousand exercises to help your child practice key concepts and understand their classwork better. Download individually by grade through the 8th grade math app, or save with bundles if you've got more than one kid at home. And since this app lines up with U.S. Common Core Standards, it's an excellent resource for all of us non-Common Core taught grown-ups to have in our back pockets for when homework time gets complicated.
There's a reason they have over 4 million users and get phenomenal reviews.
($5.99 each for most levels)
2. King of Math App
3. King of Math 2 App

King of Math, and its follow up, King of Math 2 (above), are both such addicting and effective math skill-building apps for tweens and early teens that the first app alone has been downloaded more than 10 million times since its release ten years ago. They offer games that help tweens and teens work on basic math skills through quick, 10-question multiple-choice segments. As your child completes each level, they will earn points which raises their rank in society, from Farmer to King or Queen.
Kids can get help with addition, subtraction, multiplication and division, up through fractions, powers, statistics and equations — and while they say its best for kids in middle school, you can definitely age it up or down.(Older kids may even enjoy playing because you can compare scores with a global leaderboard.)
While teens may scoff at the "easy" facts that start the first level, let me tell you, I feel no shame at how many times I had to pause at some of the more complex equations I found in front of me as things got harder.
(Try the free version with limited games;, full versions $2.99 each)
Related: Back to School Tech Guide: The best apps and YouTube channels to help kids with math
4. Space Pig Math App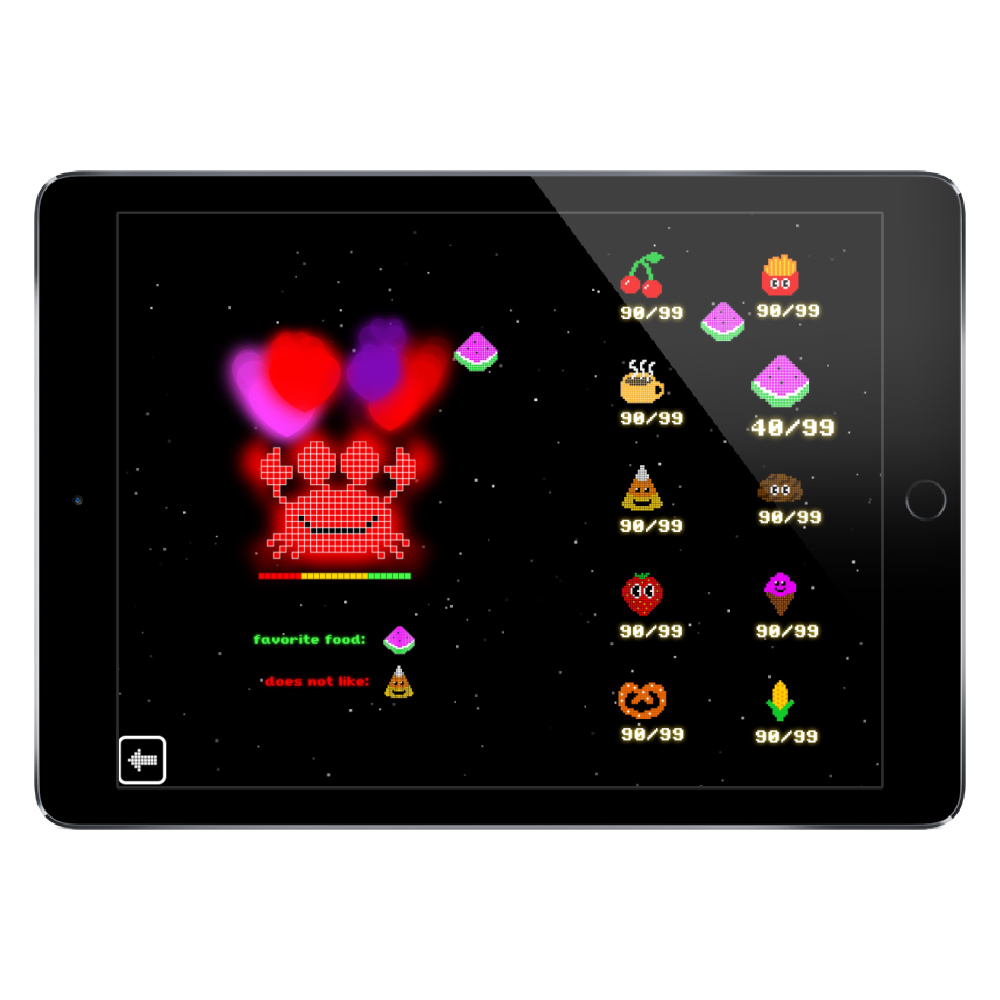 Middle school is a time that kids really need to have multiplication facts down as they move onto tougher concepts, and if your child is still struggling — or you just wish they could rattle off those times tables faster — check out the Space Pig Math app. It really helps them get these core math skills down before they move onto the harder stuff in high school.
This 8-bit style app has a retro Space-Invaders-meets-Oregon-Trail feel which makes this "retro" gamer feel right at home. But I think kids will get a kick out of this smart and silly app which gets kids to answer multiplication questions in order to help free Space Pigs' friends from evil aliens.
(Free to start; $2.99 for full version)
5. DragonBox Algebra 12+ App
I've been a fan of the way DragonBox apps have introduced my kids to increasingly complex algebraic concepts since way back in 2013 when my son was only in the fourth grade. In those seven years, DragonBox's stable of apps has grown, but at its core are now two Algebra apps that take kids from the very first steps, to much more complex puzzles in DragonBox Algebra 12+ (though it's really for ages 9+) that's really one of the best math apps for middle school.
Graphics are sophisticated and the gameplay is easy to figure out, but don't be fooled: There is a lot of serious math being taught here.
($7.99)
6. DragonBox Elements App
I probably would've done a lot better in high school geometry if I'd had the DragonBox Elements app to play with beforehand. Created for kids ages 9 and up, I think even kids starting middle school will enjoy it. This game sneaks real Euclidean proofs into a clever battle game which has kids using geometry concepts in order to amass an army to battle an evil dragon.
With incredible graphics, cool sounds, and a hands-on way of teaching, DragonBox Elements is really smart. But your kids will just think it's fun.
($4.99)
Related: Should you send your kids back to school in person? Find guidance from these 14 considerations parents are talking about
7. Camera Math Camera Calculator App
While it's not a game like some of the other math apps here, the Photomath Camera Calculator app is an incredibly cool concept! Using it, older students can take a photo of a math equation with their phone and then the app will solve it and show kids exactly how it did so. It's an invaluable tool for kids who learn better with demos — and since we first recommended it back in 2016, it's become wildly popular.
It can solve everything from basic algebraic problems to more complicated trig questions, which means it will grow with your child's math skills straight through high school and even help with SAT/ACT prep. Just be sure it's used for checking the work kids have already done, or learning the steps for getting correct answers. In other words, no cheating.
(Free)
8. MathBoard App

At first I thought the MathBoard app looked like just a chalkboard with equations on it for kids to complet.  In other words, bor-ing. But, wow, was I wrong!
This highly customizable math app is great for middle schoolers, since it lets teachers and parents configure the math problems to best suit their students' lessons and skill levels using a mix of games and drills. It's like having a little math tutor in your pocket who can help kids work their way through addition, subtraction, multiplication, and division problems, with the difficulty of the problems set up to match a child's knowledge base.
One reviewer, a math teacher, even called it the best integer practice app or program he found in 34 years of teaching math. Okay then!
($4.99 for the full app; or try the limited MatthBoard: Addition for free)
9. Mathemagics: Mental Math App
My youngest has always had a knack for mental math, while one of my other kids is much more of a pen, paper, calculator, and eraser (so much eraser) kind of math learner. But both of them have benefited from a cool app called Mathemagics: Mental Math which teaches kids in middle school and up the tricks it takes to be able to do even super complex math problems in your head.
This is an app that will probably be best received by kids who are a bit "mathy" to begin with, and love learning new ways to solve problems. So if you have a kid that wants to learn the tricks to multiplying any number by 99 they'll probably get a lot out of this math app.
($2.99)
10. CoolMath Games: Fun Mini Games
Back when I homeschooled my kids, we loved the logic games and puzzles on the Coolmath Games website, and now their free app of mini games has us so excited to start playing again wherever we are. This is not a "grill and drill" app that will make your kids more proficient in their multiplication tables or in reducing fractions, but there are so many fun games that will make them think about spacial relations, cause and effect, and strategy — all useful skills for math. And many other subjects too.
Please note that short ads do appear before a game, but can be easily exited and are worth the trouble for so many free games. If you like puzzles and logic games, download this one yourself. I'm glad I did.
(free with ads)