Every so often, a commenter gets frustrated that we have reviewed an iOS-only app, and asks why we don't review more Android apps. We feel you. So every so often, we offer a response as to why iOS apps tend to be better than Android apps, and why iOS apps are easier for us to find, try, and review than Android apps.
This may be more detail than you want to know! But hopefully it helps those of you on Android devices see that there's no great conspiracy against you, and we're not intentionally trying to leave you out. In fact, we hope for nothing more than the best apps for all families!
Until that day, here the reasons we review iOS apps more frequently:
1 Our audience prefers Apple devices.
A look at our analytics is pretty amazing: 15 of the top 20 devices used by our mobile audience are Apple devices, including all of the top 13 devices. You all sure like your iPhones and iPads!
Numbers 14-16 by the way are Samsung Galaxy devices — which in total account for under 3% of our mobile audience's total usage.
2. Americans are more likely to have an Apple device.
A CNBC study in October of last year indicates that the average US household has 2.6 Apple devices, and that 64% of Americans own at least one Apple device, which is up from 50% in 2012. Apple device ownership transcends age, income, race, sex, and location, which is kind of amazing.
3. Families are much more likely to have an Apple device than an Android device
Hey, we write for families. (Though you all are welcome here!) In part, high Apple ownership among families is due to quite a few factors:
-Apple phones are just easy to use. Pick it up, and the UX (user experience) is entirely intuitive. Even for kids.
-Apple offers more app options (more on that below)
-iOS apps are more beautifully designed, easy to use, and easy to find and evaluate
-Apple offers excellent parental controls
-Families enjoy the very good Apple Family Sharing functionality, which launched two full years before Google Play Family Library
-There's the the hand-me-down factor: Apple mobile devices last long enough that parents are handing down older iOS phones and tablets to their kids as they upgrade their own devices.
In fact, it's only recently that my daughter's hand-me-down 5S that I purchased in 2013 is starting to lose functionality and app support. That's pretty great.
4. Shoppers are more likely to have an iOS device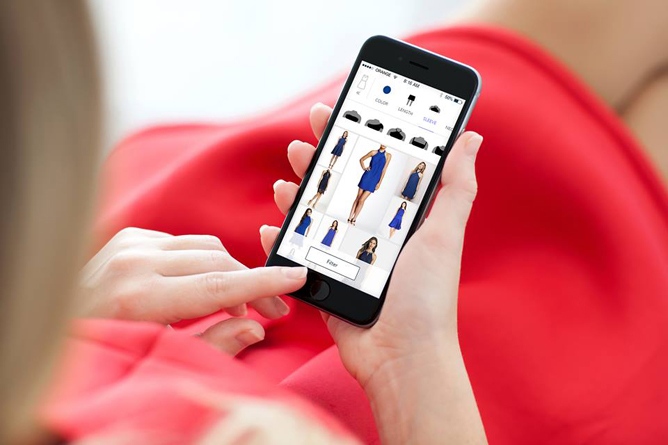 Donde shopping app
Years of research show that iOS users are more likely to shop, bank, and generally manage their lives from their phones. They are younger, have higher education, and higher incomes — both in the US and abroad. (This is also why the budget iPhone 5C didn't do so great.) They also spend a lot more time on their mobile device.
In fact, while Apply only has about a 40% smartphone share in the US, iOS users accounted for 77% of total mobile sales over the holidays in 2017.
So it makes sense that if you are developing a shopping app or a life management app — some of the kinds of apps we review here — you will start by developing for Apple device users.
Android phones are more often considered "disposable phones," traded in quickly for a new one each year, and used mostly to check social media and email, or for free gaming apps.
Related: 10 of the best shopping apps for the holidays
5. iOS apps are easier to review and recommend
Android apps have to work across so many different devices, brands, screen sizes and resolutions — let alone different operating systems. This is known to developers as fragmentation. That's why you may notice on Google Play app reviews, that a Motorola user may have a different experience than a Samsung Galaxy user, than an ASUS user, than an LG user, than an HTC user — and that even the Galaxy user experience can be different from device to device.
When we recommend an app, we want to feel good about our recommendation and not offer lots of caveats for app versions that we haven't yet tested or that have spotty reviews by other users.
When we recommend an iOS app, there aren't too many times we have to add a caveat like like "it's not yet optimized for iOSX."  In fact, those app updates come pretty quickly after iOS updates. Once in a while we do say, "it's available on iPad but not yet for iPhone" or vice versa, however you can still use iPhone apps on iPads, even if it's not optimized for size/resolution.
6. Developers prefer the iOS platform
We always try to include Android-only apps in our best app roundups, so we can help out Android families too. But the truth is, you're just going to find more and better apps available for iOS for a number of reasons on the development end, and I know that sucks if you're an Android-only family.
Bigger app developers who develop across platforms may develop for iOS first, while smaller developers may skip Android altogether. Take children's beloved game developer Toca Boca for example (above), which took years until their catalog was available on Android. Today 42 of their apps are available for iPhone in iTunes, while 23 are available for Android in Google Play. (Still, big improvement!)
Even Instagram was iOS-only for a full two years before it added an Android version — and six years before it added Windows, yikes.
Here are just some of the (less technical) reasons that developers prefer iOS:
-It's easier to make an iOS app look better, since design is a key part of Apple's DNA. The Verge even reports that Google's own apps are better on iOS than on Android.
-iOS users are more likely to pay for apps. That means more profit for the developer, hopefully.
-Android users are more likely to use a pirated free versions of apps over the original. So, less profit.
-Developing for Android is more complex because of fragmentation (explained above in #3). Not just across brands and devices, but different operating systems. Currently, only 4.6% of Android users are on OS 8.0/8.1 Oreo, which was released in summer of 2017, with a lot of users still using Nougat or Marshmallow OS. In comparison, around 80% of iOS users are now on iOS 11, which  was released last September.
-Fragmentation makes Android app development and testing more expensive ,and even prohibitive for small developers. One study indicated that developing Android apps required as much as 189% more lines of code and up to 156% more time spent coding.
-Android apps require more resources to support them after launch, for every new device or OS that's launched, especially if there are consistent bugs with specific devices.
7. Android apps are more likely to include ads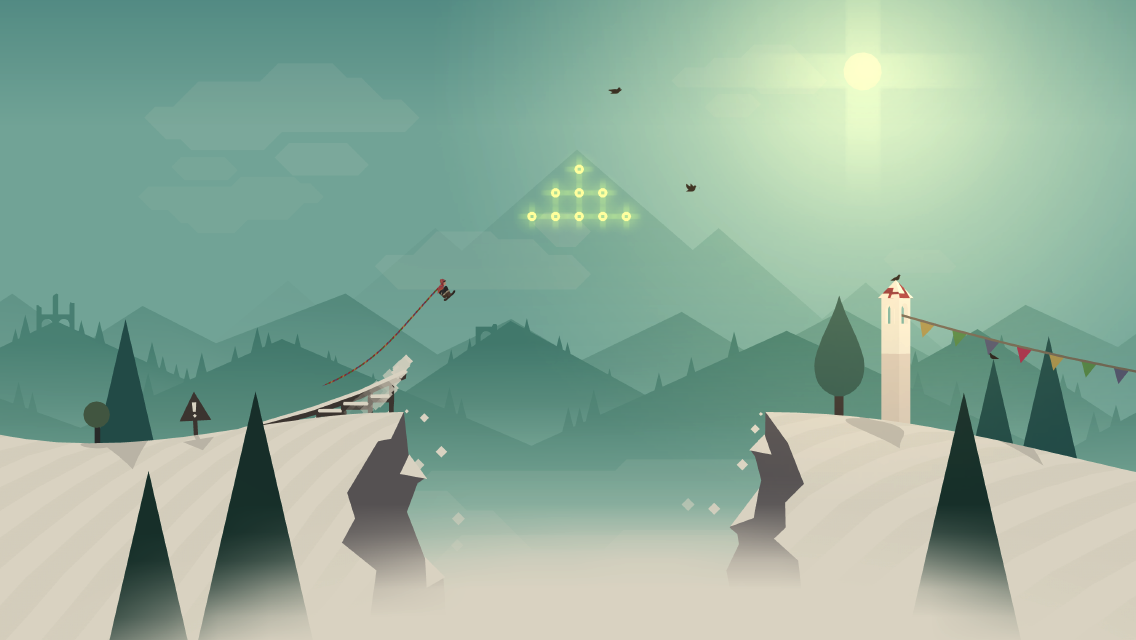 We prefer ad-free experiences, especially when we're reviewing apps our kids will be using. Take this story about one of our own favorite apps, Alto's Adventures. The Verge reported that when Snowman, the app developer, decided to add an Android OS version of their popular game, they had to include in-app advertising to be able to make money, since Android users (as mentioned above) prefer not to pay for ads.
8. Android apps are more likely to include bugs, malware, or…other things you don't want.
To be clear, this is not to say that your Android app is likely to be infected with malware! Just that the approval process for developers is quicker and less thorough than from Apple meaning apps with trackers or malware from malicious actors can slip through, and even accidental bugs that can impact performance or even privacy.
IT security company Sophos released a 2018 Malware Report indicating a steady rise in malicious Android apps created by cybercriminals each month. Sean O'Brien and Michael Kwet of Yale Privacy Lab have reported in Wired about a "polluted ocean of apps plaguing Android." TheNextWeb has described "an epidemic of malicious cryptocurrency apps on The Play Store" (though we don't think our audience are big cryptocurrency app users).
To be fair however, in March, Google's Head of Security for Android stated that changes have made Android  as safe as "the competition" (which presumably means Apple). We're rooting for them!
9. We want to be safe, too
To be honest, if we are testing a  new iOS app from an unknown or new developer, we are simply less worried about our own privacy or malware concerns on our own personal devices that we use for app reviews on Cool Mom Tech.
This isn't to say that Apple users are entirely immune from malware issues, just that it's "extremely rare," according to MacWorld UK. If anything, iOS users are more likely to be phished than Android users, through sources like text messages and messaging apps, email or social media. Which is why we share news about things like the Netflix phishing email scam and tips to help you identify scams.
However, phishing is not an issue built into an iOS app to begin with; it's a problem that stems from users taking advantages of the apps' own capabilities.
I know some of this can sound disappointing for Android users, or even make you feel frustrated or defensive.  There are a lot of fantastic benefits and features offered by all kinds of Android devices, from the Galaxy's excellent camera, to picture-in-picture mode on the Oreo OS, to some terrific new UX and shortcuts across devices — not to mention a generally more affordable price than with Apple iPhones.
So we're not digging on Android devices here at all. 
Really, we're just looking out for you all. All of you. Whatever device you choose to use. And the more we find awesome Android apps — and even better, awesome apps for all mobile users, whatever your mobile device — the more you'll see us sharing them.
Photos: Marc-André Julien, Jeff Sheldon, Tim Gouw via Unsplash