With the holiday shopping rush now over, some of you lucky enough to be on Santa's nice list may be looking to buy some new technology with those new gift cards, or take advantage of the big after-Christmas sales. For you tablet coveters, one of the most exciting new...
Trending right now. As in, this second.
Tech Tips & Tricks to Make Life (Way!) Easier.
No Results Found
The page you requested could not be found. Try refining your search, or use the navigation above to locate the post.
Even More Coolness. Enjoy!
It's freezing outside, and you want to use your Smartphone to tweet about how incredibly freezing it is outside, but to do that you'd need to remove your warm gloves. Drat. If only there were a way to keep your hands warm and use a touch screen device. Ta da!! Check...
I admit that I've been completely sucked into the Angry Birds craze, as has my entire family. So much s, that my kids know exactly what level we're stuck on.Level 16 on Angry Birds Seasons, if you're curious. So I have to admit that my interest was piqued when I...
Our next Dads Dig This guest blogger is David Wescott, a Durham, NC-based dad who writes about public relations, science communication, and politics at It's Not a Lecture. I admit that most of the time you can find me in worn jeans and something with a Red Sox...
There was once a magical time. A time when children waited in breathless anticipation for their favorite Christmas Special to play on TV. There was no DVR or Video On Demand; no rewinding or fast-forwarding; no YouTube; no bathroom breaks. You had only one shot to...
Best Buy Wish List is a sponsored series in which we feature the things we're coveting at Best Buy--and then give away gift cards so you can buy them yourself. Whee!If you're like us, then you've got a tablet or e-readers high on your holiday wish list (hear...
It's Christmas week, and if you are like me, the ears could use a break from the same old Christmas songs that have been blasting across radio stations and throughout department store PA systems since the day after Halloween. Let's just say that if I hear...
We're having such a great time working with Best Buy here on Cool Mom Tech over the last week. (You have been entering our gift card giveaways, right?) In fact, a few days ago, our co-founder Kristen headed out to her local Best Buy to chat with one of their helpful...
Whether you've got an e-readers at the top of your holiday list, or you're shopping for one as a gift for someone else like I am, with so many to choose from it can be...well, hard to choose. So we decided to compare two of the hottest e-readers - the Nook and the...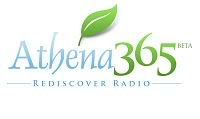 It's very rare in the car with my kids to be able to listen to a song I like the whole way through without interruptions. Whether there are relentless questions like, "Mommy, what's this song called?" or "Mommy, what is the name of the person who sings this?" or...
Best Buy Wish List is a sponsored series in which we feature the things we're coveting at Best Buy--and then give away gift cards so you can buy them yourself. Whee!It's no secret that we have a thing for gaming around here. Must be all those years of dropping...
This weekend on Cool Mom Picks, we uncovered an awesome custom video from Santa, and our readers are going nuts for it.  As are our own children. So much so, it would be gross holiday negligence for me not to share it here so even more children can wake up their...
Holiday time is of course a photographer's paradise for capturing family memories. I encourage the kids in our family to take pictures, which provides a great "kid's eye view" into own traditions and activities--and the fact that my own favorites aren't necessarily my...