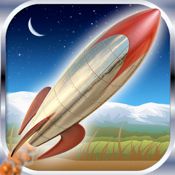 Just
a century ago, we didn't have computers or air conditioning, which
means we would have been outside in the heat, beating socks against a
rock instead of inside, sipping coffee and checking our email. That's
only one reason why 2011 is pretty cool, and here are five picks you
might have missed from the last week that will make your 2011 even
cooler.

2. We're totally smitten with
this free app for iPad
that customizes your interests into a savvy, magazine-style read.
4. Slip on this
cool vinyl skin
to make your iPhone 4 look like a Leica camera.