We see a lot of apps for kids here at Cool Mom Tech. A lot. Which means when we feature an app on our site, we really love it. Great for you, but tough when we're trying to narrow down our favorite kids' apps for 2013. Here, the cream of the crop when it comes to the best apps for kids of all ages.
And yes, we realize that most of these are for iOS, which makes sense since parents are much more (like 3x more) likely to carry (and let's be honest, hand over) an iPhone or iPad than an Android or Windows device. But always nice to see those Windows and Android apps popping up too, especially after we've hinted very strongly about that for many years now.
Learn with Homer
Aside from being utterly charming, Learn With Homer is a comprehensive reading app that was created by literacy experts that kids love as much as parents. (iOS)

Mo on the Go
If your kids love Mo Willems and his Pigeon as much as our kids, then you'll want to snatch up his latest app release, which is as appealing and entertaining as his first. (iOS and Nook)

A to Sea
There are no shortage of cool alphabet apps, but this year, we're crushing hard on A to Sea, which is more of an e-book than an app. Even so, your kids will not only love the illustrations but come away with a pretty extensive knowledge of underwater life. (iOS and Android)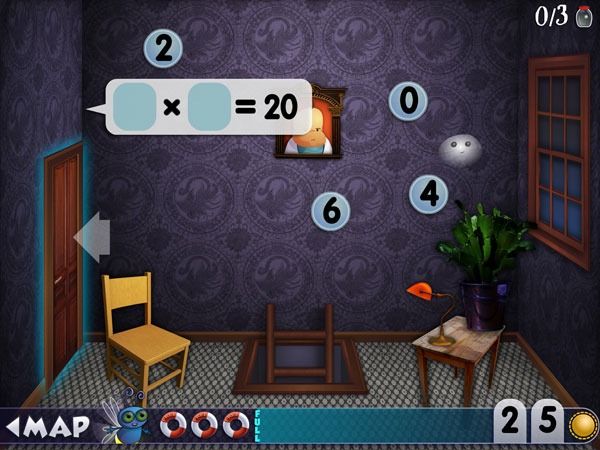 Mystery Math Town
Mystery Math Town encourages kids to use math skills and build equations to unlock rooms and passages as part of a cool mystery story. And thanks to the customizable skill levels, it's perfect for young and older elementary kids alike. (iOS)

Human Body app
While The Human Body app won't necessarily be replacing any science books, it's a cool, virtual playground that beautifully showcases all the amazing functions of the human body. Hence the name. Heh. (iOS)

Figaro Pho
Think Tim Burton meets Cut the Rope and you've got a cool, addictive game that you might want to play as much as your kids. (iOS and Android)

Junior Astronaut
The gorgeous retro style illustrations of Junior Astronaut are enticing, but don't think the app is just a pretty face. Your older elementary kids will really benefit from the well-designed discussions (and accompanying app features) of space-related science topics. (iOS)

Toca Builders
Our Editor Kristen's daughter described Toca Builders as "Minecraft without the scary zombies trying to bite your head off" and well, she's pretty spot on. It's a creative building app similar to Minecraft that's perfect for younger kids that aren't necessarily ready for the other parts of that game. (iOS)

StartDot
Here's one of the best handwriting apps for preschoolers we've seen, with thoughtful lessons and an approach that makes a sometimes boring (hey, we said it) subject much more interesting and enjoyable. (iOS)

One World Kids
Give your kids a day in the life of kids around the world through photos and audio narration by children with those accents. We're finding it's one of those apps our kids bring up later, remembering the stuff they've learned and wanting to discuss it with us. Awesome.
Check our entire Editors' Tech Picks of 2013 series to see all of our top picks of the year, and follow on Twitter at #CoolMomBestof2013