We've shared our favorite cool tech toys and gifts for younger kids, and now our Holiday Tech Gift guide series continues with the coolest tech toys and gifts for older kids. Whether you've got a grade-schooler who's outgrown a learning tablet, or a tween or young teen who just wants something super cool, here are our favorite recommendations for the holidays.
And we're so pleased to present our 2014 Tech Gift Guide on behalf of our sponsor, Sharper Image, who knows a little something about cool tech gifts of all kinds. So of course we're excited to include a few of our own favorite tech gifts for kids spotted at their site as well.
And hey, it wouldn't be a Cool Mom Tech guide without an awesome giveaway, so we've got one for you. Including a brand new iPad Air 2! Scroll down for the details, and happy shopping!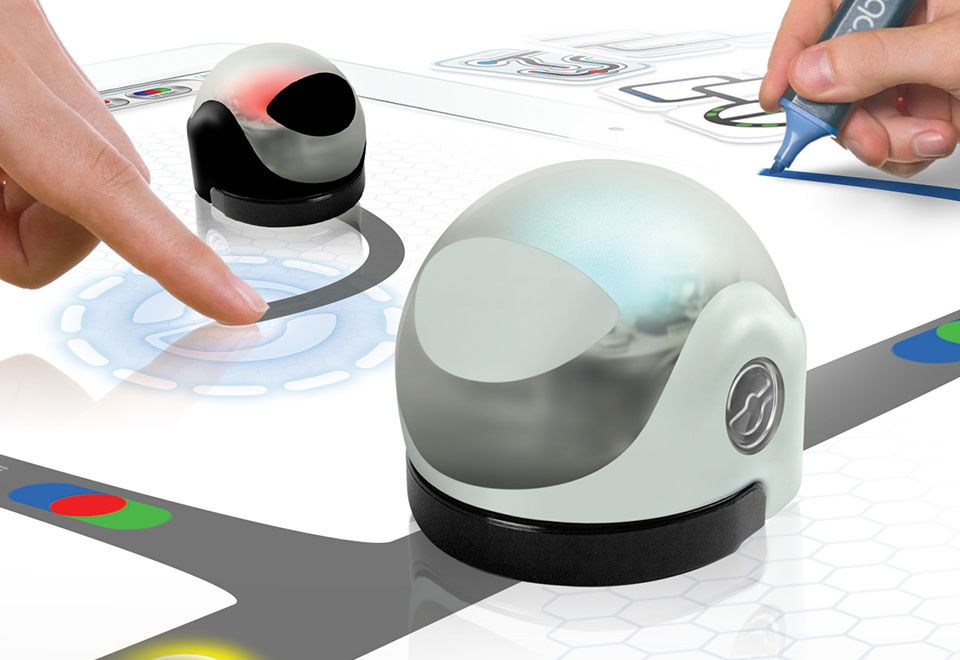 Ozobot ($99, Sharper Image)
One of our favorite new tech toys of the year, this golf ball-sized robot teaches programming, robots and gaming strategy on your iPad or Android tablet. Or use it on a plain piece of paper, no tablet at all. Dare you not to borrow it from your kids.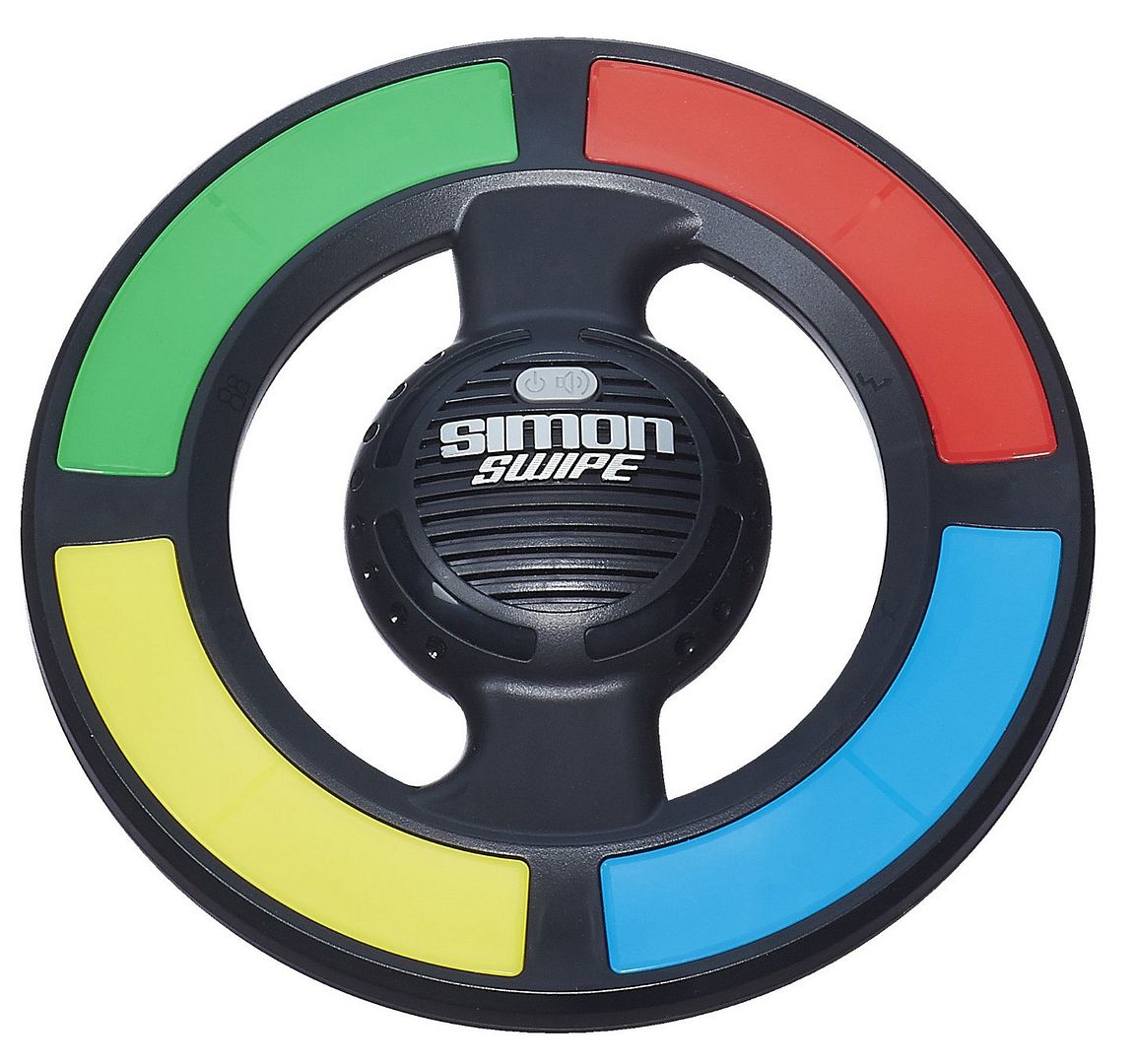 Simon Swipe ($14.76, Amazon)
An update to the classic Simon game (which we still love), Simon Swipe makes things even more challenging by incorporating swiping motions and right/left taps on each colored button into the patterns. There are four play modes, and we especially love two-player, which lets you take turns with your kids, so you can see just how many times in a row they beat you.
3-Doodler 3D Printing Pen ($99, Think Geek)
After playing with this little doo-dad at CES, it was hard to tear us away from the table, so imagine how your kids will feel. Be sure to stock up on extra cartridges. Recommended for ages 12 and up, but tweens can easily handle it with your help.
Mimobot MimoPower Tube ($29.99, Mimoco)
For power on the go, no one makes them cuter than Mimoco. There are tons of designs but we love this Bear Bot by Andrea Kang.
LEGO Star Wars Books and Bricks Set ($59.99, exclusively at Sharper Image)
We know kids of all ages (some of them in their 30's) who would totally love this set that comes with the Star Wars Visual Dictionary, a set of 180 bricks and minifigs, plus LEGO Star Wars Brickmaster: Battle for the Stolen Crystals which lets kids build the models in the story. It's an awesome combo of reading, building, and imaginary play.
Groovy Lab in a Box ($35.95 single boxes; monthly subscriptions starting at $23.95/month)
These STEM themed gift boxes for kids 8+ bring on challenges like building a weather station, a rocket, a musical instrument, and a propeller plane. Part science, part craft, part gift that keeps on giving.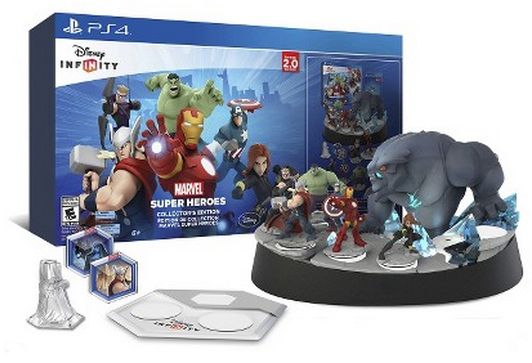 Disney Infinity: Marvel Super Heroes 2.0 Collectors Edition ($179.99, Target, for PS4)
More than just the newest version of the Infinity video game that lets you blend real world figures with digital gaming,  the box includes six Marvel super hero figures including the early release of the Hulk, plus even more extras. If you're not a super collector, save some money and get the standard Disney Infinity Marvel set for PS4. ($74.99)
99 Robots and Me t-shirt ($9.95 on sale, Threadless)
In our roundup of cool STEM tees for kids, we found this awesome tee from Malo Toquer. It's so cool, adults are begging for one in their size; sorry, this one's just for kids right now.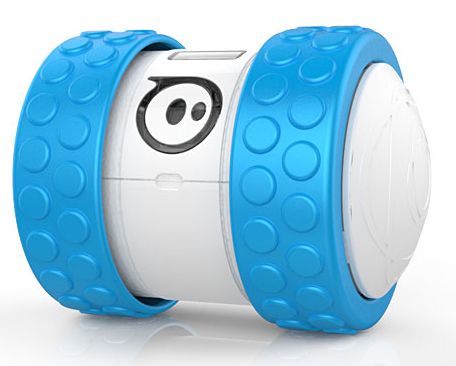 Ollie App-Controlled Robot ($99, Target)
From the makers of Sphero who wanted a smartphone controlled robot that could go even faster, here he is. Control his movements and he can go up to 14 MPH, then spin, drift, flip and turn. He's almost like a little skateboarder. Only, without the skateboard.
Crayola Virtual Design Pro: Car Collection ($22.99, Target; buy one get one at 50% off for a limited time)
Also a top pick for our arts and crafts gifts for kids at Cool Mom Picks, this is a winning gift at a fantastic price. There's a fun Fashion Design collection too, which is a step up from the original Crayola Virtual Fashion Show App. Though we must say, our own girls are hooked on the auto set which lets you actually drive your cars in a racing game on your iPad after you've drawn them. They have one message for Crayola though, which we promised to pass on: Why are there just boys on the package? Clearly this is one gift that's great for any kid.
Fujifilm Instamax Mini ($75.99-99, Amazon)
If you've got a budding photographer, this Instamax will help her see the value of not wasting a single shot. Remember those days? Be sure to stock up on extra Instamax Mini film.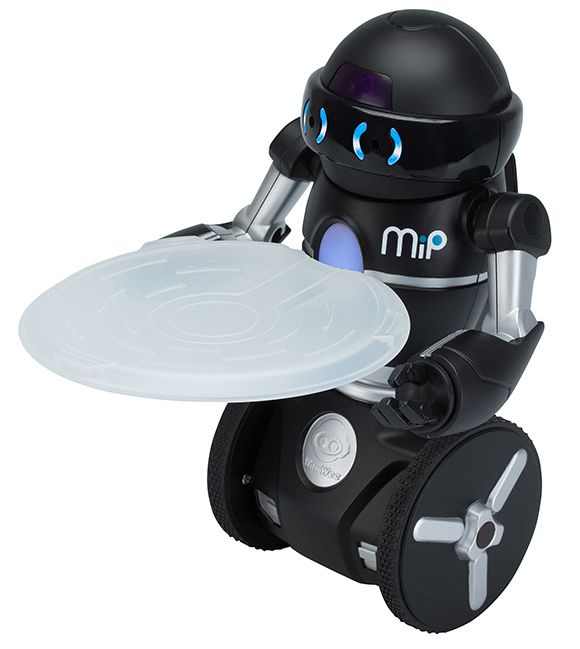 MiP Robot ($99, Sharper Image)
We love this so much we're giving one away as part of our Tech Guide giveaway. But if you want one in time for the holidays, grab one for your kids–he does up to 50 tricks, dances to music, and tests your ability to stack objects on his serving tray then send him around the room. all controlled by an iPhone or iPad, or a Galaxy, Droid, HTC and other Android devices.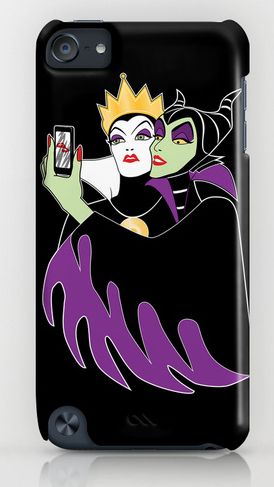 iPod Touch Case ($35, Society6)
Society 6 has so many cool cases for iPod Touches (or hand-me-down devices of all sorts) but this Grimilde and Maleficent Selfie case kills us.
Anki Drive Starter Kit ($149.99, Anki Drive)
Combining real live toy car racing with an iOS app or Android app controller, this is the toy your kids will never want to walk away from. Just make sure you have plenty of room for the race track. And all the family members lining up to take a turn. The starter kit includes two cars but if you have more than one kid, you might want to add a few more.
Little Bits Synth Kit ($159 on sale for a limited time, Little Bits)
Created in collaboration with music company Korg, this maker kit lets kids build an analog synthesizer that helps them learn about and test modules that produce and change sound. So so cool.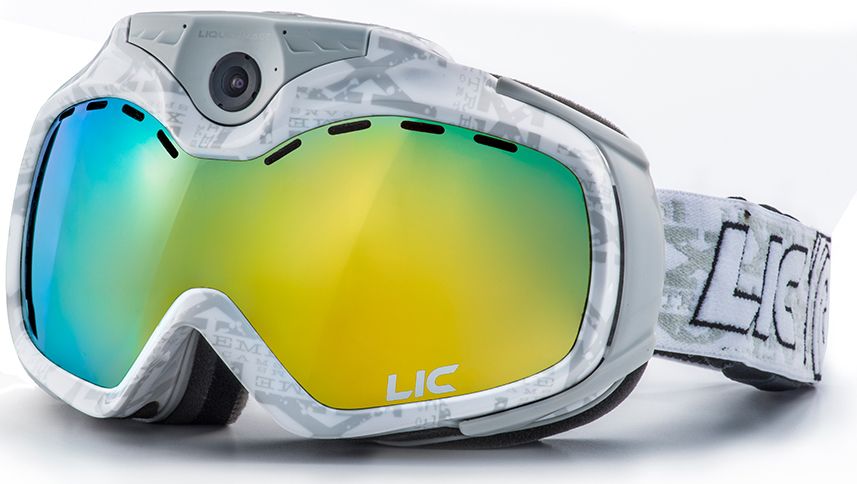 Camera Ski Goggles ($299.99, Sharper Image)
If your teen is a snowboarder, this could be the one seriously awesome gift of the year: USB charged ski goggles with an adjustable wide-angle lens just above the eyes. The POV footage will be simply amazing. And you'll get hard proof that your kid is hitting the slopes safely. (Just don't tell her that.)
iTunes Gift Card ($25 and up; 15% discount when you purchase using PayPal)
We can't think of one kid who wouldn't be psyched to pick out his or her own apps and music.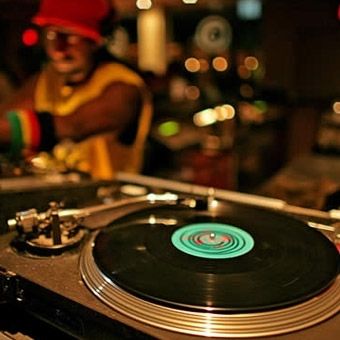 Private DJ Lessons ($99, Cloud 9 Living)
For the kid who already has every tech toy, how about private lessons in New York, LA, or Miami in the school founded by Run DMC's own Jam Master Jay. Or look in your town and find a cool experience gift your kid will love. Maybe even one you can do together.
EXTRA COOL: WIN IT!
A brand new 16GB iPad Air 2 in your color choice from Cool Mom Tech |  Polaroid Digital Pocket Camera from Sharper Image | WowWee MIP Autonomous Robot from Sharper Image | Beats Solo 2 On-Ear Headphones from Sharper Image
We're so excited to have put together one amazing $1,000 tech giveaway in part from our sponsor Sharper Image, featuring some of our very favorite tech gifts for everyone in the family. And there are four chances for you to win on each of five posts!
To enter:
1. Like Cool Mom Picks on Facebook and share this post on your Facebook wall. Then email a link to your Facebook update to us at contests@coolmompicks.com with TECH GIFT GUIDE in the subject for it to qualify.
-FOR EXTRA ENTRIES –
2. Follow Cool Mom Tech on Twitter and share this post from our Holiday Tech Gift Guide on your Twitter feed, being sure to tag @coolmomtech and use #cmtholiday in your tweet. Feel free to tweet something fun like I love the @coolmomtech holiday giveaway because… ooooh gadgets http://bit.ly/1HSvq1j #cmtholiday.
Remember to add a link, of course! But what you tweet is up to you.
3. Follow Cool Mom Picks on Instagram and share your favorite photo from our gift guide on your feed, being sure include @coolmompicks and the hashtag #cmtholiday in the caption. Hey, we'll even regram some of our favorites.
4. Follow Cool Mom Tech on Pinterest and pin your favorite photo from our gift guide on your feed, being sure include @coolmomtech and the hashtag #cmtholiday in the pin. We can't wait to see what you love!
5. Repeat for all five of our 2014 Holiday Tech Gifts posts for a total of 20 possible entries.
The Nitty Gritty:
You may enter up to four times total per Holiday Tech Gift Guide post, once per social media platform mentioned here. There are a total of five posts. One winner will be drawn at random on or around January 1, 2015. You must be a legal resident of the US, 18+. Contest ends 11:59pm EST on 12/31/14. Void where prohibited. Any taxes on prizes are the sole responsibility of the winner. Items subject to availability which means you might not get your first choice of color/style but we'll do our best. Please follow the contest rules or you will be disqualified and we will feel super bad for you. Be nice to strangers. Clean your smartphone. Don't drink spiked eggnog then tweet.
Thanks to Sharper Image for sponsoring this year's holiday tech gift guide. All picks have been determined by our editorial staff; there is no compensation in exchange for recommendations. Some picks may contain affiliate program links including Amazon and Reward Style.

And for more cool tech gifts for everyone on your list at any budget, make sure to check out our 2015 Tech Gift Guide.