As a divorced parent, I've definitely found that tech can help make life a whole lot easier. Not only when it comes to communication, but even more, the transition between homes much smoother for your kids. And considering for me, it's all about happy, well-adjusted kids, I'm all for using apps if that can help.
So considering today is National Divorce Day (who knew it was a thing?), we thought it would be helpful to share these cool apps that you might not know about that could make your life as a divorced family less stressful.
Apps to help with custody schedules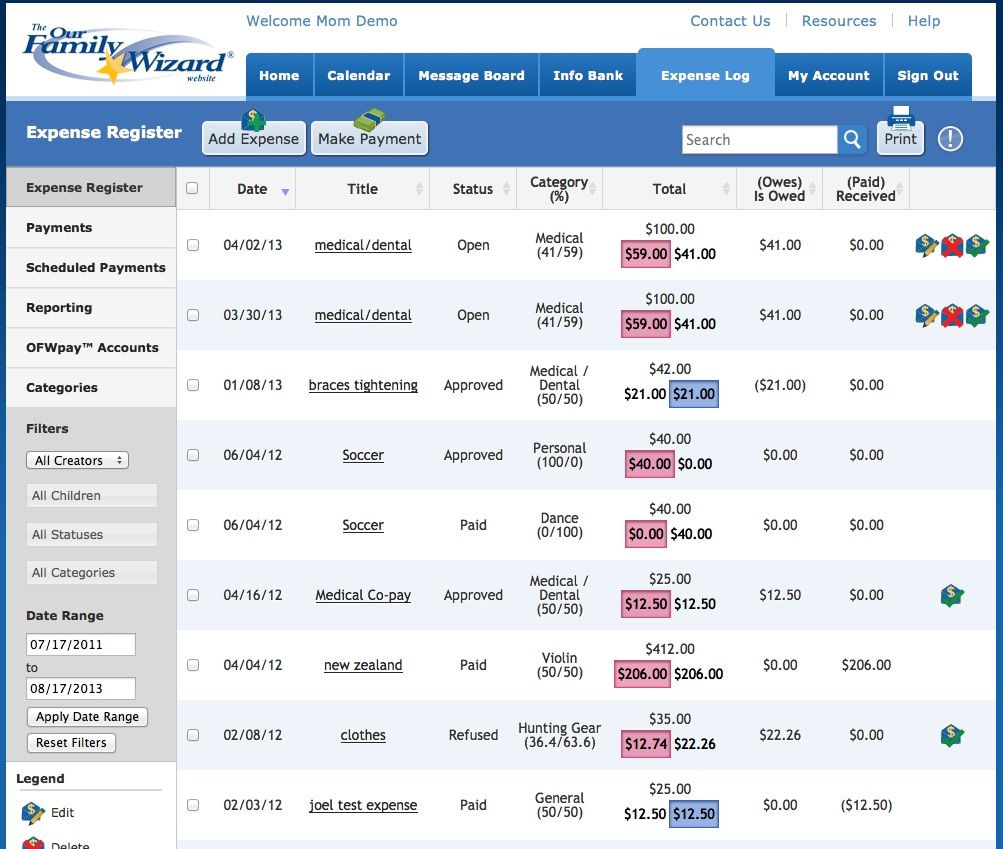 Keeping track of visitation, parenting time, and the custody schedule has gotten so much easier thanks to technology. I've been pretty happy using Google Calendar, with our "family calendar" in green to mark any appointments, activities, and parenting time that both me and my kids' dad need to know about.
If you're looking for something more involved, Our Family Wizard gets high praise, and allows you to do way more than just track your schedule. It features an expense log, a journal, even a message board, so you can keep all your communication in one place.
Apps to help with transportation 
We've been keeping our eye on the uber-for-kids type services that have been popping up, and for parents who need help getting kids to their after school activities, or even between homes. Most of these services, like HopSkipDrive and Kango, hire nannies with cars, all of whom are background checked with clean driving records. Right now, they're pretty localized to the coasts, but as their popularity grows, we bet you'll see them in a town or city near you.
Apps to help with sharing payments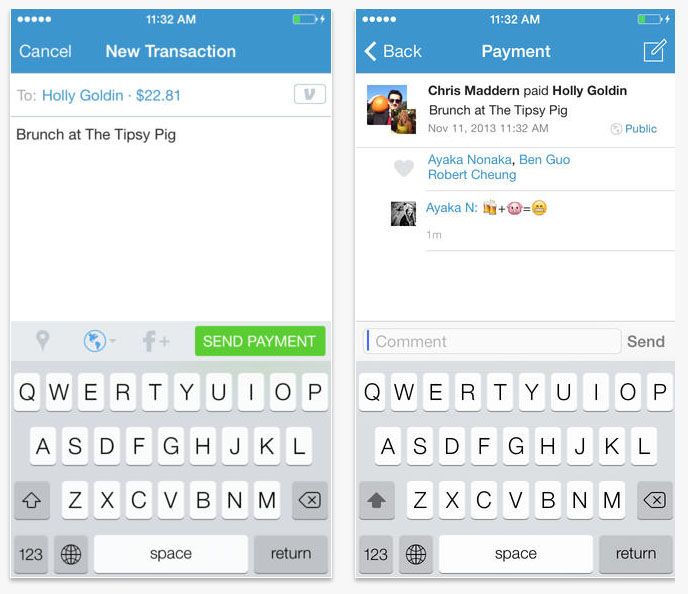 We know lots of folks who love using Venmo for everything from paying babysitters to splitting meals, right from a smart phone, it makes sense that it could be really helpful for divorced family. In just a few clicks, you can send money to your ex, no need to write checks or exchange cash. And you can even invoice right through the app, which helps makes tracking (and record keeping) much easier.
Apps to help with smooth transition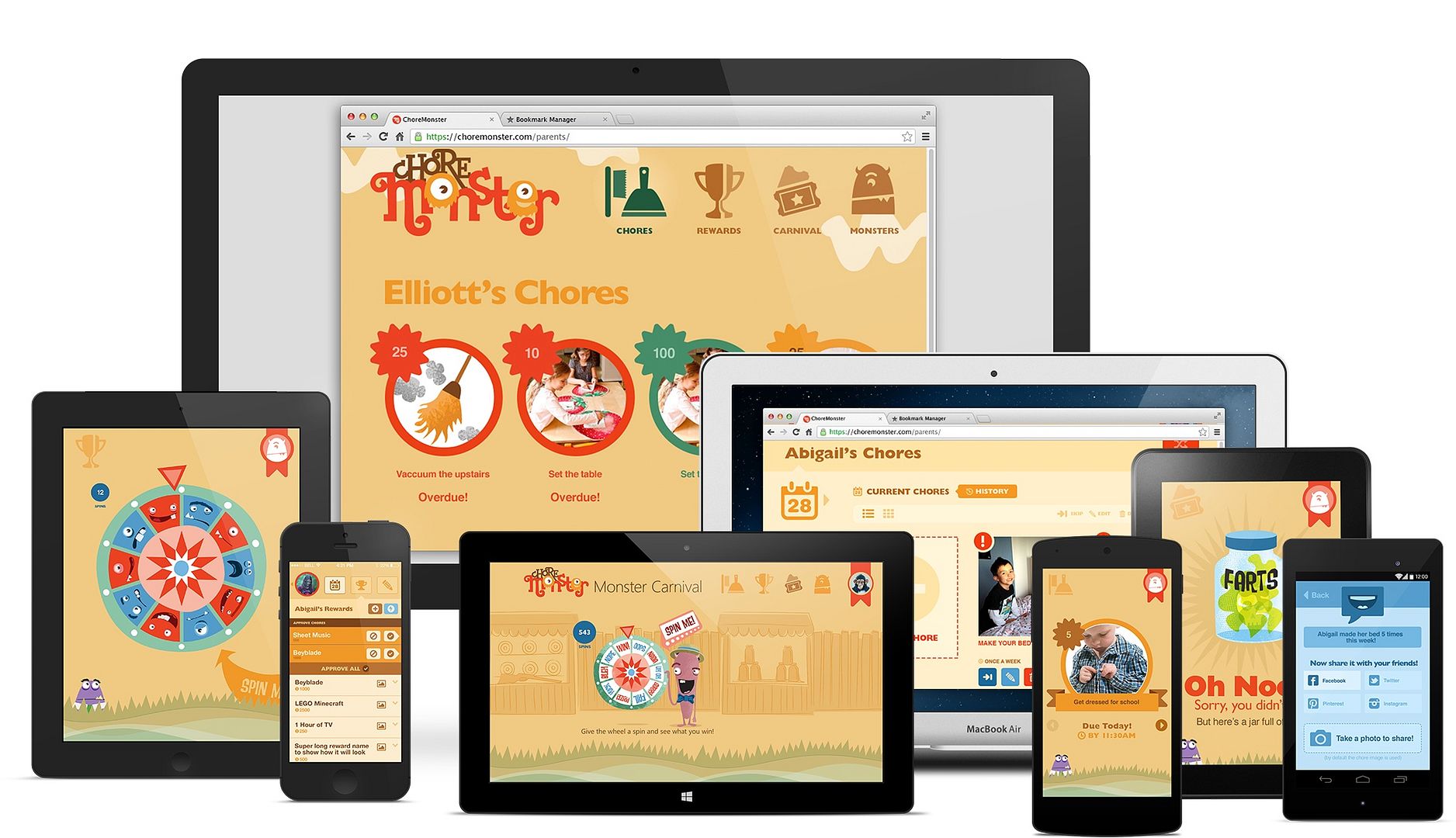 The transition between homes can be one of the most challenging parts of divorce, but thankfully, there are a few apps that can really help make it less stressful for the kids.
Instead of writing notes about what's been going on with your child when they were with you, you can use an app like LifeCake or DayOne to do that for you. Keep in mind, these apps are designed for personal journaling or sharing milestones, but they can  be adapted by parents who want to keep the other abreast of what's been going on, which can help make the back and forth easier and clearer.
Also, apps like Chore Monster (above) can help parents manage responsibilities and allowances, so that both homes are working together to one goal. This way, you won't hear "Well, Mom doesn't make me empty the dishwasher" when they come back from their dad's house.