If your family is anything like mine, a vacation means loading up all the tech gadgets to keep the troops entertained for the long trip ahead. With a pilot in the house, we do much more flying than driving, which can make things a little tricky when it comes to traveling with tech.
So I've put together my 5 tips for hitting the skies with technology and kids in tow.
1. Load up the apps!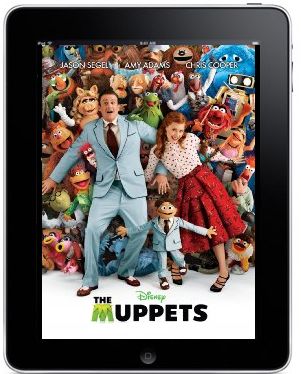 Before we head out on a trip, we add a bunch of apps and movies to our gadgets. When it comes to movies, we're big on renting, which both Amazon and iTunes offer. However, it's important to note the rental time frame–once you start the movie, you generally only have 24 hours to finish it before you lose it. Good to know if you're renting the Ten Commandments.
2. Organization
While we're finishing up our packing, we do a massive charging session so that we don't end up with a dead tablet at 30,000 feet. This might seem obvious, but in the hustle and bustle of getting out the door, we'll often forget to do it. And while you can charge up at stations in the airport, I find that it's easier to do it at home so you don't have to keep track of your gadgets and your kids at the gate.
I recommend getting a pouch, like the Take Charge charger case we featured, so that you can keep all your  chargers untangled and in one neat place.
3. Take that, TSA
Whether you've got one kid, or four like us, I strongly recommend TSA-safe laptop cases, like this one
from Built NY
. Granted, it's much easier now that kids under 12 can keep their shoes on at security. But still with all the strollers, carriers, carry-ons and car-seats you're already managing, you don't need to worry about taking gadgets out of cases as well.
Also, if you're lucky enough to be traveling with another adult, make one person the designated tech carrier, so the other can wrangle the kids. When your kids are old enough, they can carry their own gadgets, but until then, divide and conquer.
4. Do the splits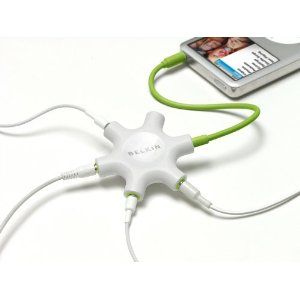 We don't go anywhere without our headphone splitter, which allows two of our kids to use one device. However, the next time we head out, I'm definitely purchasing the
Belkin Rockstar
, which allows up to 5 people to plug in. While that many people won't be able to sit next to each other–or even agree on a movie–it will give you more options, and free up some technology so you can use something yourself.
5. Adapters: Don't leave home without them
If you know you're going to be renting a car, then pack a car charger for sure. I'm a huge fan of the
Energizer Car USB adapter
that lets you charge 2 USB devices through the cigarette lighter. This allows you to do last minute juicing up on your way to the airport, or ensures that if you're away from your hotel for an entire day, you'll have a way to keep your gadget up and running–essential if you use your smart phone as your camera.
You can also invest in a Mophie Juice Pack, which is an excellent way to give yourself some extra "away from charger" time.
For more travel essentials, check our archives. And if you do a lot of travel with kids, tell us your own tips in the comments.