For the third post in our Holiday Tech Gifts series…well, we think you're going to like this.
Now that our tech is part of our every day, we think it should be as fashionable as your favorite everyday handbag. Fortunately, there are tons of designers jumping in to design tech, cases and carriers, one more chic than the next. Here are just a few of our favorite picks for holiday gifting to make a fashionable recipient say, wow. Especially if, say, that Kindle Fire case comes with an actual Kindle Fire too.
Knomo Lizard Finish Laptop Handbag
One of our favorite laptop bag designers comes through with this gorgeous, splurgey shoulder bag that's designed to protect a laptop up to 14″. But it doesn't look anything like a laptop bag. Which is exactly the point. ($395, Knomo Bags)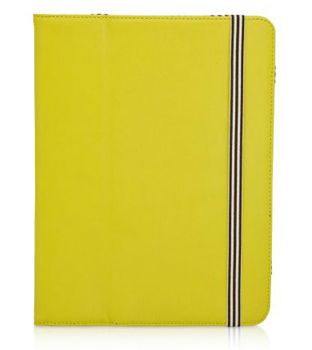 Neon Yellow E-Reader Cover
Try losing your Kindle in your big tote bag, now. ($58, Henri Bendel)
Rebecca Minkoff python Pop Phone headset
Hello? Fabulous calling. (Ha.) Love the 70s era snake print, on a 70s era handset, attached to your 21st century mobile phone. ($48, Top Shop)
Novogratz Designed Soundfreaq Sound Rise
It's just that much nicer to wake up in the morning when your alarm clock/phone dock looks a little something like this.
($125, Soundfreaq)
Nokia Lumia 900 Phone in Hot Pink
One of the most highly rated phones of the season also happens to be the most gorgeous. With looks like this, who needs a case? ($.99, ATT store with contract; regularly $399)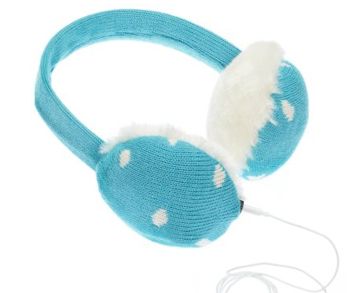 Mod Spot Tech Earmuffs
Why choose between staying warm and listening to tunes this winter? We can't think of a teen who wouldn't love these.
($88, Kate Spade)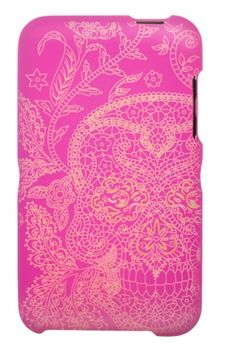 Lucky Brand iPod Touch Case
Love the subtle skull design, which will make you feel fashionable, even if your playlist is stuck in a very bad decade.
($20.69, Target)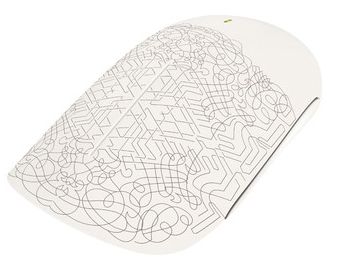 Deanna Cheuk Artist Series Microsoft Touch Mouse
Your desktop (the real one) will look that much more dazzling with one of the coolest mice on the market, especially when it comes from the pretty artist series. This one is among our favorites. ($79.95, Microsoft Store)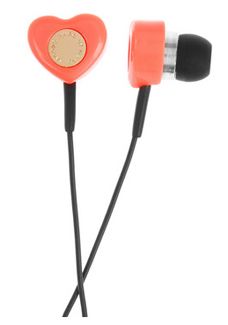 Marc Jacobs Heart Earbuds
Gives new meaning to loving what you're listening to. ($42, Net-a-Porter)
Professional iPad tablet zip sleeve
More sophisticated than flashy, this is a gorgeous leather iPad case for your favorite professional. It comes in several colors, but the brown is pretty swanky and will look great in any season. ($129.95, Knomo)
Juicy USB Bracelet
It looks like a bracelet, but it secretly holds a USB drive to keep you fashionably prepared at any time. Way cool, in one of two colors. ($34.99 on sale, Juicy Couture)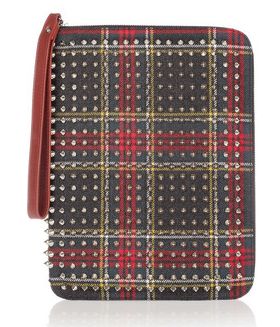 Christian Louboutin spiked twill iPad case
If you've got someone on your list deserving of a serious, big-time, high-fashion splurge, you can't beat this unreal iPad case from Louboutin. Who else will have one that will match the soles of her shoes? ($695, Net-a-Porter)
Ban.do Monogram iPhone Case
Sometimes the coolest initials to sport on an accessory…are your own. ($28, Anthropologie)
EXTRA-EXTRA-COOL: WIN IT! We've got an amazing Tech Prize Package worth over $600 up for grabs for one lucky winner! WHOO! 
Other Holiday Tech Gifts:
Cool Gifts for the Audiophile
The Coolest Tech Toys and Games for Little Kids
Cool Games and Tech Toys for Teens and Big Kids