It's Christmas! Time to sip some cider or egg nog and enjoy the age-old tradition of playing on the iPad with your kids. Ha. Even though the technology is so not what we had as kids, these fun Christmas apps are getting us in a festive mood and making us feel like kids again.
A Charlie Brown Christmas
Do your kids love Charlie Brown, the Peanuts gang, and that pitiful little tree as much as we do? This app is an interactive storybook with the original 1965 voices, but you, er, your kids can also play Schroeder's piano, decorate your own Charlie Brown Christmas Tree, and participate in the Spectacular Super-Colossal Neighborhood Christmas Lights display. Ah, nostalgia. ($5.99 on iTunes, $4.99 on Google Play and Amazon)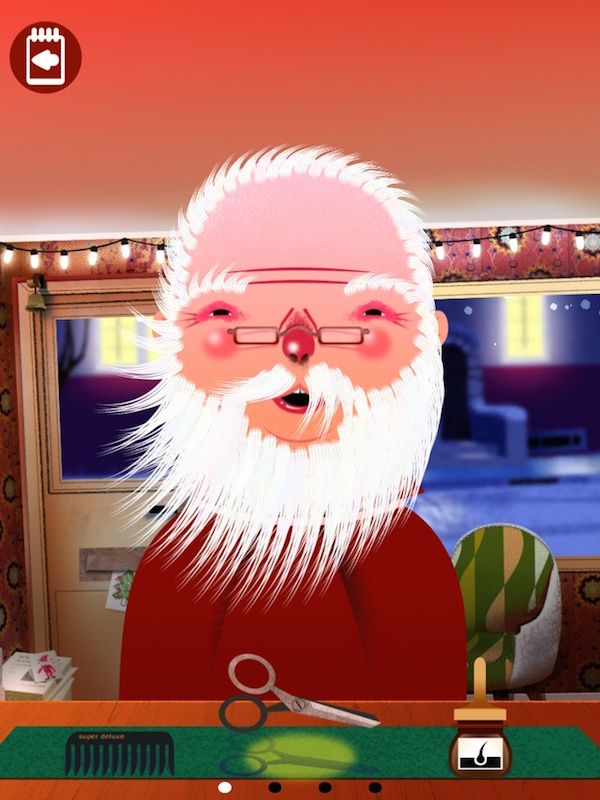 Toca Hair Salon—Christmas Gift 
Looks like Santa needs a haircut this holiday season, and our kids are up to the task. Kids can cut, color, and style Santa's hair, then accessorize like crazy. We're big fans of the Toca Boca suite of apps, and this one is pretty great for Christmastime. And the best part, it's free! (Free on iTunes)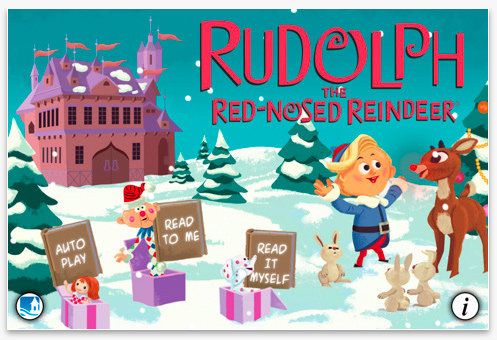 Rudolph the Red-Nosed Reindeer 
Another great classic is Rudolph the Red-Nosed Reindeer. The puppets have been replaced with vintage animation in this simple, interactive storybook with fewer frills than some of the other apps, but all the charming memories of our childhood Christmases included. ($3.99 on iTunes, Google Play, and Amazon)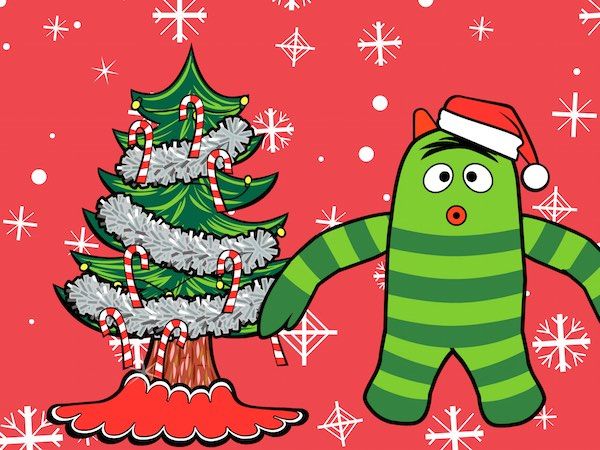 A Very Yo Gabba Gabba Christmas
If you know anything about the Yo Gabba Gabba gang, it's that they like to dance. Right? This app doesn't disappoint, with DJ Lance rocking out to Christmas is Upon Us, along with a gingerbread-decorating game that lets you dance with your creations when you're done, and you can also bust a move while shaking the Gabba Gabba snow globes. Ideal for preschoolers and the grown-ups who like to party with them. ($1.99 on iTunes)
How the Grinch Stole Christmas!
He's a mean one, but we all love him this time of year. Kids of any age who like the movie will enjoy this interactive storybook, but the extra features like learning vocabulary words are designed for the under-6 set. ($4.99 on iTunes, Google Play, and Amazon)
For more Christmas apps, check out these favorite apps that prove Santa is real.