As much as my kids are obsessed with Toca Boca apps, it's really no surprise that they are now in love with their newest, the Toca Town app, which is now available for Kindle Fire users. Whoo!
What's so cool about Toca Town is that all of my four kids, ages 3 through 10, love playing it, which is pretty rare these days when apps are so age-specific. And yes, my son loves it just as much as my daughters.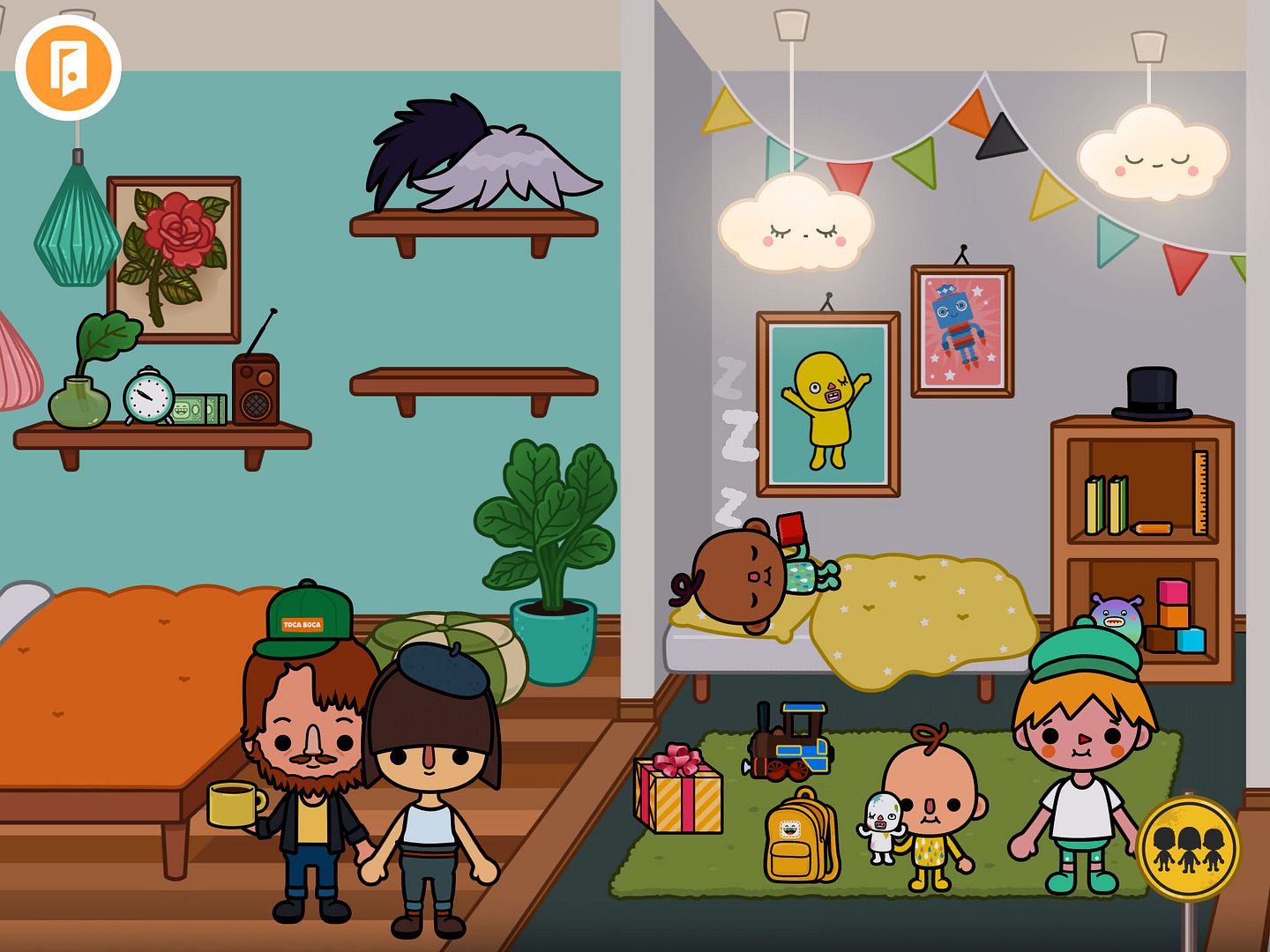 My oldest described this app as an "interactive dollhouse" and after tinkering with it myself, I concur. Once you open the app, you're introduced to a town full of different places to go, like the post office, grocery store, even a police station, where you can choose from myriad characters (many of whom your kids will love recognizing from other Toca Boca apps) to play with however your child chooses. Yep, it uses their own imagination to make the game come to life, interacting with  the environments through clicks and swipes of a finger.
From pouring coffee and eating donuts at the police station, to using the toilet, complete with sound effects. Yes, those sound effects. But not to worry, you can turn them off.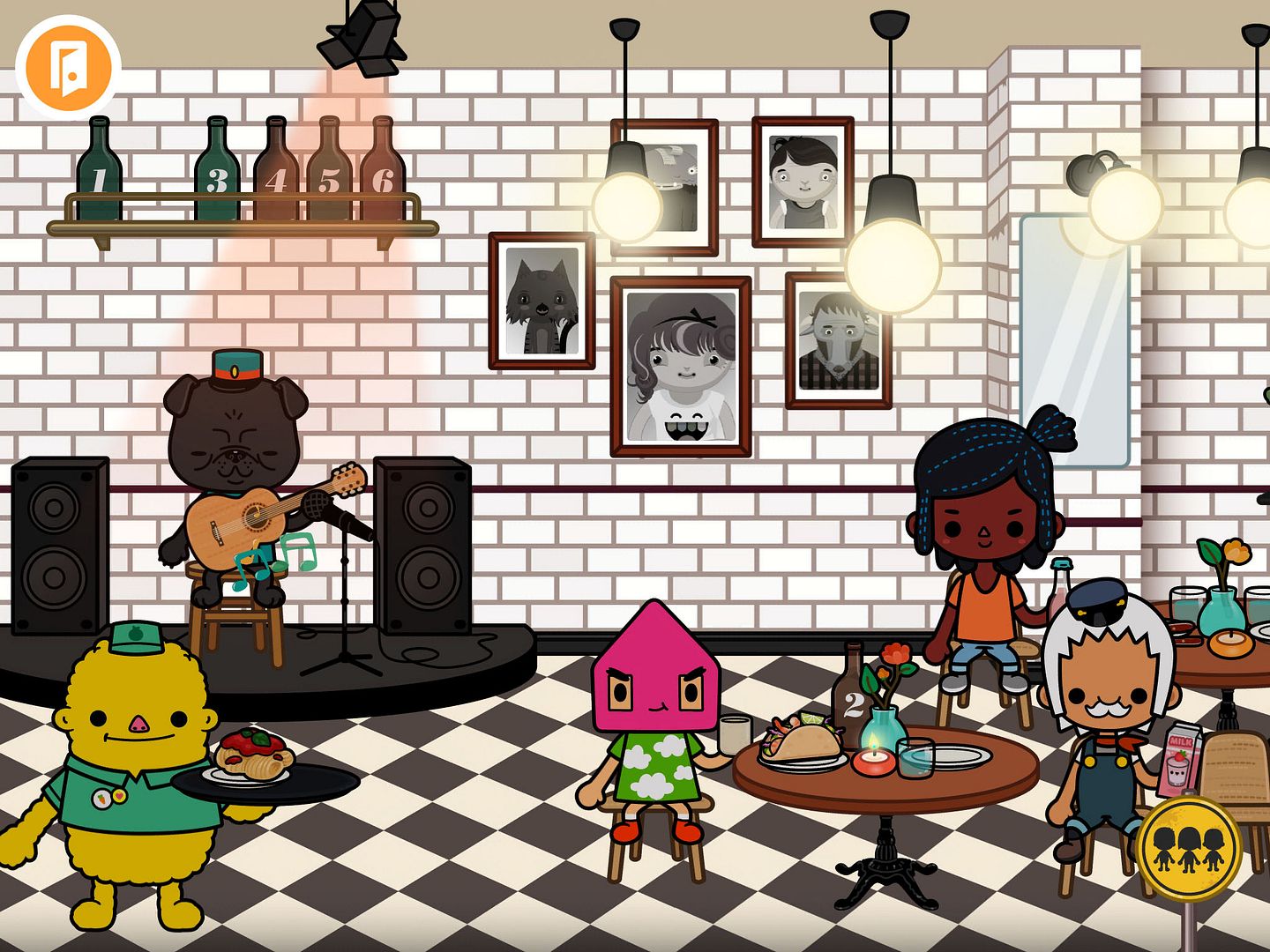 While you can't change the outfits of the characters, you can add lots of hats (as my daughter insisted I point out), and you can place as many or as few characters in each place, which really allows your kids to get creative as they would with an actual dollhouse or town.
While I do love when my kids play with real dollhouses, real miniature towns and cities just don't travel well. Plus, with an app, clean-up just involves pushing the off button. When you can say that about cool educational kids' toys? Pretty much never.
You can download Toca Town on iTunes or  Toca Town on Google Play for Android users for $2.99 each (updated prices). It's also now available at our affiliate Amazon for Kindle users. Plus, lots of Toca Boca apps are on sale for the holiday weekend for $.99. Don't miss it! 
And for even more Toca apps we love (LOVE!), check out our reviews of other apps from the developer including:
Toca Pet Doctor
Toca Mini
Toca Cars
Toca Builders
Toca Hair Salon 2
Toca Fairy Tale
Toca Tailor
Toca Store 
Toca Band 
Toca Robot Lab 
Toca Hair Salon
Toca Train 
Toca Tea Party 
Paint My Wings 
Birthday Party Playtime
Toca Kitchen Monsters 
Toca House 
Toca Kitchen 
Toca Doctor 
Toca Hair Salon/Christmas Edition 
Helicopter Taxi