If you're planning on grabbing a new XBox One, PS4 or Wii for the kids for the holidays–or maybe just freshening up your existing one with some hot new video games that the whole family can play, we've tracked down the very best ones. What we look for is stuff that the whole family can play and that even our little ones can jump in. (Sorry, no Grand Theft Anything here, folks. We're parents. We get to be parent-like with our video game choices.)
Our picks include games that have an ESRB rating of either E for Everyone or Everyone 10+. But know that 10+ refers to cartoon violence (think, Marvel) or mildly suggestive themes and content. A lot of them really are okay for younger kids in our book, but as we always say, you know your kids best
Also, know that pricing on Amazon–and pretty much everywhere–for these games can fluctuate daily, and that prices vary depending on gaming platform and game edition. So we've tried to keep our info up to date, but be sure to check the links to get the most up-to-the-minute details.
Disney Infinity: Marvel Super Heroes 
A cool gaming platform + iconic Marvel characters = one awesome video game. Which is why we included it in our holiday gift guide as one of the best tech toys and gifts for kids this year. The Version 2.0 starter pack comes complete with everything you need, including Iron Man, Thor and Black Widow characters, plus you can get additional play sets for favorites like Hulk, Captain America, Guardians of the Galaxy and more. What's also terrific is that all of the Version 1.0 figurines and power discs are compatible with the new base. Hooray for backwards compatibility!
Available for: Xbox 360, Xbox One, Wii U, PlayStation 3+ 4
Rating: Everyone 10+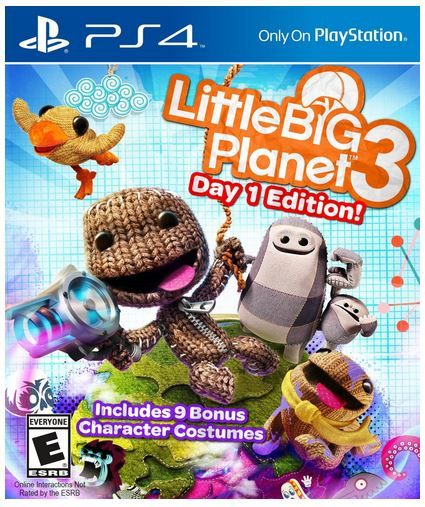 Little Big Planet 3
This gaming franchise exclusive to PlayStation has become one of its most popular family-friendly titles, thanks to a cute knit character with button eyes, great graphics, and indie music you can't get out of your head. In fact our editor Liz can't recommend this more highly–her kids are obsessed. Sackboy (or Sackgirl, if you prefer) lives in a world that you help create, along with three adorable new friends to help him overcome the various challenges. And thanks to the huge community of players, you can take advantage of millions of levels that have been previously created. Literally millions.
Available for: PlayStation 3 + 4
Rating: E for Everyone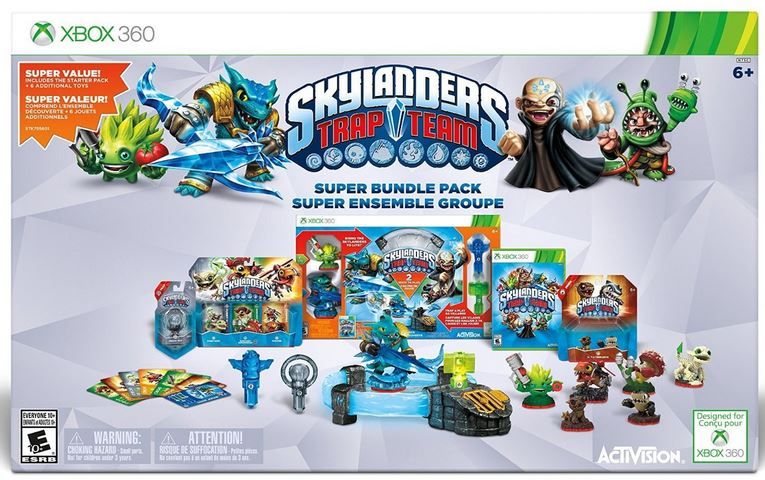 Skylanders Trap Team Holiday Bundle Pack

If you've got kids old enough to wield a gaming controller, you've probably heard about how awesome Skylanders is, combining real life play with the fun of video games. Think of it as the platform that Disney Infinity was based on. The new Skylanders Trap Team holiday bundle carries on the Skylands saga, and the new portal works with all the previous Skylanders figures — great news for diehard Skylanders fans. And us parents too.
Available for: Xbox 360, Xbox One, Wii + Wii U, Nintendo 3DS, PlayStation 3 + 4, and select tablets
Rating: Everyone 10+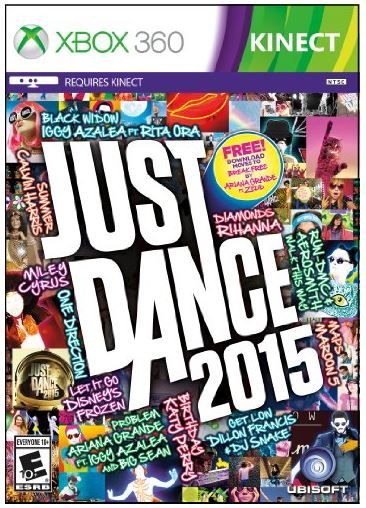 Just Dance 2015

Clear a space, the newest in the Just Dance franchise is here.  If your kids like pop music and like to dance, they'll love the 2015 version of this family favorite. You'll find newer (well, new-ish) songs like Happy by Pharrell, I Love It by Icona Pop, and Bang Bang by Jessie J, plus classics that make us parents laugh, like Run-DMC and Aerosmith's Walk this Way and that Footloose favorite, Holding Out For a Hero. Also— wait for it — there's Macarena. Because a whole new generation of kids gets to think they discovered that ridiculous dance themselves now.
Just know that these are real pop songs, not the Kidz Bop cleaned up versions. In other words: I crashed my car into a bridge…I love it. Like that.
Available for: Xbox 360, Xbox One, Wii + Wii U, PlayStation 3 + 4
Rating: Everyone 10+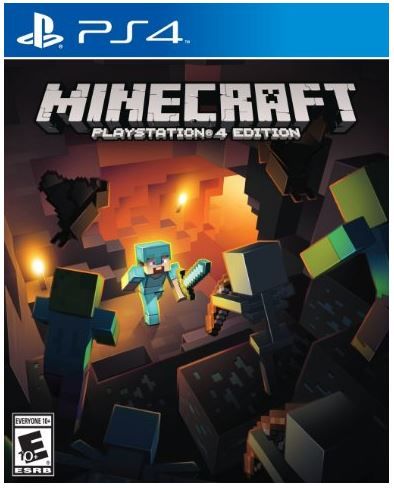 Minecraft

As if we could have a video game round up without including our kids' beloved Minecraft. This huge kid favorite includes a cool tutorial mode to help newbies learn their way around, plus a new crafting interface where expert players can do more than ever before. You can even play in 8-person multiplayer mode. This game will get your kids (and you) hooked, if that hasn't happened already. And for younger kids who have been limited to the Minecraft PE app, this could be one seriously special gift that lets them know they're ready for the big time.
Available for: Xbox 360, Xbox One, PlayStation 3 + 4, PlayStation Vita
Rating: Everyone 10+
An all-time favorite and pick in our 2013 coolest tech gift for kids round up, Rayman Legends is one of those games that kids never get tired of. What's brand new for 2014 is PlayStation 4 compatibility, and a bunch of cool PS4-exclusive features that could be great reasons to upgrade to a new console. We're talking about up to 4-player gameplay, a whole new set of challenges and activities for Rayman and new characters, and the ability to manipulate characters with the DualShock 4 controller, even using it to tickle torture enemies. Certainly a much more kid-friendly way to engage in battles.
Available for: PlayStation 4 (with exclusive features), PlayStation 3, Xbox 360, Xbox One, Wii U, PlayStation Vita
Rating: Everyone 10+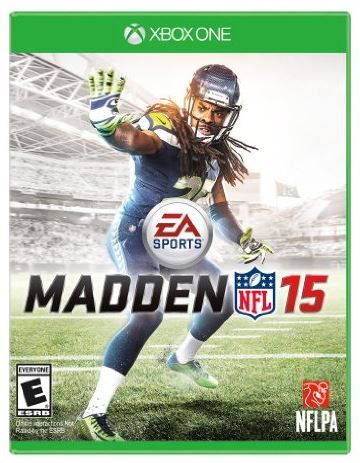 Madden 15

If you have a football nut in the house, Madden 15 may be the second best must-have after season tickets. With a son who lives and breathes football, I can assure you that Madden 15 is the go-to game in our house whenever there's some downtime, and I really enjoy playing it too. The cool graphics, player stats, camera angles and detailed plays make it almost like you're watching a real game, plus you can customize the players' uniforms, fields and weather conditions. Score.
Available for: Xbox 360, Xbox One, PlayStation 3 + 4
Rating: E for Everyone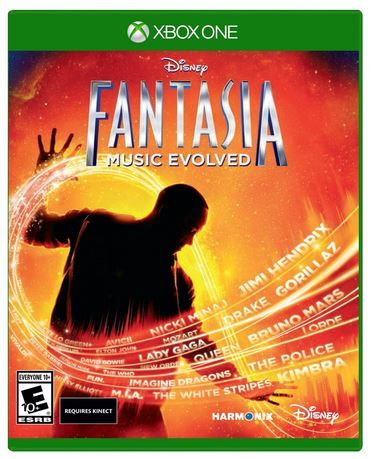 Fantasia Music Evolved

Music-loving kids will have a blast playing the apprentice to the sorcerer in Disney's classic Fantasia. This is a rhythm game, not a dance game: kids follow on-screen cues to conduct the music, from current hits to old school rock. Older kids and adults can get creative by remixing and warping the music, and little ones can just keep following along. There's no harsh scoring system, meaning this game really is fun for everybody. And hey, it's a good arm workout too.
Available For: Xbox One + Xbox 360 (requires Kinect)
Rating: Everyone 10+

Super Smash Bros.

Mario Bros. goes to the extreme with this souped-up new game featuring a huge array of classic characters from Princess Peach to Pikachu.  Not only are there tons of characters, but there are also cool new levels, new amiibo figures to power up and train, and the ability for up to 8 players to play against each other for a smashing good time. Hey, throw in the cool custom Mario Bros Wii controllers for the kids and you've got yourself an awesome gift.
Available for: Wii U, Nintendo 3DS
Rating: Everyone 10+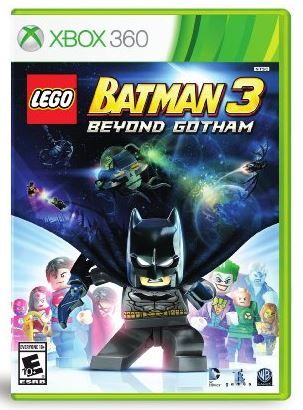 LEGO Batman 3: Beyond Gotham

You know how much we love LEGO everything, and with the popularity of the LEGO movie and its recent release on video, even more kids are getting excited about the world of minifigs. In this latest video game, you can take your Batman adventures far beyond Gotham — all the way to outer space. You'll find the classic DC comics super heroes, but there are plenty of twists to this new storyline, along with fun places to visit like the Hall of Justice and the Batcave. And if you've ever wanted to be the Green Lantern, Superman or Flash — in LEGO form of course — this is your opportunity.
Available for: Xbox 360, Xbox One, Wii U, Nintendo 3DS, PlayStation 3 + 4, PlayStation Vita, and PC download
Rating: Everyone 10+
Find more kids' tech toys and tech gifts for little kids in our Holiday Tech Gift Guide!
Cool Mom Tech is an Amazon affiliate