I have not owned a scale for about five years — partly because the master bathroom in my house is so minuscule there's no room for one, and partly because I have no real interest in seeing what my weight is every day. There, I admitted it. That said, I've been trying out the new Qardio Base smart scale and companion app, and it may just be the motivation I need to quit sneaking those cookies in my pantry.
Related: The 15 coolest new tech gadgets of the year: Editors' Picks
With smart tech that measure weight as well as BMI, muscle, bone, and water mass — and an innovative pregnancy mode that a lot of women will love — this sleek scale is the complete package. Yet, what I like most about it may be that it doesn't actually tell me my weight.
Hang on, I'll explain.
See, the way it works is that Qardio Base records all the data for up to 8 users to their companion app (iOS or Android) kind of the way a fitness tracker might. When any recognized user gets on the scale to record their weight, the info is sent to your app via Bluetooth. Then, the scale smiles and winks at you. So polite!
The major benefit of this, which I love, is that you're able to record your weight every day without seeing it every day.
This is going to help so many people avoid hitting the wall dieters often hit when get frustrated by the lack of big day-to-day change.
Then, when you are ready to hold your breath and check your weight — I'd suggest once a week or so — you can turn to the app and see a helpful report from all the data, including a graph showing your weight change over the week, and info about how you're doing with your target weight goals.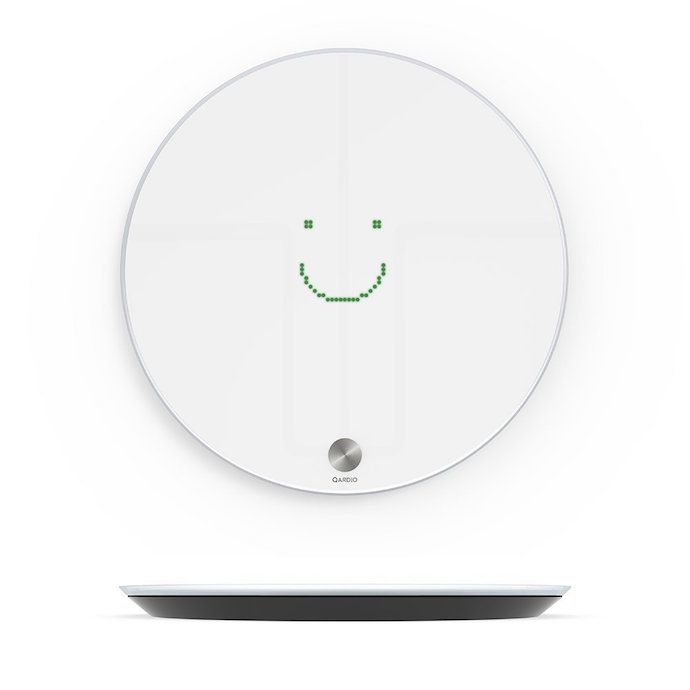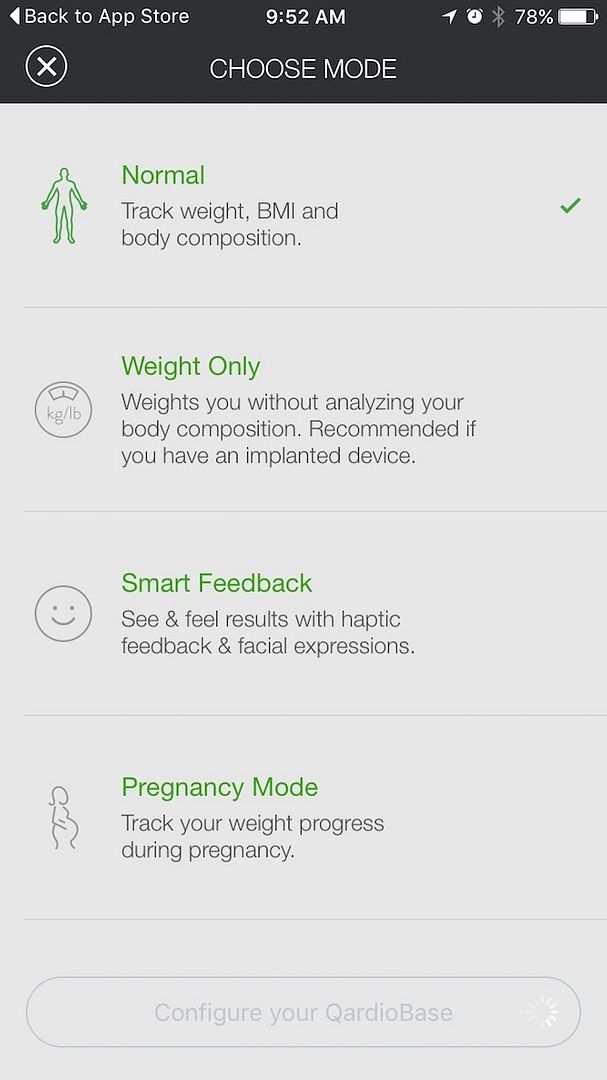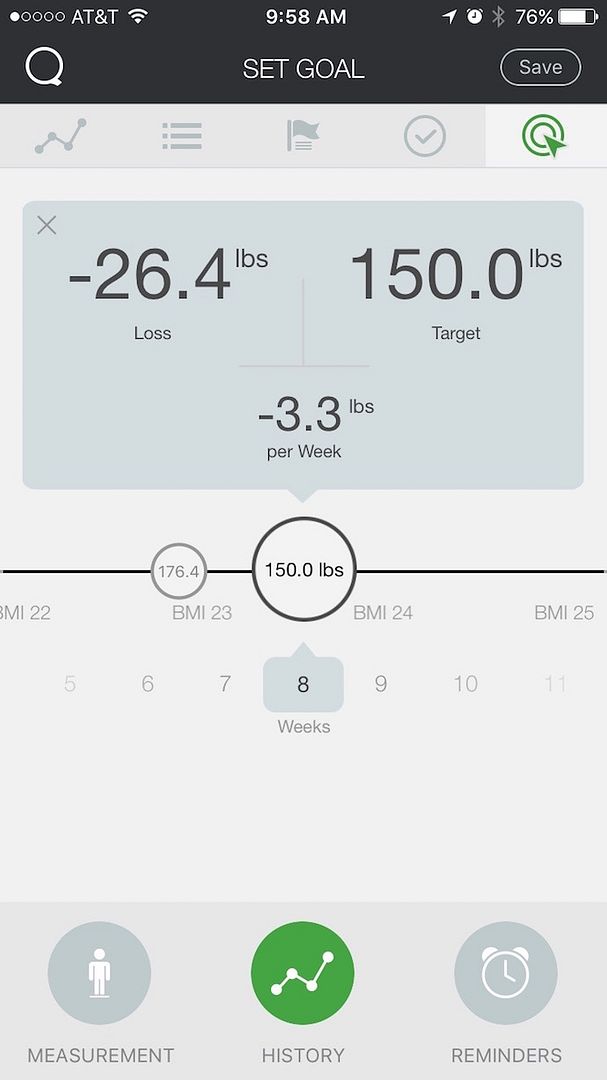 Now if you're a Fitbit user, you may be better off using the similar Aria smart scale, which records all this same data and presents it to you on your Fitbit dashboard. That said, Qardio has a few features I really love that Aria is missing. (The least of which is this smile and wink data-masking feature.)
First of all, the app shares info with Apple Health which so many of us iOS users use for fitness tracking and calorie counting.
Another big benefit is that if someone in the family has a pacemaker or other internal devices, Aria is not recommended for use. Qardio, on the other hand, allows you to set your profile to "safe mode" to read only body weight, so it doesn't interfere with those devices.
Qardio also has a handy pregnancy mode which tracks weight gain and helps you recognize when you're on track — and when you might need to cut back on those ice cream cravings.
You can even load in pictures to track your belly's growth. And later, belly shrinkage, after your baby is born. Kind of cool.
The design is sleek and modern, if you haven't noticed, and my only real complaint is that each new user has to set up a profile on their own personal device. Otherwise you have to completely log out and log back in as a new user to switch profiles in the app — kind of like Instagram before their changes.
I think it would be fantastic if you could add multiple users in one screen in future updates. This would be especially helpful for parents trying to help their kids stay fit, or to add a little competition between partners to see who can stick to their goals longer.
Regardless, all of you will get that smile and wink.
You can find the Qardio Base smart scale via their website our through our affiliate Amazon at just $129 (that's a nice discount) with free Prime Ship. Just in time for swimsuit season, too.
Thank you, Qardio, for sending CMT a review unit for consideration.