We're always excited to try out all the new gadgets each year and wow, what a long way we've come since Cool Mom Tech launched five years ago. Technology like pressure touch screens, the overwhelming adoption of streaming music and media, the desire for portable everything, and items that have gotten both very very small (Polaroid Cube) and very very large (iPhone 6S Plus) are really changing the game.
So we hope you enjoy our picks for the very coolest new gadgets of 2015 And psst…if you're looking for cool tech toys? They're coming up in their very own post.   -Liz + Kristen
We've got a full review coming after spending a few thorough months trying out the Apple Watch and we have to say, it's more amazing than we had imagined — yet for entirely different reasons. It's not a phone on your wrist, it's a wristwatch on your wrist, only with capabilities that actually keep you off screens more. Yes, the apps could get better — and no doubt they will. But this is head and shoulders over any other smartwatch we've tried. Let's just say we never thought we'd go back to feeling naked without a watch on, but that's just what the Apple Watch has done for us.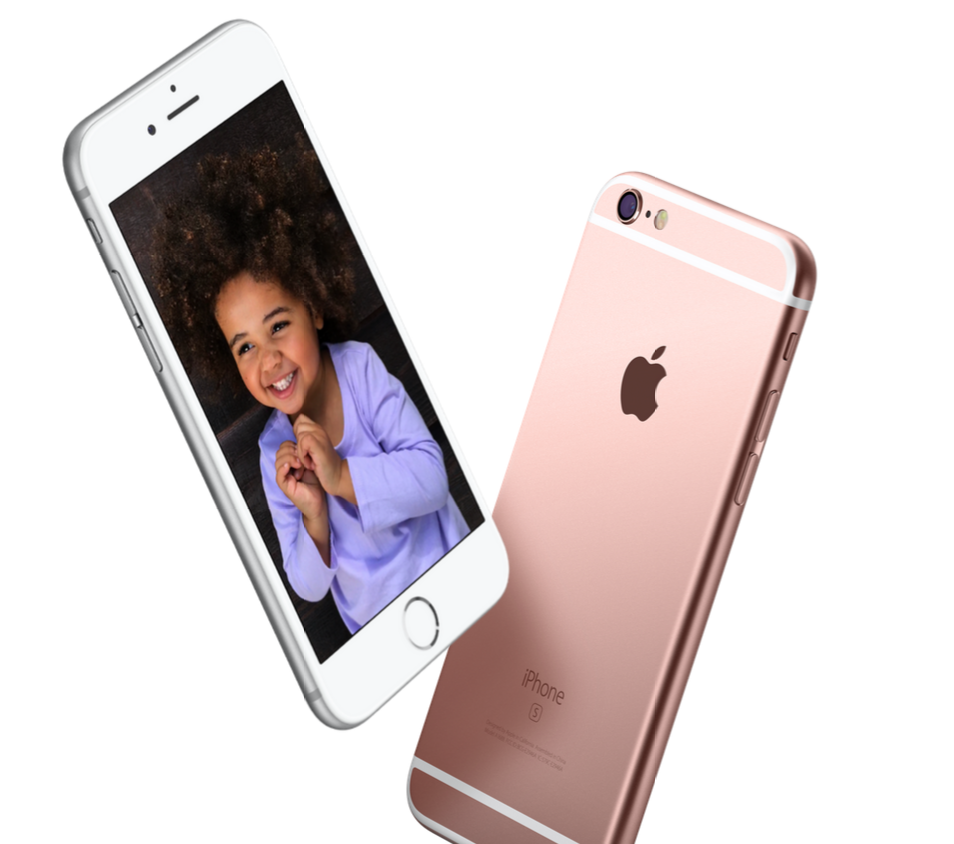 Remember when we were all excited about Touch ID? Well couple that with the incredible options afforded by peeking and popping your pressure-sensitive screen with 3D touch (taking a page from Apple Watch) and…wow. Apple does it again. Are we biased? Yeah, admittedly we're swayed by awesome technology from a company that just gets it right so often.
We imagine the brand new 4K Ultra HD TV-compatible Roku 4 would make this list…only we have yet to try it. So we have to go with the new, improved Roku 3. We had no complaints whatsoever about it, and yet they went ahead and added a voice activated universal search and even more channels like HBO Now, Showtime, and Travel Channel. Now our late night binge watching lives are complete.
(Interesting sidenote: The top movie search on the platform in 2015 was The Hunger Games: Mockingjay Part I; the top show search was The Walking Dead; the top actress search was Amy Schumer; and the top actor was John Wayne.)
This brand new screen time management system connects to your router, basically using hacking techniques for good and not evil, all to help families block sites, set limits, and generally manage your kids' internet usage. It was created by an indie developer, but the Disney name adds a lot of credibility for parents. Circle Media Inc. has a co-branding, licensing partnership with The Walt Disney Company.
This beautiful, square, touch-screen device can sit unobtrusively on a counter or hang on the wall, and most of the time it just looks like a clock. But when it's set to away mode, it detects movement in your home and can capture extremely clear photos and video of whatever is happening and send alerts to your phone based on your settings — great pick for parents who want to check in on their tweens or teens who are home alone, or keep an eye on things during a family vacation without a major security system installation. Should you need it, the Sentri also monitors air quality, temperature, and humidity. Upgrade from the free version for access to more video history all stored online.
We went to the Maker Faire this year in Brooklyn thanks to our sponsor HP and while we were there, we happened to fall in love with their newest computer for families, the HP Sprout. It's a powerful Windows PC with a scanner at top and a touch pad at the bottom, and it's now got amazing 3D printing and capture capabilities too. All of this makes it a truly outstanding design tool, educational tool, and organizational tool for the whole family. And at a time that people are trading PCs for laptops and tablets, we think HP has helped families reimagine what a home computer is capable of, and setting the bar pretty high in the process.
One of our favorite discoveries from early in 2015, Leeo is more than a nightlight — it monitors your existing smoke and carbon monoxide alarms and connects to a free iOS and now Android app via your home's WiFi to alert you to emergencies. Every new home should come with one. Or a few.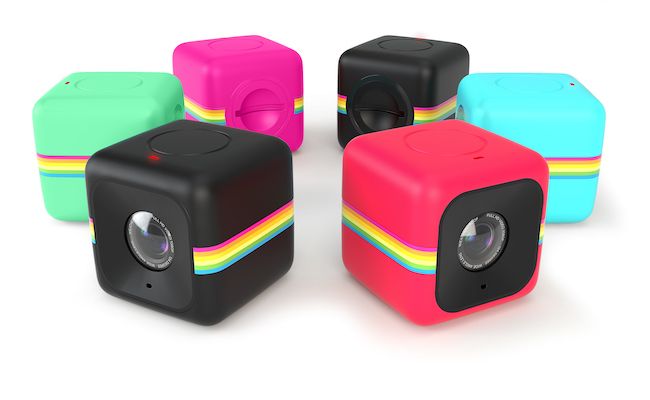 Kudos to Polaroid for reinventing themselves in such a big way, they've got two products on our list of top gadgets of 2015. Starting with the wonderful Polaroid Cube. It's small. It's fun. It's affordable. It's awesome. Go forth and take photos.
We're also smitten with the palm-sized Polaroid mobile printer which connects to your mobile device via Bluetooth, then prints out your favorite smartphone photos in less than a minute. Just like an old Polaroid  — only you'll now have a sense of how they'll look before they print. Bring it to a party and be the most popular guest.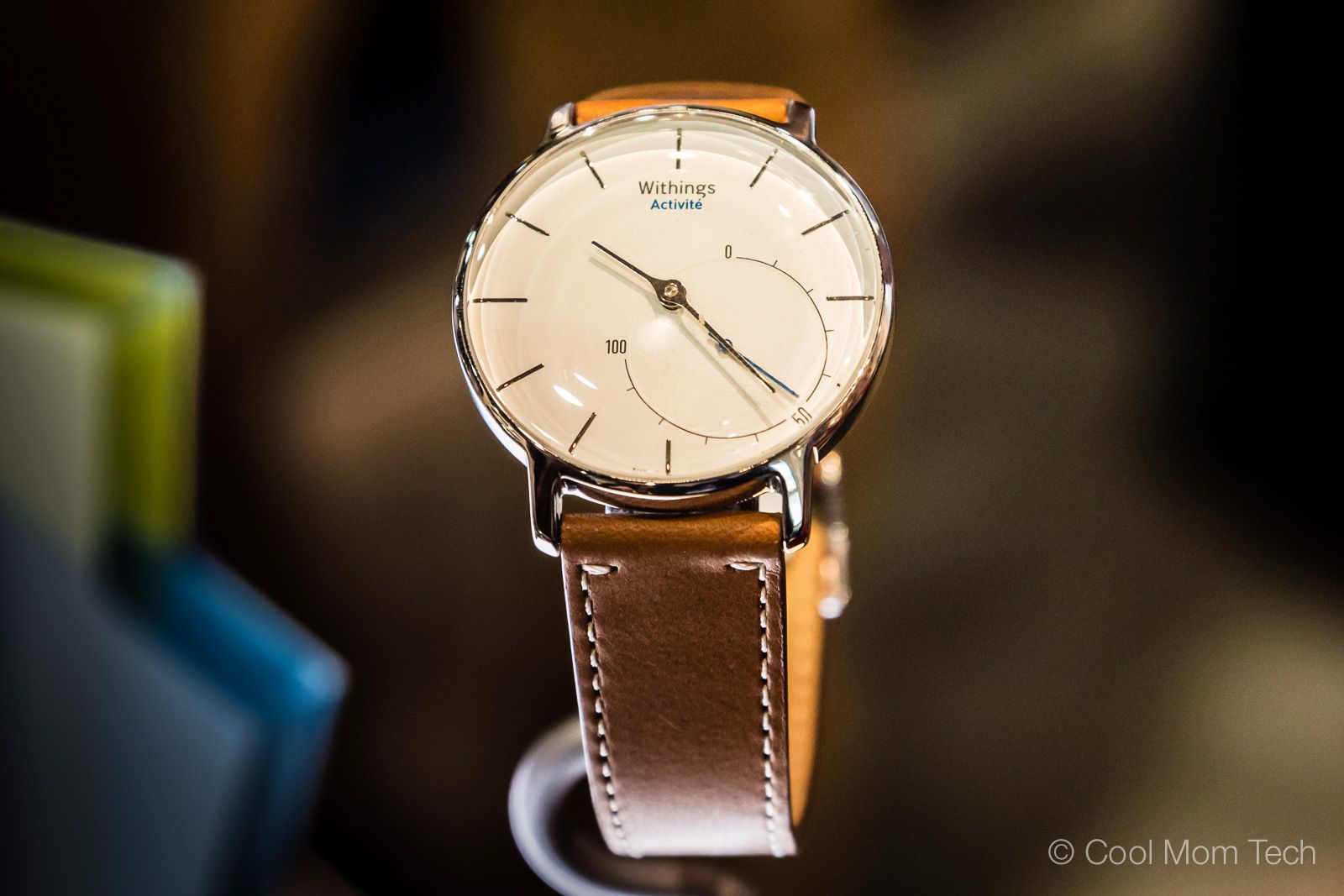 We first spotted the Withings watch at CES, and later included it in our round-up of stylish fitness trackers for men. It's a standout for its looks; you'd never know it was a fitness tracker, right? Gorgeous. And we imagine, the shape of things to come.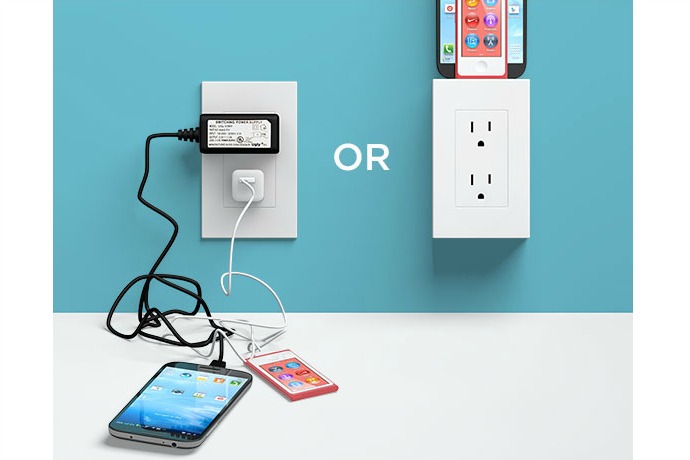 This is the Kickstarter our readers went nuts for — and then some went a little more nuts when the company experienced some delays in production. (That's what happens with new products sometimes, especially when the demand exceeds expectations.) Well, it's shipping now and we couldn't be more excited — it's as simple as an outlet with 2 USB outlets underneath, plus a lightning or micro USB tip built in up top. It's going to keep a lot of homes more organized and free of those dreaded cord nests.
Lomo fans are an awesome bunch, and we don't just say that because we're among them. If you want to take your photo hobby to a new level, their analog cameras are a blast. And now they've added their own instant camera to the mix that's like the best of Lomography meets the instant gratification of an early Polaroid. Bravo.
We never leave home without a portable charger — or two — but this is the first one that actually backs up your data if you're an iOS user. Basically, it's cool portable battery-meets external flash drive hybrid and we expect to start seeing more 2-in-1 devices like this in the future.
We discovered this very clever device at CES this year and still think it's super smart. Think of it like a wireless, Bluetooth-enabled, hands-free speaker that can dial right to your own phone, the grandparents, or an emergency number. The base connects to up to five devices and we love it as a smart safety solution for families who have ditched the landline.
We love the security that battery cases can offer on the go, but hate the bulk — and the need to carry a micro USB charger in addition to a lightning charger, should you need to charge both the case and the phone. Well no more, thanks to Apple, who finally put out a battery charging case with a lightning port. We also love the lightweight construction and the no-slip silicone feel. And the clever battery power stats that appear on your notification screen so you know exactly how much power is in both the case and the phone.  The one downside: It's only for iPhone 6S users. Hey, a few of us 5 holdouts could use one too!