When school started a few weeks ago, one of my daughter's first homework assignments was to bring in photos of favorite people and things to decorate her daily notebook. I love the idea, but didn't love that I had to email myself photos, print them, realize the toner was low, replace the toner…all at 9 PM. If only I had the HP Sprocket mobile printer then to save the hassle.
Related: What to do with your digital photos? Tons of fantastic ideas
This palm-sized mobile printer instantly prints 2×3″ images from your phone (iOS or Android) and has quickly become a coveted gadget in our house (selfies of my kids? I have lots now). It's very similar to the Polaroid ZIP mobile printer we covered awhile back, but I have found the print quality of the Sprocket is crisper and more vibrant, not to mention the gadget itself is very sleek. (Hello, rose gold!).
The Sprocket works with their free app for iOS or Android and from there, you can use edit your photos, customize with little stickers, and even print from your social media accounts (Instagram, Facebook and Flickr) once they have been linked.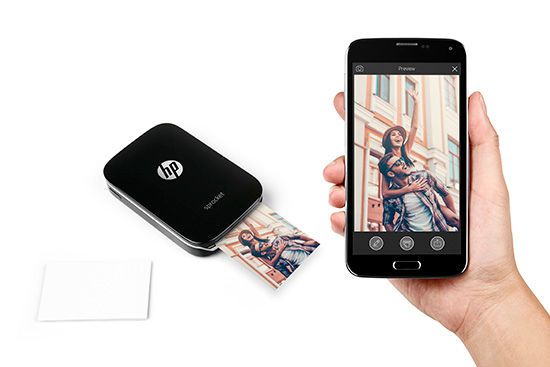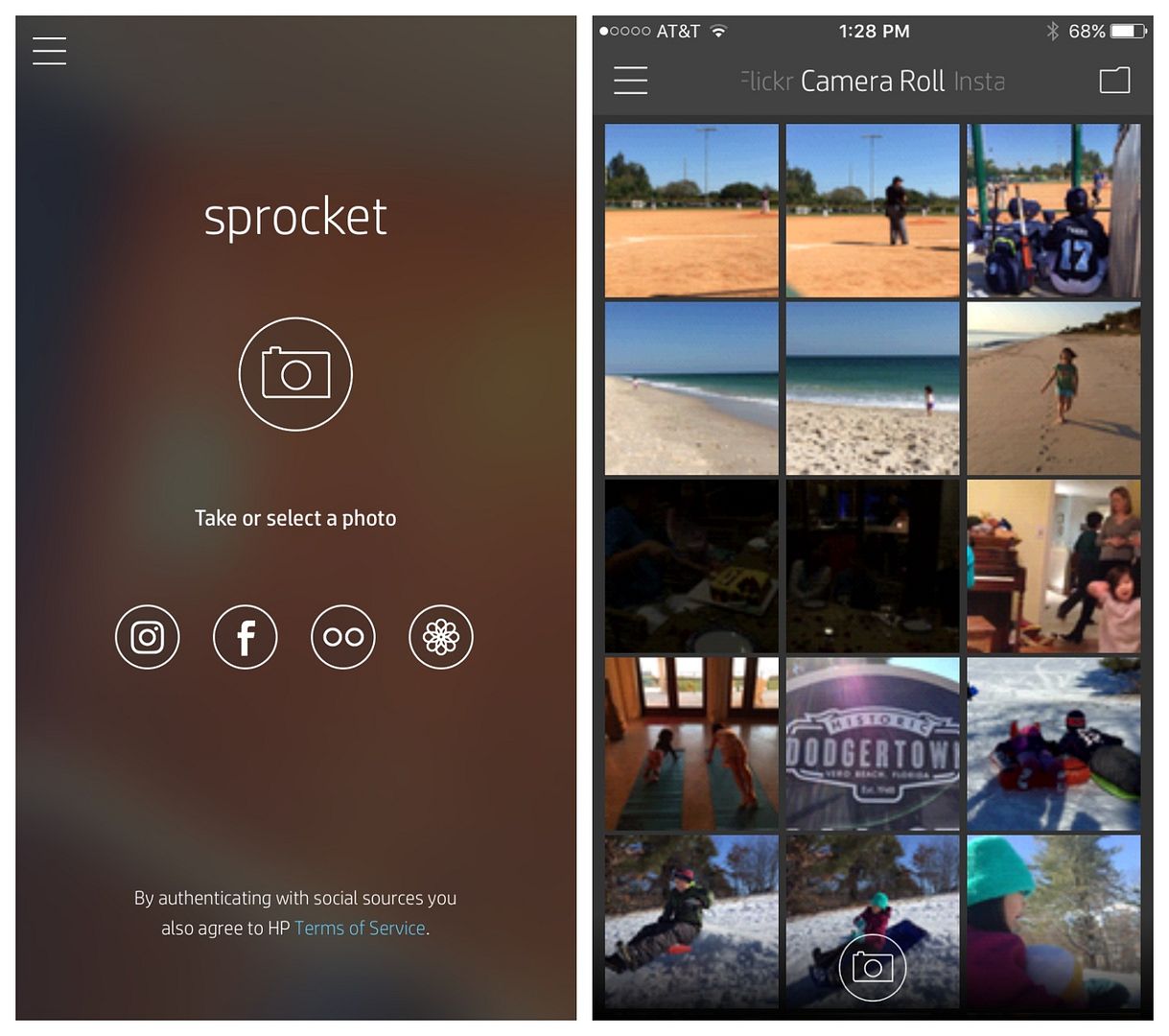 Related: 6 smart easy tips for teaching kids photography
The one thing you'll need to keep up with is the paper supply, which can get expensive at $9.99 a pack. Even though each HP ZINK paper pack comes with 20 sheets, you can probably imagine how easy it is to breeze through those, especially since you can peel the back and turn your photos into stickers. So, if you're purchasing this as a gift (or heck, even for yourself), definitely buy a few extra packs.
Judging by how much fun my kids have had with it and how handy it is for photos (albeit small) in a pinch, I'm guessing this will show up on a lot of holiday gift lists this year.
The HP Sprocket is available for $129.99 from our affiliate Amazon and comes with 20-sheets of paper. Thanks to HP for providing us with a sample for testing.