This year at CES 2017, family and baby tech each had its own summit (wow!) and bevy of exhibitors sharing some of the hottest new gadgets for parents. Seriously, where were all these incredible gadgets when my kids were babies?
While there were tons incredible products for parents at CES 2017, I narrowed it down to 12 that I think are the coolest or at least, the most interesting. And all of which are worth having on your radar.
Related: 6 baby monitors from CES 2017 that do way more than monitor
For Happiest Baby on the Block fans, Dr. Harvey Karp has launched the Snoo bed (above and top), a beautifully-designed piece of furniture that simulates some of the 5 S's that his book is based on. Using the premise that babies are born three months too early, the bed offers features like a built-in swaddle, white noise and automatic rocking motion to lull baby to sleep. Designed by the legendary Yves Béhar, Snoo is a statement piece that also happens to give your baby (and you) much deserved sleep. Pricing is $1,160, but Dr. Karp says that averages out to about $7/night for how long you'll use it. Well, in that case… (Available now)
Related: 8 gadgets from CES 2017 that will make your smart home even smarter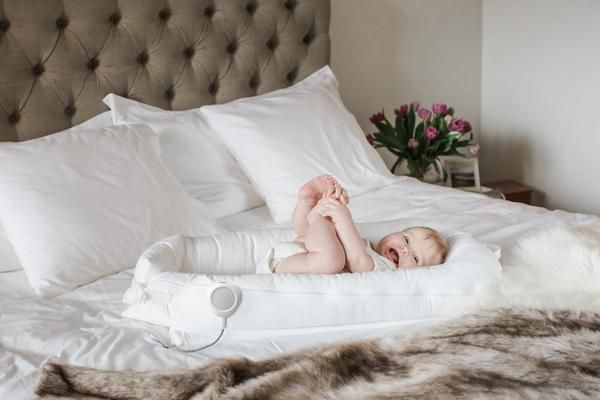 For a more portable sleeping option, the CloudTot sleeper (from Dockatot) is a smart device that not only provides a comfortable place for baby to sleep, but also constant monitoring for parents. The bed can detect if the diaper has leaked, and will send notifications to your phone. Wow. It also features two "Pep Pegs" that are little prods that will gently nudge your baby if no breathing is detected. ($250, Summer 2017)
Yes, this functions like a very high-tech baby monitor, but it's way more than that, too. Working similarly as Amazon Echo, Aristotle is an interactive gadget that grows with your kids, from providing nursery music as a baby, all the way to homework help in middle school. All you have to do is ask. It also integrates into smart home functions and you can use it like you would Alexa, for music, news and even instant purchases, ensuring that your diaper supply is always good. ($299, June 2017)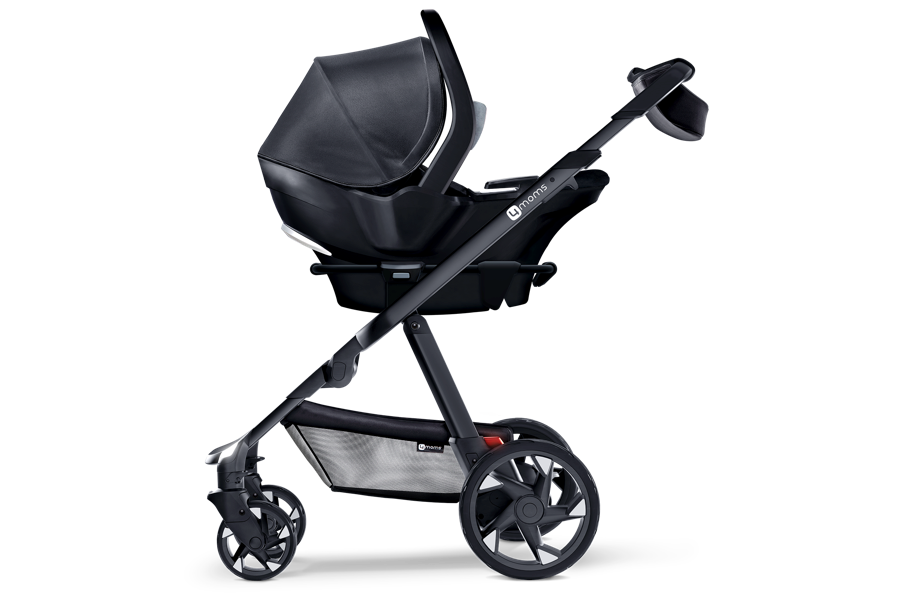 Last year at CES, 4moms announced its self-installing car seat, taking the guesswork out of this important safety process. This year, the company makes our cool tech list again with the Moxi stroller. Using kinetic energy, the Moxi is a user-powered, high-tech stroller where every step juices your phone and powers on-stroller headlights. It also features an onboard screen that tracks your steps for the miles upon miles you log trying to get baby to nap. ($699, available now)
Related: A smart bike for kids that feeds their iPad addiction while they exercise. Hmm.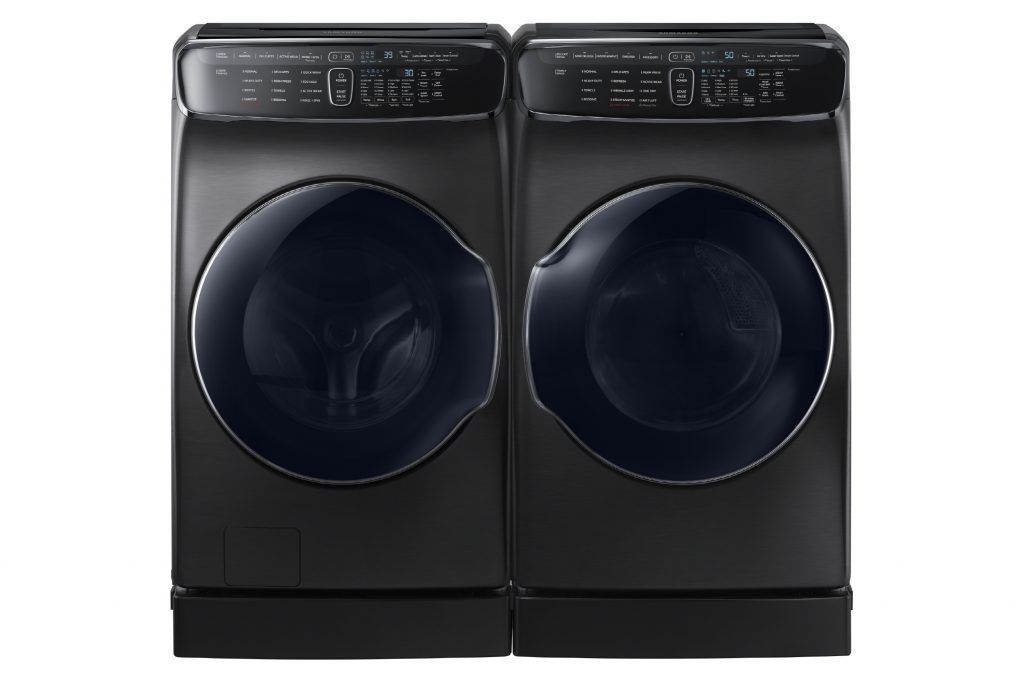 This new washer/dryer combo from Samsung is actually a four-in-one deal. There are two compartments in each machine, letting you wash two loads and dry two loads of laundry at once. In addition to the main washing and drying compartments, there are smaller sub-compartments that let you do smaller loads like delicates or that uniform on Saturday morning, an hour before the game starts. On the dryer side, you dry two loads at a time or use the "Delicate Rack" to dry clothes flat. Laundry will never be the same again. (Price TBD, spring 2017)
Naya Smart Breast Pump 
It's about time tech hit the breast pump, and anyone who has pumped knows what I'm talking about. I was so glad to check out this hospital grade breast pump in person. What makes this pump different from others on the market is that it uses water, not air, to express milk much more comfortably and productively, simulating the actual nursing experience. The companion app helps keep track of your sessions and lets you monitor milk supply over time. The pump weighs a mere 3 lbs., which makes it easy to bring anywhere. Especially when you have the gorgeous storage bag it comes with. ($999, available now). Also worth mentioning is Willow, a wearable and wireless breast pump that got a lot of attention at the show, too. Loving all the innovation in the breast pump category.
Related: A travel toothbrush sanitizer that's not just for toothbrushes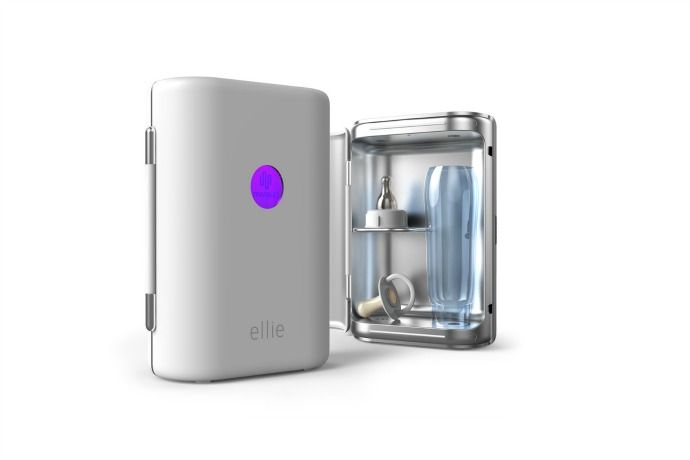 The Ellie portable sterilizer that we recently covered here on Cool Mom Tech was just as impressive in person. Being able to instantly sanitize baby products, even parents' products like toothbrushes and hotel remotes (ew!) anywhere you are, is a boon to parenting. And reassurance that you're getting rid of nasty germs before they get to your baby is just good, clean parenting. ($89, April 2017)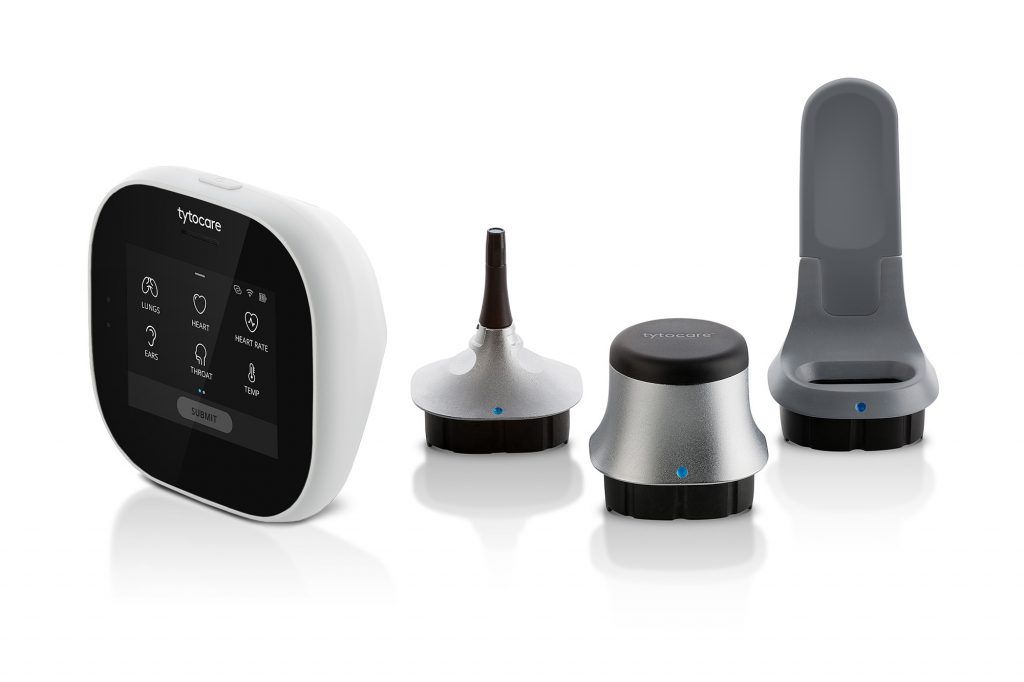 The future of medicine is in telehealth and this product could have a huge impact on parenting and kids' health. TytoHome is digital diagnosing tool that lets you take initial readings of things like throat, ears, stomach and lungs at home, and then have immediate access to medical advice. Of course, this doesn't replace going to a real pediatrician, but the reassurance at 2 AM that your kid has the beginnings of an ear infection is invaluable. ($299, available for pre-order now)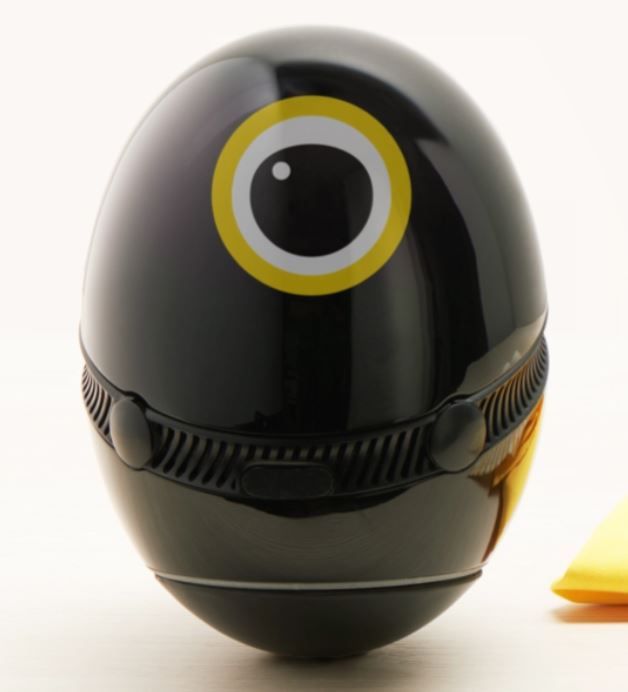 For the gadget-obsessed who want to fill their countertops with the latest and greatest, Hello Egg is a unique concept. It provides recipes, video instruction and meal planning help, of course all voice-activated, on literally an egg-shaped gadget. I'm not completely sold on the value of this, considering the Echo and iPad pretty much cover all bases, but I'm intrigued by the instant video feature and look forward to seeing what the breadth of its recipe database is. (Price TBD, Summer 2017)
Related: A new wearable baby monitor that you just have to see, parents
We have covered our fair share of Bluetooth speakers, but the JBL Soundgear is probably the first audio product we've covered that's a wearable for your neck. This incredible Bluetooth gadget is a revelation for parents who want music (or podcasts – Spawned, perhaps?) while still keeping an ear on household activity. The Soundgear's design allows ambient noise in, while still emitting the gorgeous sound we have come to expect from JBL products. ($199, Summer 2017)
This compact plug that fits into a port by the steering wheel (1996 models and newer) instantly turns any 'dumb' car to a smart car. Using the Autobrain app, you get real-time status on things like location, speed, and driving performance (accelerating quickly, braking too hard, etc.). You can also set up geofences for drivers you want to keep an eye on — ahem, teens — and get vehicle diagnostics that are accompanied by repair estimates to ensure you don't get fleeced at the mechanic. ($49 for the plug, then $10 for AAA-like service; available now).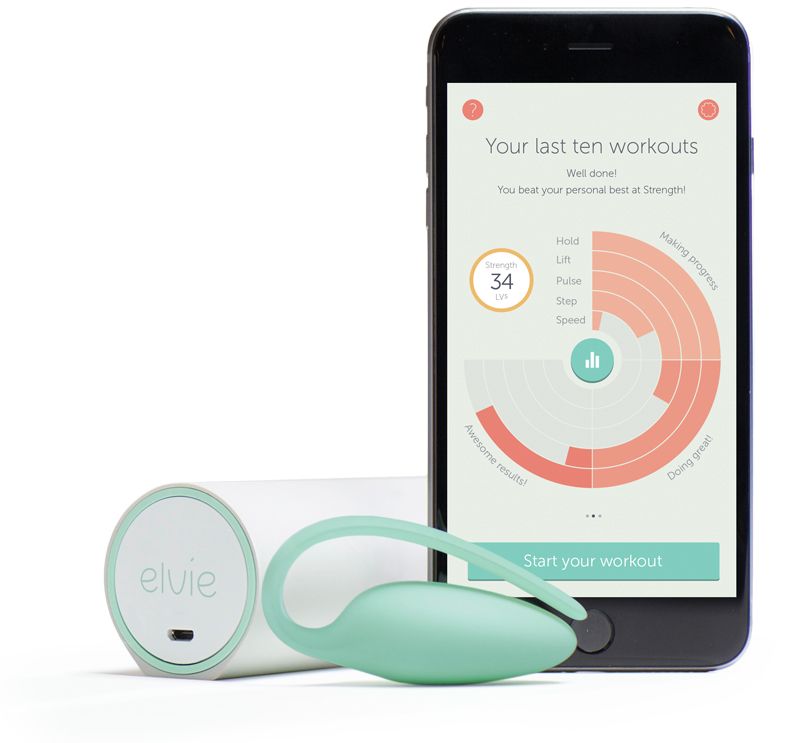 Okay, so I had to include this gadget because well, how can I skip over a pelvic floor muscle exerciser and tracker that uses an app to guide you through exercises? We mamas who have birthed babies know the power of the kegels, and how hard it is to remember to do them. Made from medical grade silicone, Elvie is meant to "increase your inner strength," (ha) and help regain what's lost during labor. ($199, available now)