My kids love decorating Easter eggs, but now that they're hitting their tweens they're getting a little more creative. That's why I can't wait to try these DIY galaxy Easter eggs at Dream a Little Bigger. And, based on the tutorial, they look like they're not nearly as hard to make as you'd think.
Related: Martha Stewart's Easter egg app gives you the perfect recipe to dye eggs.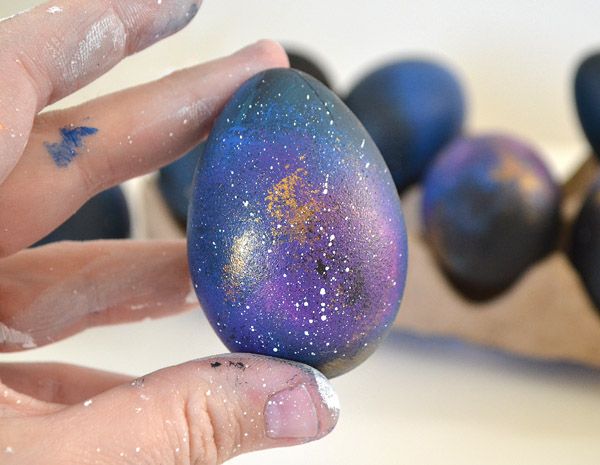 Related: OMG: Unicorn Easter eggs.
Allison's step-by-step tutorial makes these space eggs easy enough for anyone to make. And she's got great tips about the supplies you can buy to make it so much easier, and how to paint splatter like a pro. Which leads me to my next point: I'm going to be making these outside. Because oof, the mess! But totally worth it, because these eggs look incredible.