Parents, the vague promise that Santa will come sometime while your kids are asleep just isn't working anymore. Our kids are too tech savvy. So, for those who are anxious to track Santa's every move this Christmas Eve, we've found three cool sites that will let you do just that.
From the scientific minds at NORAD to the ease of Alexa, here are 4 ways to track Santa and his magical journey this Christmas. Meanwhile, we're keeping our fingers crossed that the tried-and-true "Santa won't come 'till you're in bed" will still work this year.
Related: Hey, Alexa! Where's Santa? And other festive Echo skills for the holidays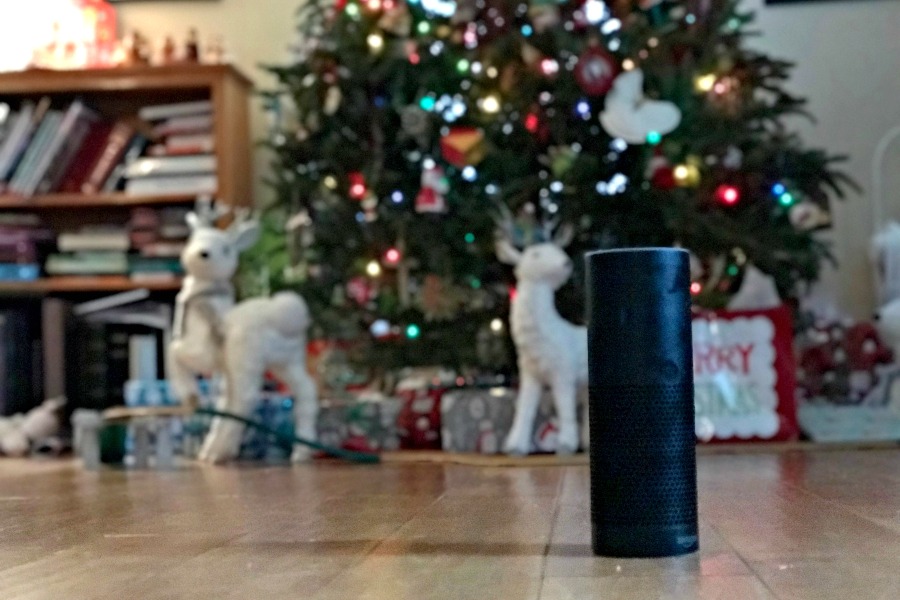 Ask your Echo
My kids love quizzing Alexa on pretty much any bit of trivia we're debating at home. If yours are the same, they'll love asking your Echo, "Hey, Alexa! Where's Santa?" and getting a clever response from their robot pal. Just don't let them ask, "Alexa, what's mom bought from Amazon recently?" Gulp.
Visit NORAD Tracks Santa
NORAD has been having some fun with their aerospace tech in recent years, by letting kids track Santa by using their precise military defense system. (OK, maybe not exactly.) At their site you can track Santa, but you can also play games, listen to holiday music, read about Christmas traditions around the world, and even watch movies about Santa and NORAD. It's pretty great.
Related: 5 of the best apps that prove Santa is real. 
Get updates by text
If your kid is bursting with anticipation, you may enjoy getting updates on Santa's progress across the glob via text. At Jingle Kringle, you can get important updates on Santa's location via text. Or, if that's just not enough to satisfy your kids, you can even call Santa via his phone number that he shares on the site.
Follow Google's Digital Advent Calendar
Google has created a digital advent calendar, where each day you can access a new interactive games or educational info about the holiday for kids. It's my favorite site in terms of design (because, Google). Santa's countdown is always present in the top corner, and on Christmas Eve you can track his exact location too.