Parents are scrambling right now, trying to figure out how to give their kids the best school year possible, which is why we've been working on a series of "back to schooling" posts to help make it a little easier for you. For many parents, this year will involve homeschooling, and since we're all about tech-positive parenting here, I'm using lots of online resources in my own kids' homeschool lessons.
If you're new to homeschooling this year, take a deep breath. It's going to be okay. Using online resources like this will help your kids learn more, socialize a bit, and get expert instruction that I may not be able to give. (Hello, high school Latin!)
These resources can take some of the load off, and the silver lining is that you actually get access to some of the most brilliant minds around the world through the internet. So it's a real win for your kids.
More homeschooling tips and help:
Should you think about homeschooling this fall due to COVID-19?
5 de-schooling tips for new homeschooling families
The best homeschooling resources for newbies
A homeschool mom's tips for homeschooling your kids during school closures
Should you send your kids back to school? 14 considerations parents are talking about.
8 thinks to think about if you're considering homeschool this fall, from a homeschool mom
8 tuition-free classes to help your kids learn right now
Photo by Annie Spratt via Unsplash
Related: 11 awesome reading apps for preschoolers and little kids
Take real-time classes with live teachers via Outschool
My kids have been taking Outschool classes for two years, and I absolutely love this resource. We wrote an entire review of Outschool where you can get even more info, but the quick version is this: your kids sign up for one-time or recurring classes with real teachers, then join them via Zoom classrooms. Sound familiar? The great part is that there are classes on almost anything you could be interested in, at any level.
Looking for a full-semester Korean language class for high school credit? They have that. Looking for a quick, affordable one-time course to teach them how to draw dragons? They have that too. Caroline has even let her preschooler take some Outschool art classes and he loved them. Search your kid's interests; we think you'll find a class they'll like.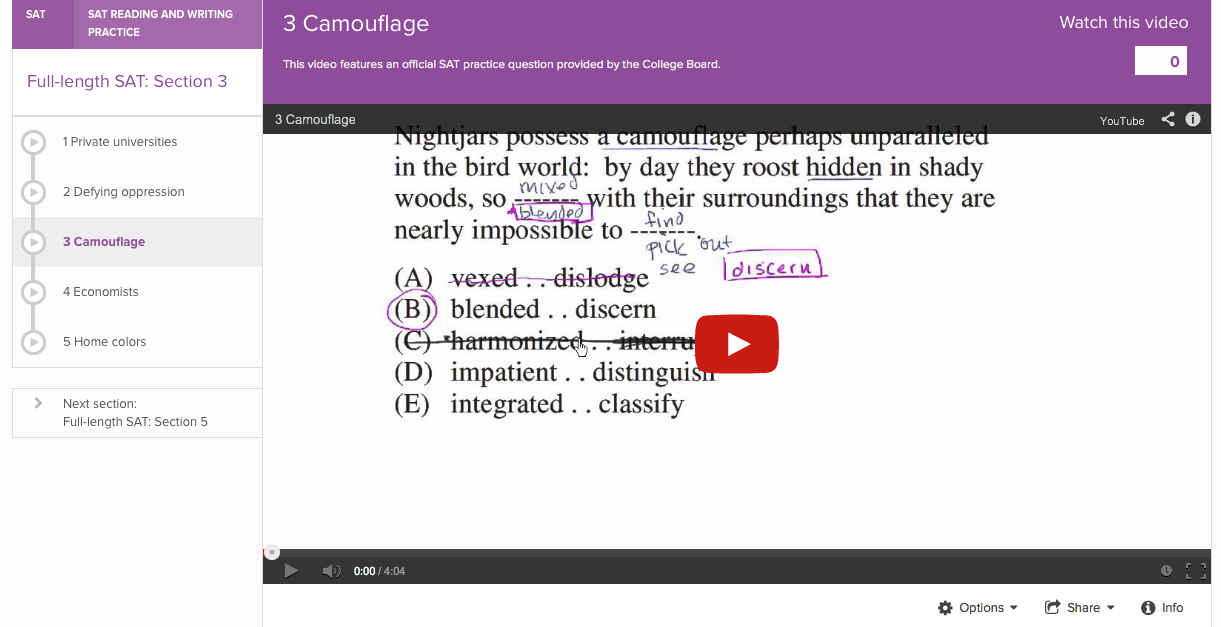 Get expert lectures and interactive practice with Khan Academy
I tend to think of Khan Academy as a great place to get math lessons for my kids (and it is!) but it is so much more. They offer Reading & Language arts for grades 1-9, high school and college level maths, economics, AP history and science courses, and so much more. I love their one-of-a-kind collabs, like storytelling courses with Pixar artists. They even have Khan Academy Kids, exclusively for the younger set. I'm relying on their US government and civics course for my high schooler, which frees me up to think creatively about some ways to supplement it for him. This election year, that should be especially interesting.
Related: The best apps and YouTube channels to help kids with math
Let YouTubers teach your kids what you don't know
There's a lot of crap on YouTube, but there's also an amazing wealth of educational information here that allows you to be really creative with the electives your older kids have for high school credit. For example, if your child is really into makeup, then let them take a "makeup design" class as a fine arts credit and curate a mix of historical and modern makeup channels for them to learn from and emulate.
Supplement your science classes with MythBusters or other great science channels. Take college courses, like Berkeley's Integrative Biology, by watching the videos. Or experience history visually. I love searching whatever topic we're studying at the moment, because I always find great videos that don't feel like "work" but do some of the heavy lifting of teaching for me.
Get top-notch coding classes via Coding with Kids
One of the hardest things for me to give up for my kids when they stopped going to traditional school was the top-notch STEM lab (and amazing STEM teacher, Mr. M-Z) at their school. It was something I knew I wouldn't be able to recreate at home. But if your kid wants to learn coding, or needs to satisfy their high school computer credits, then Coding with Kids, a recent sponsor who we loved long before they were our sponsor, is an excellent resource. They offer everything from one-time workshops to semester long courses, and they're all taught by experts so your kids are learning from the best.
Related: 10 awesome online STEM camps for kids

Learn a foreign language, without expensive curriculum, with DuoLingo
DuoLingo has been a favorite foreign language platform for us for years. The design is engaging and fun, and my kids love the gaming aspect to it. The app focuses on both reading and speaking the language, and it's all free! With so many kids learning from home this year, they've just released a new guide to walk parents through how to use it for school, including oh-so-helpful tips for how to track your kids' progress. You know, to make sure they're actually doing it. They currently offer more than 40 languages, so your child can learn one they're interested in.
Explore the world with Google Arts & Culture
We're missing the hands-on experience of taking field trips to actual museums because of COVID-19, but Google Arts & Culture is using the Google Maps "street view" technology to let us tour museums and other cultural sites around the world.
You can walk around the J. Paul Getty Museum in LA as if you're really there, zooming in on specific pieces of art to find out more, just like you would if you were in person. You can explore Mexico City with Frida Kahlo. You can visit Salvador Dali's art studio. And there are so many other creative challenges, interactive apps, and more here for kids who are interested in art and culture. It will really get their creative minds going.
Get inspiring writing prompts from 826 Digital
Dave Eggers, one of our very favorite kids' book authors, is a co-founder of 826 Digital — a site completely dedicated to helping kids grades 1-12 learn to be better writers. This site is amazing, parents. It has lessons from incredible writers like Spike Jonze and Lisa Ko, among others. There are full lesson plans, which are 100% print-and-go.
There are seriously cool projects here, like a personal narrative project inspired by Frankenstein. It's very creative, all free, and now they have their #agoodtimetowrite Remote Learning Kit available for parents to kick-start their kids' writing assignments for the year.