For over a decade now (whoa) we've been sharing the best Black Friday tips to help you find the best deals with the least hassle. Now that Black Friday has turned into "Black Friday through Cyber Monday," which turned into an entire month of Black Friday deals, which has turned into "supply chain issues, shop early!" I wanted to put my top Black Friday shopping tips all together in one place for you.
These can really help you save money, save time, save headaches, and make the most of the huge deals and discounts we could all use this holiday season.
And… to avoid the deals that really aren't deals at all.
Read on.
This post contains affiliate links and some purchases may generate a small commission that helps support our team at no additional cost to you.
Our Top Black Friday Week Tips and Tricks
1. Stay home, shop online
We get allll the PR pitches, and let me assure you, while there are some stores with their "doorbuster" deals for in-person shopping on Black Friday, there aren't many and they are pretty specific.
It's in most brick-and-mortar retailers' best interests to keep overhead down and push deals online — that includes Best Buy, Target , Kohl's, Sephora, JC Penney. Plus, when you shop online you save on parking, snacks, and impulse purchases.
Unless it's a big fun tradition for you to brave the crowds on Black Friday (especially these days), skip the hassle,  the lines, the Extreme Parking Space Ninja Combat. Just stay home and shop in PJs with your (more affordable) homemade coffee or hot cocoa in hand and enjoy your Thanksgiving leftovers.
2. Know who offers the best deals what, and and when
I'm going to keep this short because this is a whole article in itself.
Amazon has already started their Early Black Friday Deals — did you see my favorite gifts from Oprah's Favorite Things list on Amazon? Lots of those are discounted this week. It's also the place to find discounts on Instant Pot appliances, and of course all things Amazon like Amazon Echo, Kindle, and Fire Stick or Fire TV.
Target is a smart shop for early Black Friday deals on games, electronics (Apple AirPods Pro 24% off right now) and lots of gifts for the kids — I find deals on board games, toys, bikes and sporting equipment to be terrific at Target. Best Buy is also solid for electronics, obviously — and I find they're highly competitive with Amazon lately.
If you have department store tastes, Nordstrom is adding new deals daily on all kinds of gifts we love. Hanky Panky thongs just dropped (ha, get it?) to 40% off while I was writing this.
Macy's, on the other hand, has "early access" deals right now through Tuesday, then the Early Black Friday deals begin.
Etsy sellers also have started early Black Friday deals up to 60% off worth checking out. You may find something you love that supports a smaller shop, and shopping early really helps them too.
Speaking of which, keep in mind that lot of small businesses however save their deals until Black Friday proper — we always list as many as we can on Cool Mom Picks each year — so if you like to shop small, that might be where to look.
And of course, you don't just have to shop for holiday gifts. Black Friday week is a good time to stock up on household items, vitamins and supplements — why not pay less for something you would have bought in a week anyway.
3. Don't buy a single thing without searching for a coupon first.
Even if the deals you see online look as amazing as they get, there may be additional coupons floating around the web on sites like Retail Me Not. We always recommend you look for coupons before clicking "check out" — and that goes for Black Friday too, when the adrenaline is high and you might forget.
4. Install deal-saving browser extensions, stat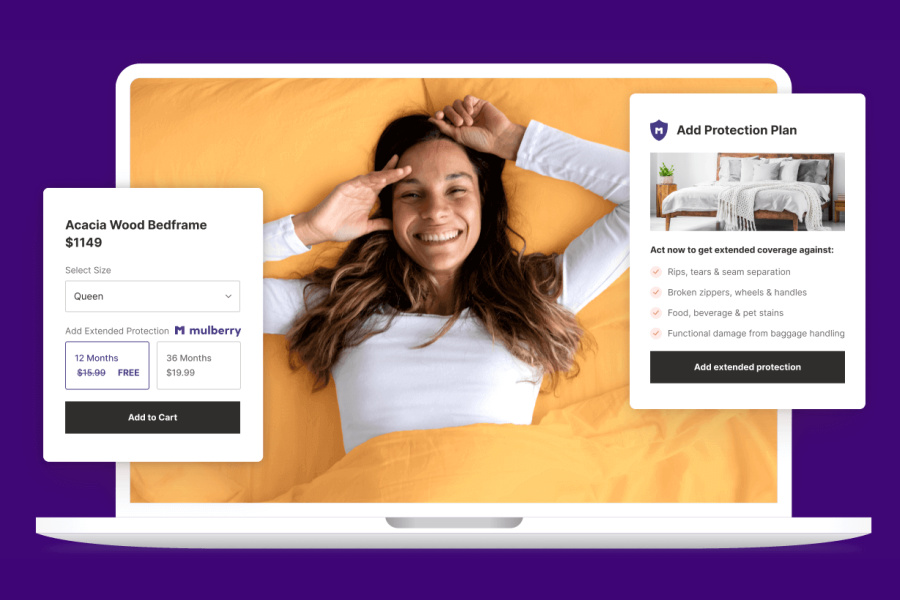 Want to skip the hunt for coupons? These 4 Google Chrome extensions automatically help you save money when you shop online, on Black Friday and beyond.
My favorite for a long time is Honey Extension (that post is from 2012!), and Kristen has loved Rakuten since back when it was eBates — they get you discounts and money back without doing a single thing. I really like that Honey shows me whether anything in my cart is the best price — even across Amazon.
We'd also add Mulberry (above, a recent sponsor)  to the list to help you save a lot, since it helps you add free product warranties to big purchases, and provides free coverage against damage like drops, spills and tears. Yes, even for those devices your kids are included to uh, drop, spill and tear.
5. Look at shops you don't normally frequent
You may be more of a Bloomingdale's than a Macy's shopper, for example, but we find every year that Macy's has extraordinary discounts for Black Friday and the whole holiday season. JCPenney may not be your go-to toy retailer, but you can find excellent deals there on more mainstream items like Disney dolls.
A WalletHub survey found that other shops with very high discounts right now also include Kohl's and Office Depot (Office Max).
6. Shop through the store's own app
You may find additional savings and special offers just for shopping via a retailer's own app, including Nordstrom, H&M (above), Target.  Hey, there's value in them tracking your purchasing habits, so they might as well give back to you in the process, right?
If you see a prompt like "shop through the app today to earn _____" then just go ahead and download it.
Related: 9 of our best tips for saving money when you shop online
7. Yes, you want to join that loyalty program!
I love getting my Nordstrom Bucks notifications, my Sephora VIB savings, and my double Starbucks Gold Stars, which lead to a lot of free delicious lattes for me. There's really no downside in joining a loyalty program, whether it's an airline, a cruise line, or a retailer you may only shop at once, so do it.
8. Take advantage of all the freebies. Or, most of them.
Some shops offer gift cards with a certain purchase price — or a gift with purchase, double loyalty points, you name it. Go for it. All of it. Take that $15 in Kohl's Cash for every $50 spent starting right now — then remember to use it next week.
On the other hand definitely don't add more items you don't need to your cart just to get that free shipping or the gift with purchase. Do you really need that sample size mascara that much? Maybe not.
Don't spend beyond your budget is what I'm saying. Even though shops make it very appealing to do so.
9. Be sure that what seems like a discount really is a discount.
The biggest trick the devil ever played is convincing you that $99.99 TODAY ONLY is actually some kind of Black Friday discount. (Okay, that's not how the saying goes but you get me.) Just because a price is in big bold letters doesn't mean it's a bargain — or discounted at all.
Take a moment to check what the MSRP on a product is — and whether that's the actual retail price at other shops. They tend to price match each other, and you'll know quickly if they're all $99.99.
(I love Williams-Sonoma, but man, do they inflate their "regularly…" prices beyond what they actually sell items for to make the discount seem bigger.)
10. Read the fine print for both products…and shipping.
That Nintendo Switch MarioKart 8 Bundle at Target with a free 3-month membership is definitely a good deal at $299. I'm seeing a the same thing for $599 on Amazon and it's a pre-owned refurb. Whoa! But look closer…and the Amazon price is for a 128GB storage memory, vs the 32GB on Target.
Is that worth it to you? Well considering you can add a compatible SanDisk 128GB memory card for just $19.99 I'd say yes! But it helps to know what you're buying so you're not disappointed.
(Also I just may have saved you nearly $300. You're welcome.)
Also, double-check what's in-stock as well as shipping dates to be sure you'll get everything in time for the holidays! If you're looking for a new winter coat for yourself at 54% off, have at it. If you want to be sure to get that toy in time for Hanukkah, or those table linens for Christmas dinner, just be sure that the shipping is guaranteed.
11. Consider ordering online for in-store pickup
With shipping the way it is these days, it's not a bad idea to shop online, then head to your local shop to pick up the item at your convenience. On a not-so-busy day. Besides, if you hate it or it's not what you expect, you can just exchange or return on the spot.
12. Double check your credit cards for additional deals and discounts you can activate.
So many credit cards are packed with discounts and money-saving offers from partners these days, some of which just need to be activated. Then, the discount will be applied automatically.
Amex is particularly good about this — especially when you shop locally and support small businesses, on Small Business Saturday and beyond. But it's just small businesses; I just checked my own card (above) and look at all those great deals that might be for places you shop! You know how much we love Quip, right?
(PS while I mentioned staying home on Black Friday, you may want to take a short trip to your own local shops to help them compete with the big guys. Sometimes I'm happy spending a wee bit more to keep my local shops going. Plus, lovely gift wrap!)
13. Use Black Friday discounts to give back, too.
One of my favorite tips comes from our own team member Elissa, who tells me "we donate the small appliances and pillows that we get on sale while shopping to local organizations that help needy families and shelters."
Wonderful.