Next up in our Holiday Tech Gift guide series, we've put together some awesome gifts for the fitness fans in your life: The very coolest of the cool fitness tech gadgets to help someone achieve those lofty goals — even if the first goal is just to get started. Whether you're shopping for a runner, a biker, a yoga fan, or a couch potato (though not for much longer), here are our top picks for fitness tech gifts that will be favorites long after the holidays.
And we're so pleased to present our 2014 Tech Gift Guide on behalf of our sponsor, Sharper Image, who knows a little something about cool tech gifts of all kinds. Naturally we had to include a couple awesome fitness tech gifts from their own shop, plus you'll find tons of other outdoorsy tech items to choose from too.
And hey, it wouldn't be a Cool Mom Tech guide without an awesome giveaway, so we've got one for you. Including a brand new iPad Air 2! Scroll down for the details (20 chances to win!) and happy shopping.
Tech gifts for runners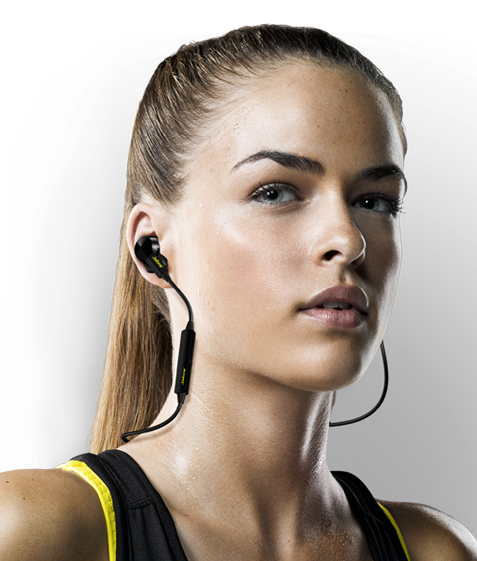 Jabra Sport Pulse Wireless Earbuds, with integrated heart rate monitor ($199.99, Amazon)
You read that right: these wireless earbuds sense and monitor heart rate, no chest strap required. They charge up quickly and stay comfortably in place while running. Plus the free Jabra app for iOS and Android includes audio coaching and post-workout stats. Heart rate training just got a lot easier and more comfortable.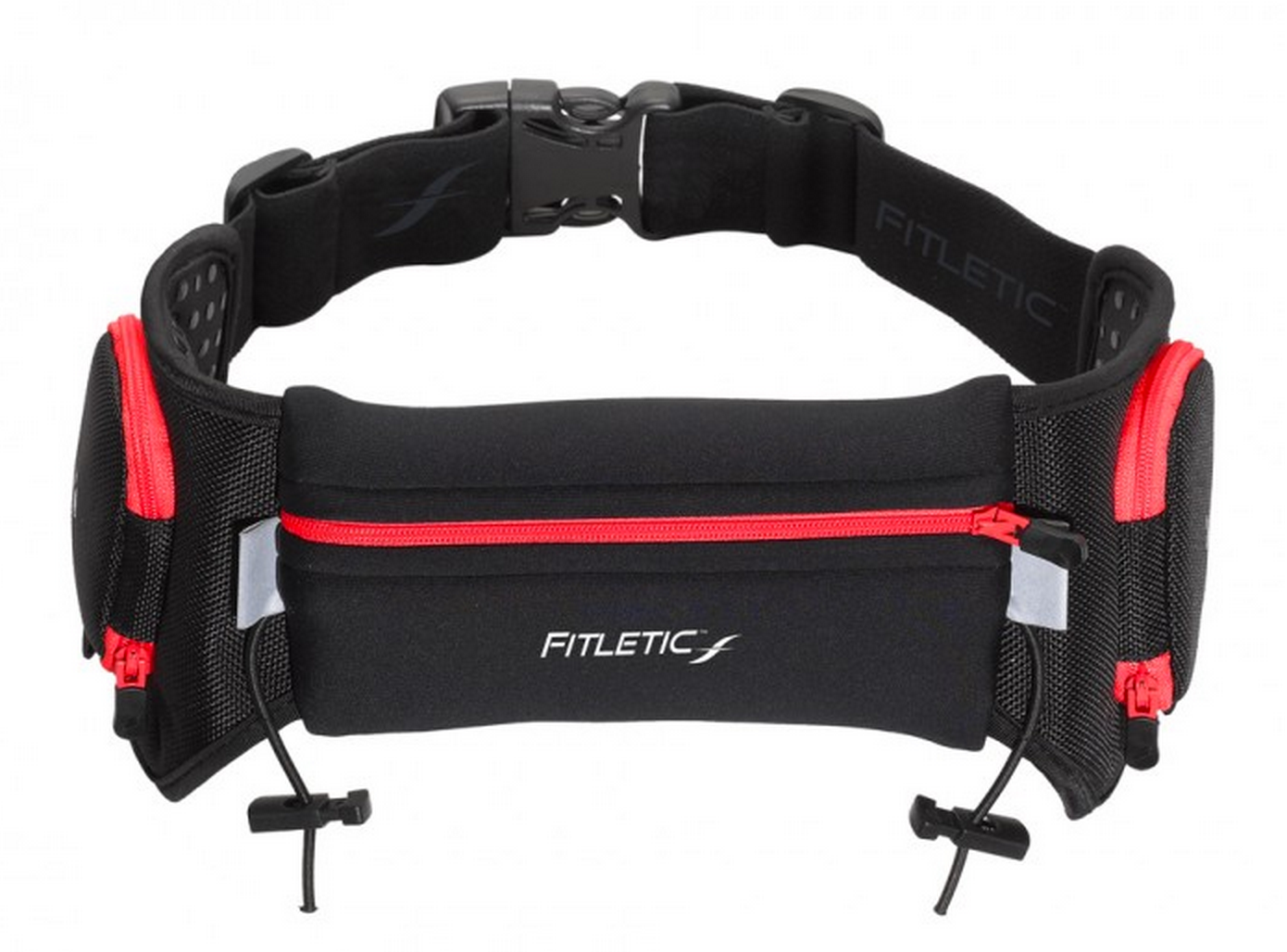 Fitletic Quench Retractable Hydration Belt ($48.95, Amazon)
Fitletic belts are a big favorite of ours, and this particular running belt can carry just about everything a runner could need — or it can carry almost nothing at all. The versatility is what makes this belt one of our top picks for casual 5K runners all the way up to ultra-marathoners.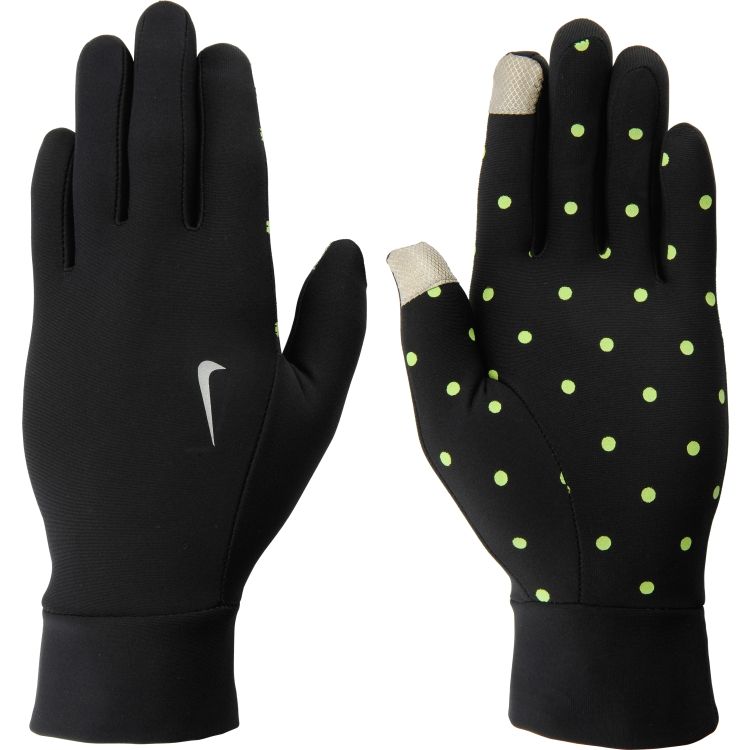 Nike Thermal Tech Run Gloves for Women ($21.99 on sale, Dick's Sporting Goods)
Don't let chilly weather relegate a runner you love to the human hamster wheel. Stay toasty and in touch on outdoor runs with these thermal gloves that are smartphone compatible too. Hint: If you want plain black gloves, grab a pair of the men's in a smaller size. They're a bit cheaper too.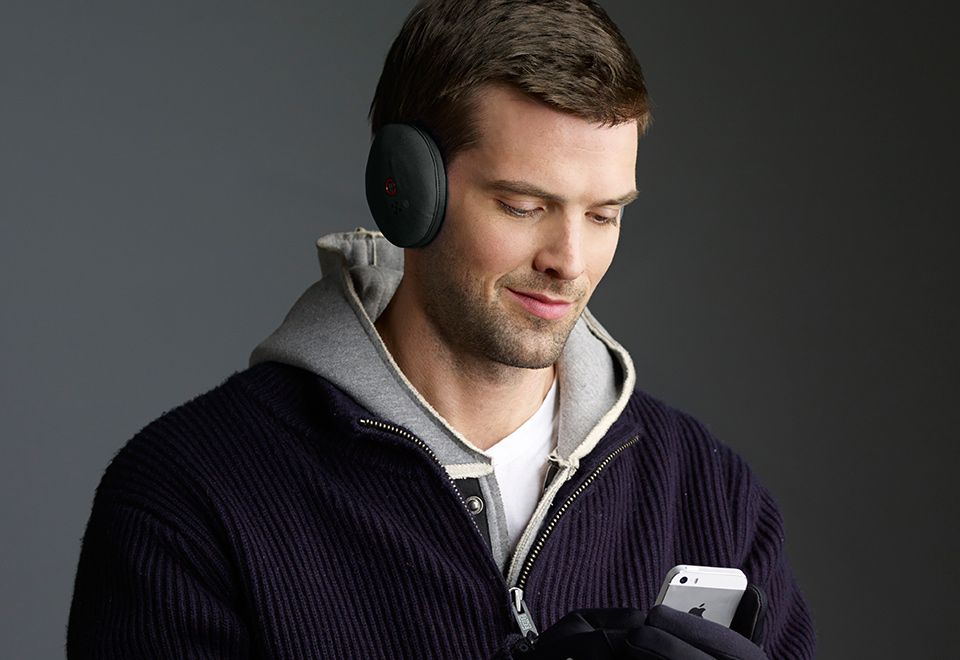 Bluetooth Earmuffs with Voice Command ($69.99, Sharper Image)
Keep those ears warm when out for mid-winter runs without muffling your playlist or stringing a headphone cord down through all those layers of clothing. These very clever fleece-lined earmuffs make a super gift. They fit snugly and pair easily with any Bluetooth smartphone. Plus they connect via voice to Siri or Google Now — especially helpful for finding a hot chocolate pit stop. (See how we think?)
Tech gifts for swimmers
Finis Tempo Trainer Pro ($35.45, Amazon)
Swimmers can rev up their swim pace with this smart gadget that acts like a metronome for your stroke. Set the pace, pop it under your cap, and time your strokes to coincide with the beep. So simple, but so effective.
Moov fitness tracker ($79.95 at Moov; limited quantities available)
There are so many awesome fitness trackers we've covered that all make great gifts,  but we love the brand new Moov because it actually uses artificial intelligence and super high-tech sensors to gather data on your workout and compile feedback via the free Moov apps. While the run/walk and cardio boxing apps are cool, it's the swim app that really knocks our goggles off. (Cyclists, stay tuned. Your Moov app is coming soon.)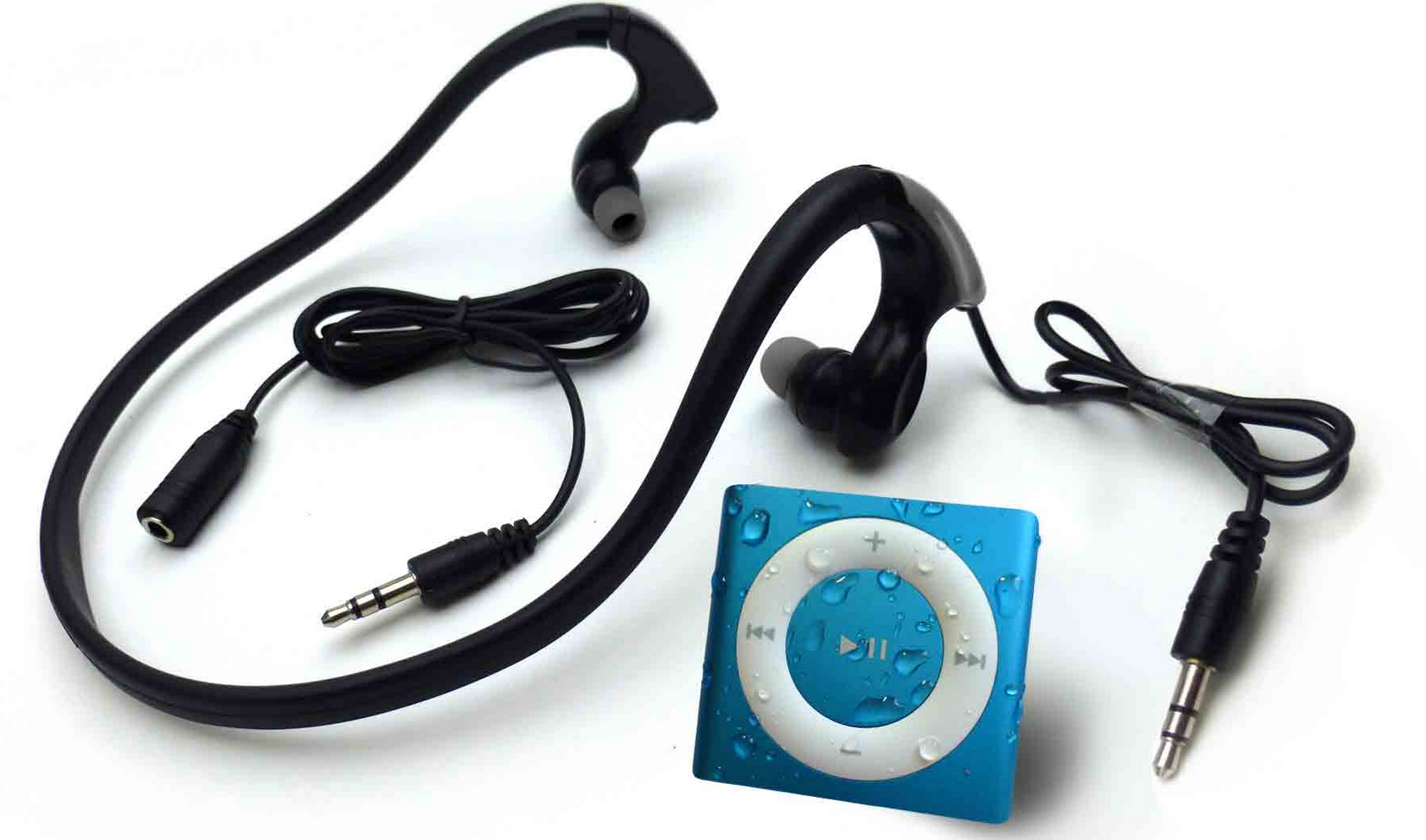 Waterproof iPod Shuffle HydroHarmony Bundle ($139.99, Underwater Audio)
While some of us love the sensory deprivation of swimming — let's be honest, you can't hear children bickering when your head is submerged — others miss the motivation provided by an upbeat playlist. This fully waterproofed iPod Shuffle and headphone set makes it super easy and safe to bring your tunes into the pool so the meters fly by.
Tech gifts for cyclists
Rechargeable LED Bike Light ($99.99 on sale, Sharper Image)
Bike safety doesn't stop when you put on your helmet. Mount this small but mighty bike light on your handlebars to help make sure you can see and be seen. It only weighs a pound, and the LED bulb is good for 50,000 hours — enough training time to get you to the Tour.
PowerCal Power Meter and Heart Rate Monitor ($119.99, Amazon)
For cyclists who want to take their bike training up a notch, but don't have the budget for an actual power meter, the PowerCal could be a really smart compromise. It's a chest strap that looks like an old school heart rate monitor, but it uses algorithms based on years of data from thousands of athletes to correlate heart rate with power output. And if all of this sounds like gibberish to non-cyclists, not to worry. Your favorite cyclist on Santas list will totally geek out over it.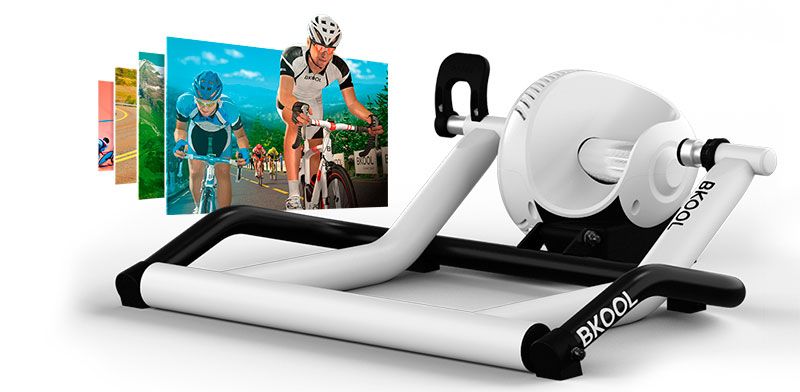 BKOOL Bike Trainer + Simulator ($499.99, Amazon)
Indoor cycling can be gloomy, but not with this amazing setup. Yes it's a splurge, although the price point is surprisingly accessible compared to similar trainers, and the BKOOL offers incredibly cool features. Like virtual rides anywhere in the world that make you feel like you're on that route, whether your own neighborhood or Stage 17 of the Tour de France. We're crushing so hard on this gadget that it might earn a permanent spot in front of our own TVs.
Tech gifts for yoginis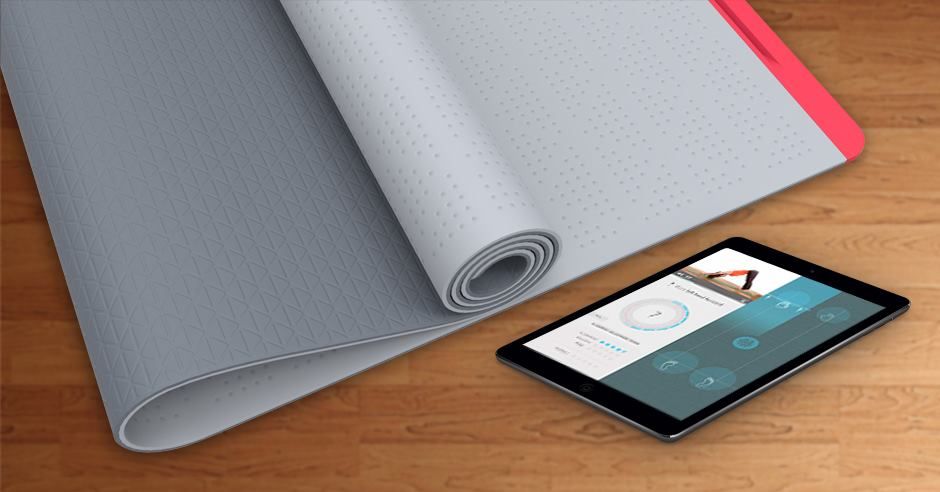 SmartMat intelligent yoga mat ($297, SmartMat)
I've taken some awesome yoga classes with super attentive instructors, but it's still tough to know whether you're in the right position, aligned and balanced properly. It looks like a regular yoga mat, but SmartMat is filled with sensors that recognize dozens of the most popular poses. It checks balance and alignment, offers corrections, and analyzes how well you've performed the pose. Unfortunately these mats aren't scheduled to deliver until July 2015, but we bet any dedicated yogini would think SmartMat was worth the wait.
Yoga Download Instructional Videos ($10/month and up, Yoga Download)
Yoga is a wonderfully individual and non-competitive practice, but sometimes we'd rather explore a new style without the pressure of a new studio filled with strangers who all seem to know what they're doing. Yoga Download is a smart, affordable resource that offers instructional videos from certified teachers, so that you can practice at your convenience. Purchase individual classes to stream via the web or Yoga Download iOS + Android apps, or get a monthly or yearly subscription for all the streaming your chakras can handle.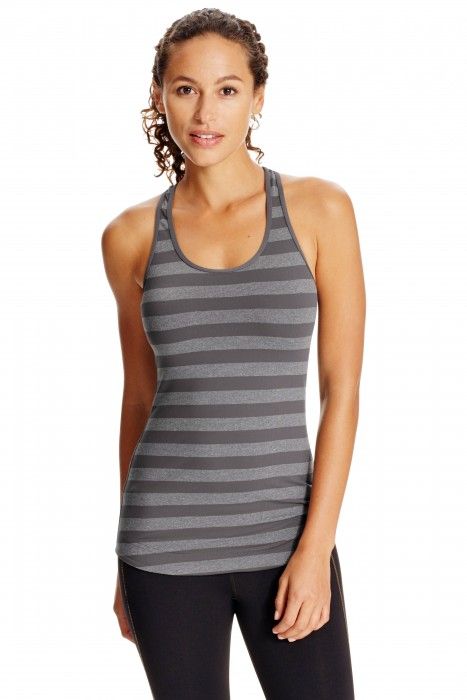 Yoga Smoga athletic wear ($ varies, Yoga Smoga)
With the surging popularity of yoga has come a wide variety of clothing choices, but Yoga Smoga really is different. All of their clothing is manufactured in the US, with great concern for environmental impact, fair wages and benefits for workers. We also happen to love the accurate images on their website–no Photoshop! Plus their athletic wear is comfortable, flattering, and washes and wears well — like the stripey racerback tank ($48, above) and the gorgeous Brooklyn Jacket ($128) — whether you're doing an inversion in class or running to the store. They make stylish, smart athletic clothes for men, too.
Tech gifts for aspiring athletes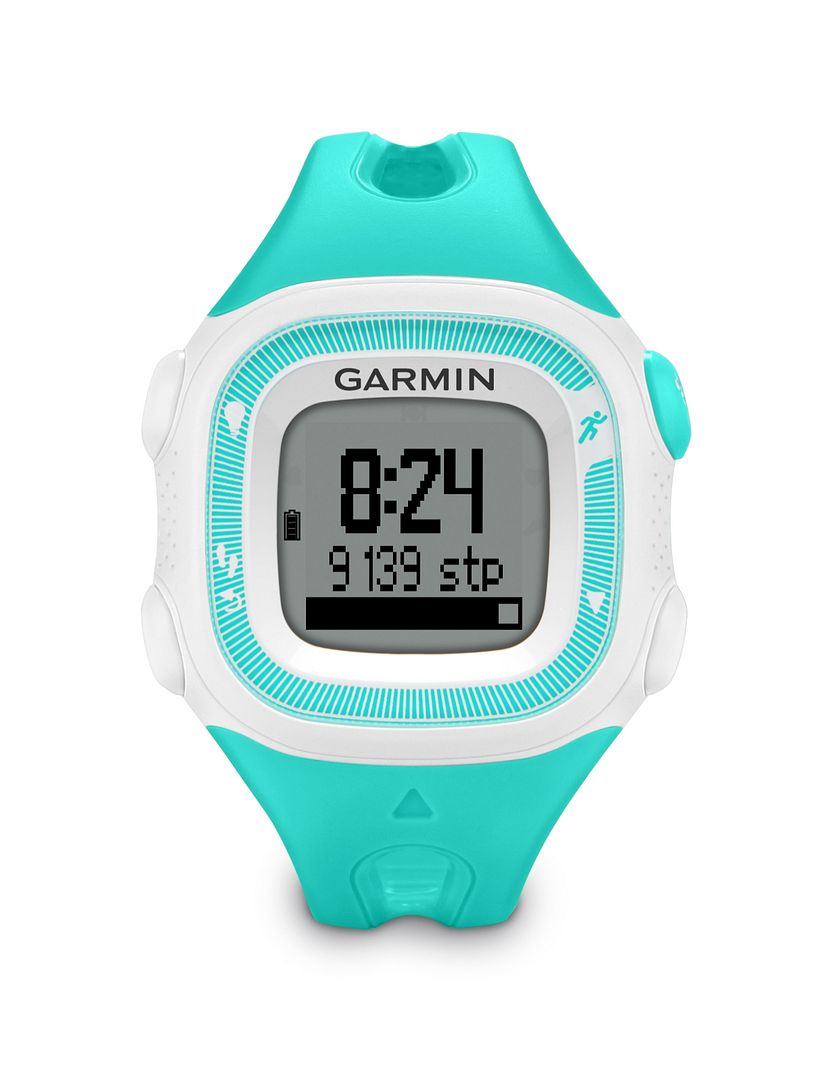 Garmin Forerunner 15 ($139.99, Amazon)
We've seen a lot of fitness trackers that we've loved, but this combination step tracker + GPS sport watch offers the greatest versatility. Wear it all the time to track steps, and it will nudge the user to get up and move when you've been idle too long. Then activate the GPS for a walk, run, or bike ride outdoors to track pace, distance covered, and calories burned. Pair it with Garmin Express or another app like MapMyRun or Nike+ to see improvement over time.
Goji Play wireless game controllers ($99.99, Amazon)
For those who would rather start in the gym with cardio machines like the stair climber, elliptical, or stationary bike, Goji Play can make working out seem like a lot more fun. Download free Goji Play games onto an iOS device, connect the wireless controllers and attach them to the machine, and clip on the activity sensor. Then watch time fly as you work out while playing games. Climbing a hundred virtual flights of stairs has never been so fun.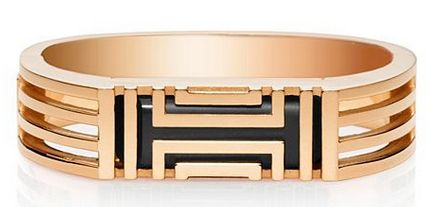 Tory Burch for Fitbit in Rose Gold ($195, Tory Burch)
Working out isn't glamorous, especially when you're giving it your all. But the gorgeous Tory Burch accessories for Fitbit can help anyone feel more fabulous whatever outfit it's complimenting. Plus, it's so fashionable, it feels less like a nudge–something kind of important if you're looking for a cool fitness tech gift for someone else.
Or if you'd like another pretty option at a lower price point, check out the Griffin ribbon wristbands we gushed about earlier this year. Too bad those don't come in rose gold, but they're still a fun way to dress up a fitness band.
EXTRA COOL: WIN IT!
A brand new 16GB iPad Air 2 in your color choice from Cool Mom Tech |  Polaroid Digital Pocket Camera from Sharper Image | WowWee MIP Autonomous Robot from Sharper Image | Beats Solo 2 On-Ear Headphones from Sharper Image
We're so excited to have put together one amazing $1,000 tech giveaway in part from our sponsor Sharper Image, featuring some of our very favorite tech gifts for everyone in the family. And there are four chances for you to win on each of five posts!
To enter:
1. Like Cool Mom Picks on Facebook and share this post on your Facebook wall. Then email a link to your Facebook update to us at contests@coolmompicks.com with TECH GIFT GUIDE in the subject for it to qualify.
-FOR EXTRA ENTRIES –
2. Follow Cool Mom Tech on Twitter and share this post from our Holiday Tech Gift Guide on your Twitter feed, being sure to tag @coolmomtech and use #cmtholiday in your tweet. Feel free to tweet something fun like I love the @coolmomtech holiday giveaway because… ooooh gadgets http://bit.ly/1yhFvg8 #cmtholiday.
Remember to add a link, of course! But what you tweet is up to you.
3. Follow Cool Mom Picks on Instagram and share your favorite photo from our gift guide on your feed, being sure include @coolmompicks and the hashtag #cmtholiday in the caption. Hey, we'll even regram some of our favorites.
4. Follow Cool Mom Tech on Pinterest and pin your favorite photo from our gift guide on your feed, being sure include @coolmomtech and the hashtag #cmtholiday in the pin. We can't wait to see what you love!
5. Repeat for all five of our 2014 Holiday Tech Gifts posts for a total of 20 possible entries.
The Nitty Gritty:
You may enter up to four times total per Holiday Tech Gift Guide post, once per social media platform mentioned here. There are a total of five posts. One winner will be drawn at random on or around January 1, 2015. You must be a legal resident of the US, 18+. Contest ends 11:59pm EST on 12/31/14. Void where prohibited. Any taxes on prizes are the sole responsibility of the winner. Items subject to availability which means you might not get your first choice of color/style but we'll do our best. Please follow the contest rules or you will be disqualified and we will feel super bad for you. Be nice to strangers. Clean your smartphone. Don't drink spiked eggnog then tweet.
Thanks to Sharper Image for sponsoring this year's holiday tech gift guide. All picks have been determined by our editorial staff; there is no compensation in exchange for recommendations. Some picks may contain affiliate program links including Amazon and Reward Style.

And for more cool tech gifts for everyone on your list at any budget, make sure to check out our 2015 Tech Gift Guide.