This nice fall weather is making me want to take our entertaining outside, so the kids can run around and play while the parents can sit on the porch with a mug of hot cider (or something stronger) and chat. But since it's kind of sad to have the background music faintly drifting in from across the house — or worse, playing on our cell phones — it feels like the new must-have tech gadget in any home these days is some kind of portable Bluetooth speaker. Lately I've been using the SoundBlaster Roar 2 which offers  huge sound, despite its small, portable size. Party saved.
The SoundBlaster Roar 2 streams your audio wirelessly from your phone or tablet (both Android and iOS, yay!) and even TV, provided it has Bluetooth connectivity.
Now at $169 at our affiliate Amazon, it's no bargain speaker like the very affordable Anker MP 141. It's more comparable to the JBL Charge 2+ or even the Jawbone Big Jambox at the current sale prices. However it does offer a ton of really impressive features I like that make it worth a look.
Starting with, well, looks. The Roar 2 has got a super sleek design and a black or white body that makes it a lot more sophisticated than some of the candy-colored speakers out there that seem more designed for the younguns.
As for the sound, there's a lot of it from such a compact speaker, thanks to 5 drivers and a subwoofer, for really full bass. However it's not just for music. You can connect the SoundBlaster Roar to your PS4, perfect for teens who want big, big sound when their friends are over to play Star Wars Battlefront this winter. (Great Christmas present, hint hint.) And since a lot of people use their consoles to stream movie and video, this could be an affordable way to amp up your sound without investing in a Bluetooth TV or a bigger set-up like a Sonos PLAYBAR.
Not that it's anywhere near a PLAYBAR; but it is a nice, inexpensive workaround.
The SoundBlaster Roar 2 also works as a speakerphone for hands-free conversations while you're cooking dinner. And you can even turn the speaker into an instant MP3 player with the MicroSD port on the back.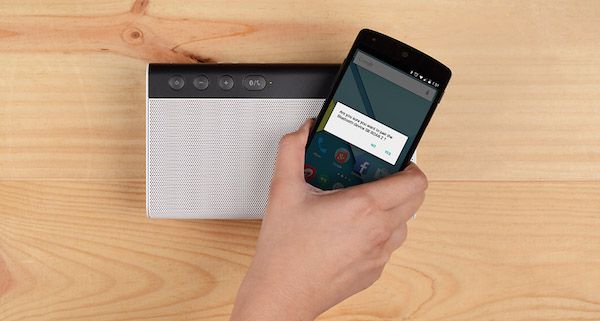 Essentially it can play audio files from the drive instead of streaming from your phone, which is nice, because it can be a bit annoying when a call comes in and you have to fumble with your phone to toggle off Bluetooth so the whole family doesn't hear your conversation.
You can also record audio to the microSD drive by pressing the record button on the back of the device. I'm not sure I see myself using this very often–I'd probably just use my phone instead and get video too while I'm at it,  but it's worth noting.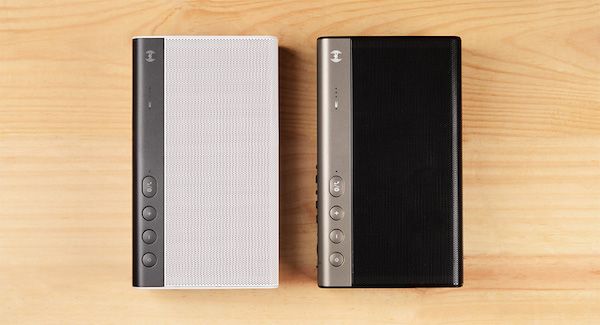 In all, I think this is a pretty amazing little speaker. The 8-hour battery life should last you through a dinner party or a  Game of Thrones catch-up marathon easily, and the compact size and 2.2-pound weight makes it truly portable. And since it's compatible with so many of the Bluetooth-connected devices I already own, that means I'll actually use it. A lot.
Because it's got great sound, great design, and great portability covered, I think this is a fantastic audio gift find under $200.
You can find the SoundBlaster Roar 2 by Creative at their website, your local electronics stores, or at our affiliate Amazon. Thanks to the company for sending CMT a unit to try out.