I'd been considering cutting the cable cord for about a year before I actually took the plunge. My kids and I rarely ever watch cable, and pretty much never use the landline (I don't think I ever actually learned that phone number!), so it didn't seem to make sense for me to continue paying those huge monthly bills.
So, when I moved into my new home six months ago, I decided to get rid of cable and telephone entirely, opting only for high-speed Internet.
Well, let's just say my kids and I have lived to tell about it — though I will admit that the transition wasn't as easy as I had thought it would be.
Since so many of you ask us here at Cool Mom Tech about cutting the cable cord (and pretty much every single friend who hears I've done it has a zillion questions) I figured I'd share my own experience. Hopefully, it will help you decide if it's the right choice for you.
Related: 4 best options for cutting the cable cord
I simplified my life.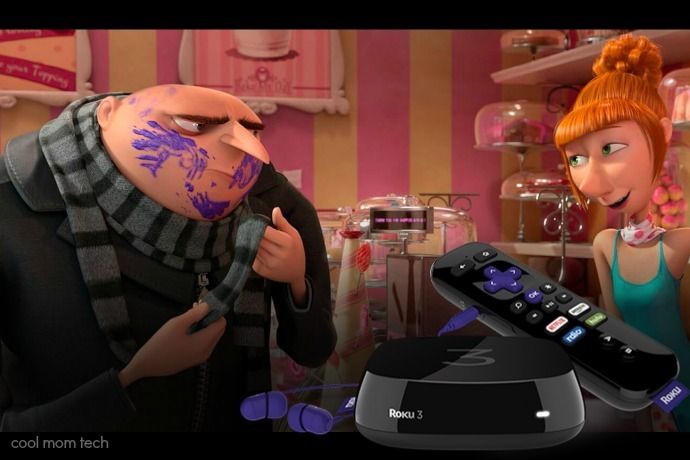 For me, ditching cable dropped me down to a television and a Roku 3. That's it. Ahhhhh.
No searching for the cable box remote, the TV remote, and the Wii game controllers (we used to use our Wii to stream Netflix). I don't even really use a dedicated audio speaker anymore, but rather play Pandora through my television.
Now, you could certainly cut cable and end up with the same amount of remotes and gadgets you had before if not more, but I still think that when you cut cable and use a streaming device instead, you will inevitably streamline (no pun intended) your set-ups, especially if you've got more than one TV in your home. That makes me very happy.
I really hate having to keep track of multiple remotes, as well as turn various gadgets on and off just to watch a TV show. And because there's only one gadget, that means only a couple of cords, too. All around it's just a much simpler set-up.
I missed cable. For a few seconds. 
Considering I get my news and other entertainment on the web or through streaming services, the only time I find myself missing cable is during live events like awards shows or debates. One of my favorite pastimes has always been snark-tweeting them; in fact, it was something I would look forward to doing. But now, I do what other people without cable do and follow along on using select feeds on Twitter and Facebook, and I realize that's suited me just fine. In fact these days, so many networks are live streaming events that I think we're going to be moving to a point where you'll be able to watch anything you want somewhere online.
My kids don't even really understand the difference between cable and the system we have now, except that they sometimes can't find a show that they like. However, they have adapted pretty quickly, learning that when they can't find one show, they can find a bazillion other ones (that's not even really an exaggeration) and personally, I haven't had an issue since.
Except… sports.
Related: Sling TV – Is this cable cutting alternative worth considering? 
I forgot that people like sports. 
My girls and I aren't big sports fans but my son is, and it didn't even occur to me that he might have a problem with our lack of cable until hockey season started. And then he was pretty bummed.
Thankfully, you can get all sorts of sports packages, like NHL Gamecenter Live, and they're still very reasonable compared to what you'd be paying for a full cable offering. I will say the home game blackouts are pretty frustrating, but there are a few techie workarounds for those situations.
So I will caution that if you do have a huge sports fan in the house, you'll definitely want to do your research before cutting the cable cord, because you may get to a point where all the different packages you'll want to purchase can get expensive. For us, it's just hockey. So far, that is.
I developed a bingewatching habit.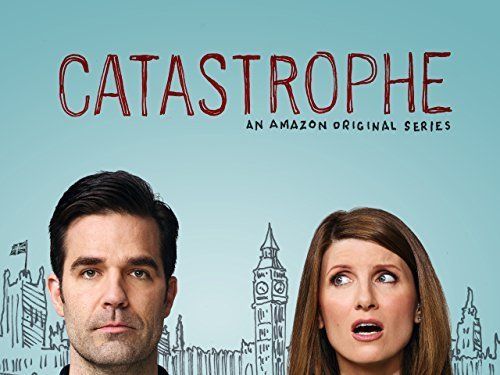 Now that I have access to all the Netflix and Amazon original shows (Ahhhh, Catastrophe!), not to mention tons and tons of movies and TV shows through Hulu and other Roku channels, I have developed a bit of a bingewatching habit. It's not like I didn't binge watch before I got rid of cable, but now, it's just so much easier to do. And yes, perhaps a bit excessive.
But when the next episode just automatically starts without you even having to do anything, and you know that you don't have to wait a whole week to see what happens next, it's incredibly hard to just watch one.
Instead of flipping through a bunch of not-so-great cable TV and moving on to something else, like a book, I'm now more likely to move on to my next TV series on my list (because wow, so many good ones!) rather than a book.
To be fair, I haven't been a voracious reader since having kids, just given my schedule and the fact that I'd pick up a book and it would immediately put me asleep — but I have to admit there's definitely been a shift in my free time habits since becoming an Internet-only household.
I saved money. A lot. 
Everyone is always extremely curious about how much money I'm saving, and I have to say, it's a fairly significant amount. I used to pay around $200 a month for a cable, Internet, and phone package, which dropped down to $50 a month for Internet only.
Of course, you need to add in the streaming device (a Roku 3 is $99.99), as well as the streaming services, which can add up a bit:
Hulu: $7.99/month
Netflix: $7.99/month
NHL Gamecenter: $169 for the season
Amazon Prime: $99/year (Though I was already a Prime member so this is not an additional expense for me.)
Total expenses per month now, including Internet = $100
As you can see, that's a $100 savings — or $1200 a year — which I have to say is pretty awesome. Then, just factor in the one-time purchase of a Roku, unless you're already streaming through a device you own like a PS4, Apple TV or Amazon Fire TV.
Bottom Line
Even though I discovered a couple of minor speed bumps along the way, I'm so glad I got rid of cable and really haven't felt like I'm missing out on anything at all. Of course, you know your own situation best, and certainly there are plenty of other cable cutting options to help you make it happen if my own setup doesn't sound like it's ideal for your family. But it's definitely something to consider if you like the idea of saving some money and simplifying your life a bit. Or hey, maybe a lot.
Thank you to Roku for sending CMT a Roku 3 for review consideration. We're all huge fans here!