The new iPhone 7 is here on September 16, which in our world means a new case, too. And no surprise, there are already tons of fantastic iPhone 7 cases that are ready to ship and protect your precious investment. Jet-black iPhone, hellooooo.
Of course, there's no perfect iPhone 7 case, because everyone needs something different, whether it's style, protection, a little bit of both (raises hand!), so we rounded up 22 of the coolest iPhone 7 cases for everyone. Yes, even you. And you.
Cool Mom Tech is a reward style affiliate
Related: 30 of the coolest iPhone 6 and 6S cases
An iPhone 7 case if protection is priority
Even though the iPhone 7 actually has a water resistant body, it can still be dropped, or smudged with a thousand tiny fingerprints. Plus, you still get access to all your ports, even though you won't need to worry about reaching the headphone jack anymore (RIP). So, here are some of our favorite protective iPhone 7 cases.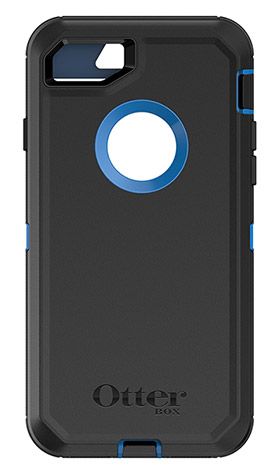 We've been longtime fans of Otterbox, and for good reason; they're made to keep your phone safe from all the elements (including kids). They're definitely on the heftier side though, but if you're rough on your phone, the bulk is a necessary trade for keeping your iPhone 7 safe. They've also got a battery charging case too, which will probably be launching for iPhone 7 soon. ($49.95+)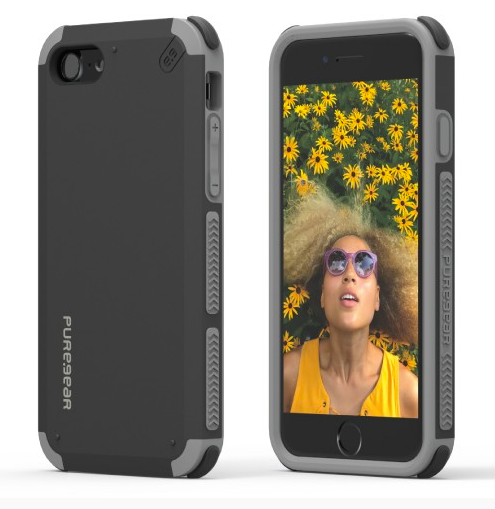 If you want to go little more streamlined with your iPhone 7 protection, check out the Dualtek Extreme Shock iPhone 7 case, which is military standard tested, and has special shock absorbing corners, which is where a phone will often hit the ground when its dropped. Smart. ($34.99)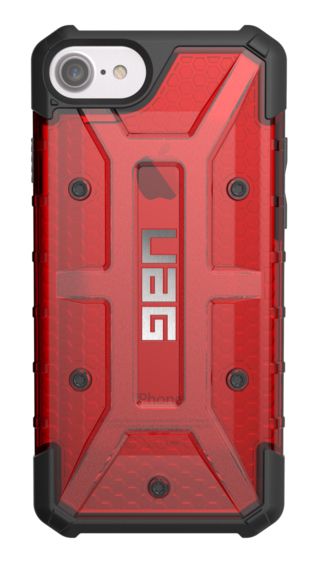 Urban Armor offers a series of protective cases, including the Plasma, which offers 3 layers of protection, with scratch resistant skid pads, and screen surround, a must if you've got slippery hands. ($39.95)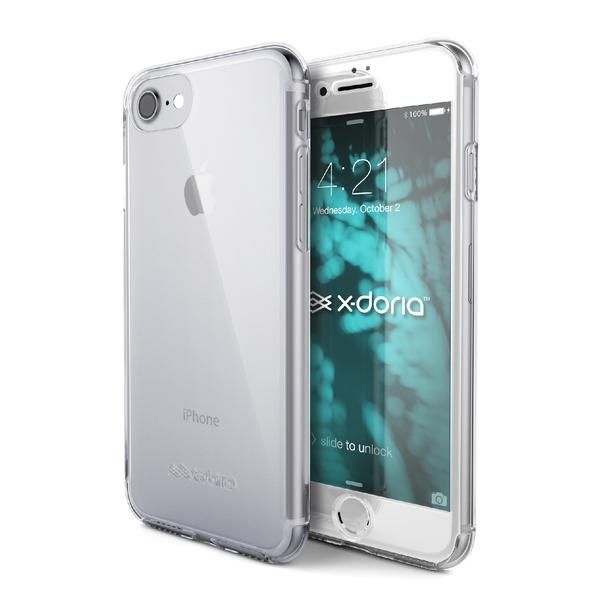 The x-doria Defense Glass 360 case covers your phone completely. Hence the name. The tempered glass protects your screen, and the bicarbonate back lets your fancy new iPhone 7 black peek through. ($29.99)
An iPhone 7 case if you're keeping it minimal
We know lots of folks just want a case to keep their iPhone 7 protected, but you know, without Fort Knox level protection or a Vogue-cover style statement. Plus, with that amazing new camera (drool), you want to be able to snap shots (and okay, let's be honest, selfies), with one hand. Here, a few simple, minimal cases that help will do just that, like the Apple silicone case (very top)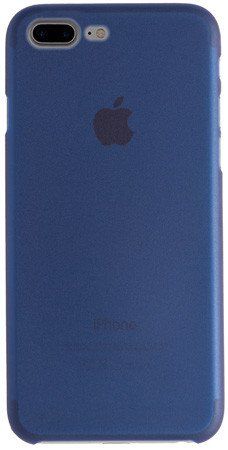 The Scarf iPhone 7 case from Totallee is super thin (0.02″, if you're counting), and just keeps it safe from scratches and everyday wear. Perfect if you just need a little something to help you grip your phone and keep it covered in your bag or pocket. ($19)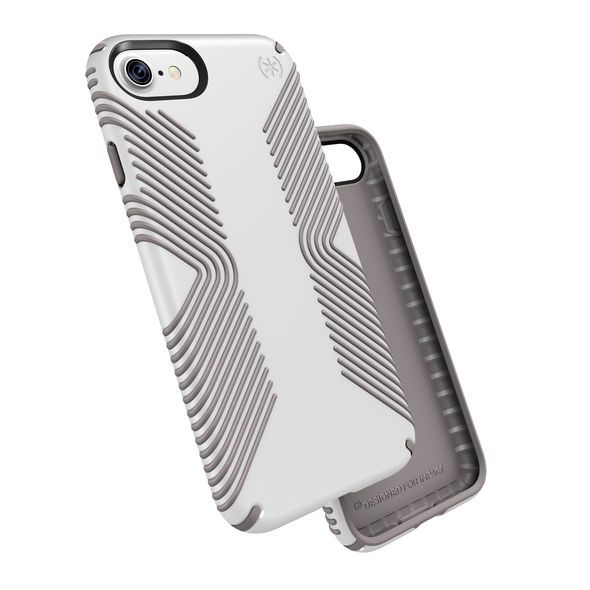 For a simple, yet protective iPhone 7 case, head over to Speck, where you'll find various colors and styles in their popular Presidio line. The silicone easily pops on your phone, making it easy to take on and off. And, if you want a little pop of color or pattern, their Inked model is for you. They've also got lots of great iPhone 6 cases if you're making a small upgrade from your iPhone 5. ($39.95)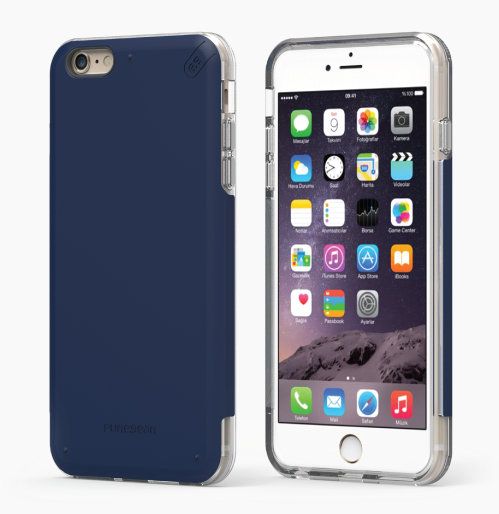 And Pure Gear has some pretty sleek, simple cases along with their extra protective models (at top). If you prefer bicarbonate over silicone, these Dualtek cases are an excellent option. ($39.99)
An iPhone 7 case if you're going for fun
We're all for having a little fun with your iPhone case, especially since they're always with you and you're pretty much always looking at it. We found no shortage of fun iPhone 7 cases at some of our favorite spots on the web. Good luck choosing just one.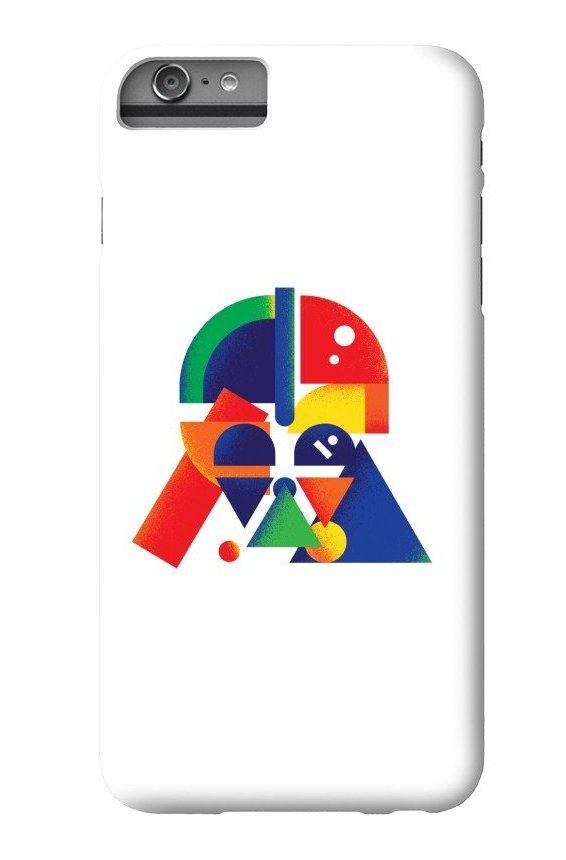 The iPhone 7 cases from Threadless will be shipping soon, and while they've got a ton to choose from, we're partial to this colorful Darth Vader case. This might be the first time Lord Vader was ever considered fun. ($22.95+)
Related: 18 seriously awesome unicorn cases for your tween, teen, or…you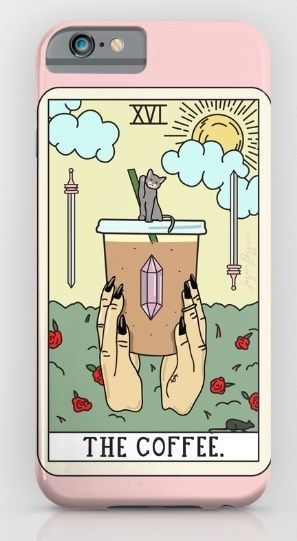 You can always trust Society6 to have the coolest  iPhone 7 cases, all of which are designed by indie artists. We're partial to the unicorn on a jetpack iPhone 7 case, and we're loving this series of Tarot reading iPhone 7 cases from SagePizza. ($35)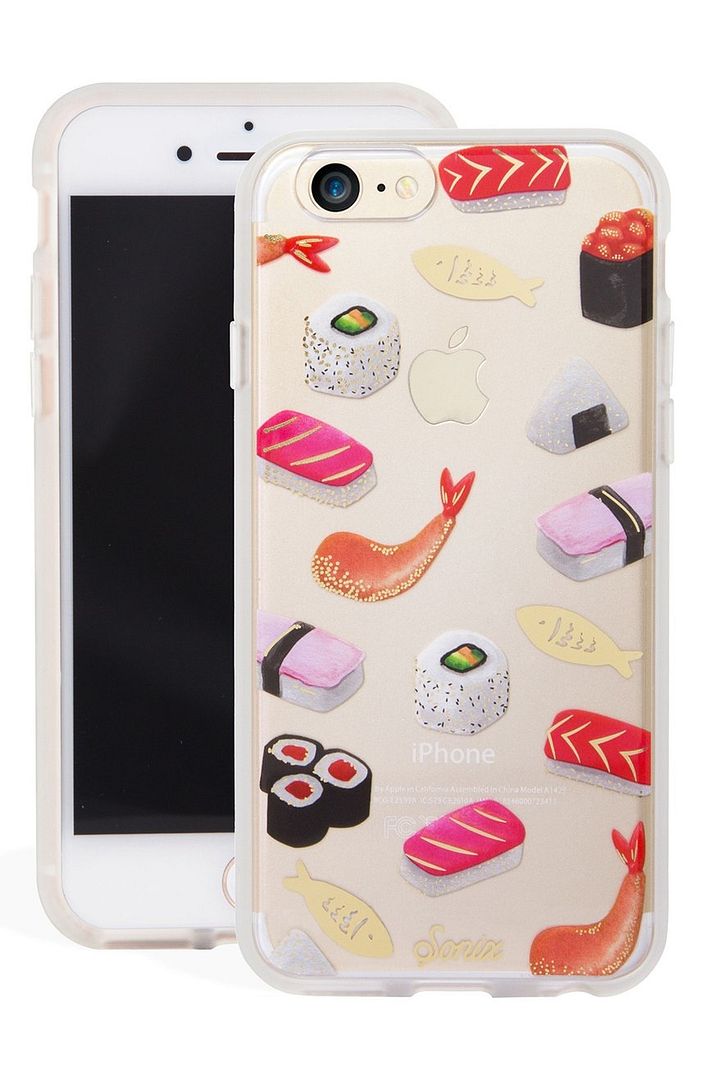 Our readers love Sonix cases, and we totally understand why. They're fun, stylish, and pretty affordable. We couldn't pass up this Sonix sushi iPhone 7 cases at Nordstrom. ($35)
An iPhone 7 case if you're keeping it professional
We get it. You need something you can take to work, maybe keep a few cards, and some cash inside it, and maybe not offend anyone with your choice of sports team on the back. Here are a few iPhone 7 cases if you want something that's perfect for heading to the office.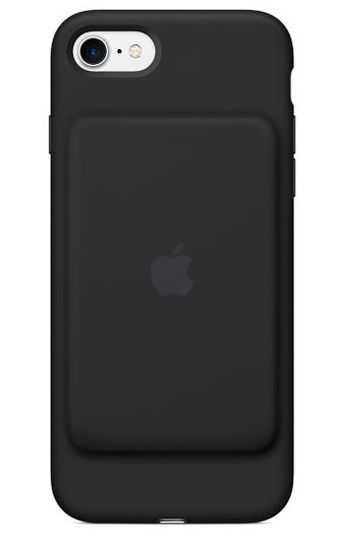 We're huge fans of the iPhone battery cases, so if you're needing your iPhone 7 to stay charged and don't want to worry about keeping yet another charging cable in your bag, the iPhone 7 battery case for you. Plus, if you're having battery issues with the new iOS 10 update (though we hear they're temporary), this will help. ($99)
Related: Personalized battery chargers that make amazing gifts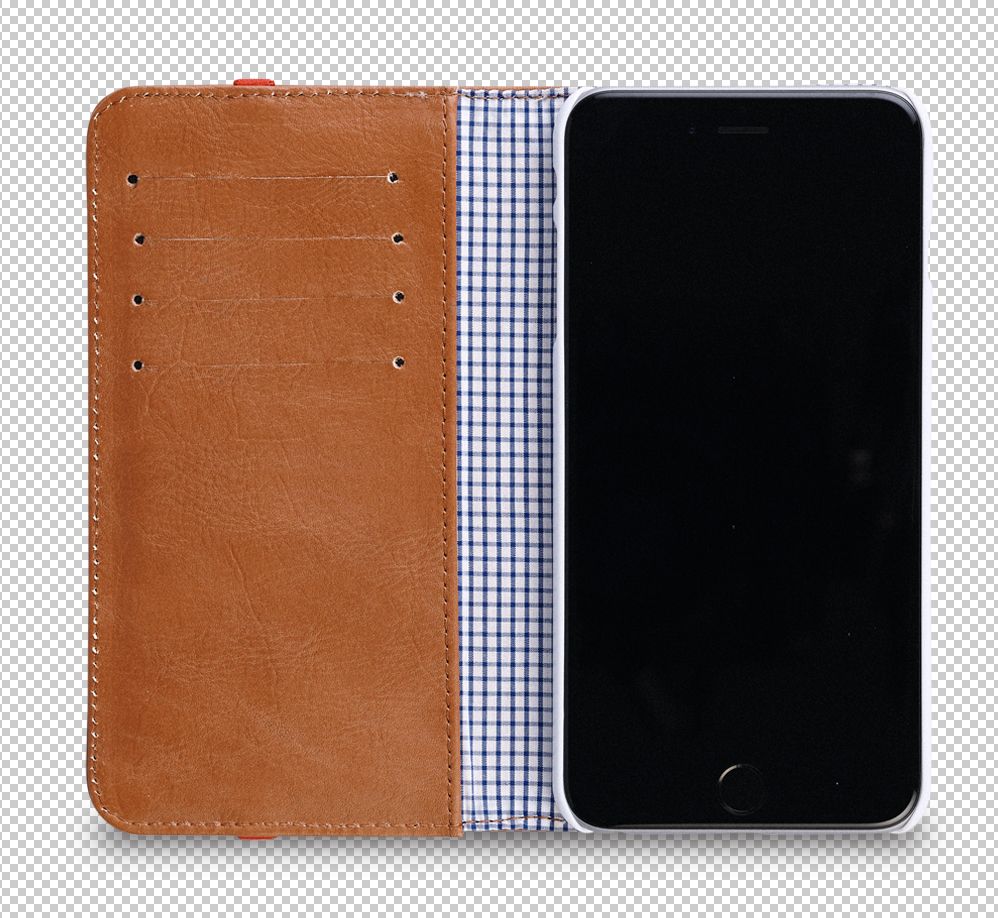 If you're going to go with a wallet case, the leather iPhone 7 cases at toffee should be at the top of your list. With spots for your credit cards, plus an elastic to keep it closed, it fits easily in a briefcase or blazer pocket, or swanky laptop bag, ladies. ($45.41+)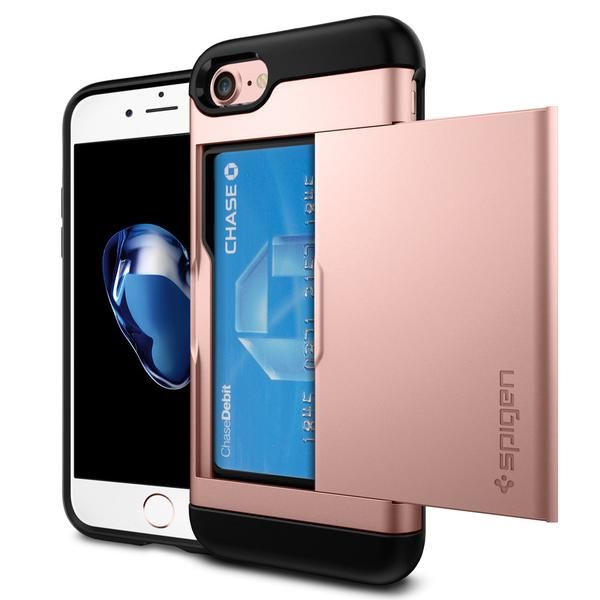 This Spigen wallet case is quite clever, allowing you to keep your cards and cash tucked away with a smart, sliding compartment. Also, it's rose gold, and we're suckers for rose gold. ($39.99)
An iPhone 7 case if you're all about style
If your iPhone 7 is all about making a style statement, then lucky you! There are a few stylish options you can order right now for when you get your new phone in your hands.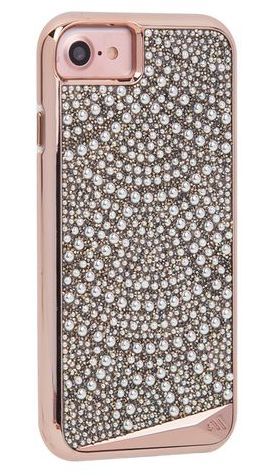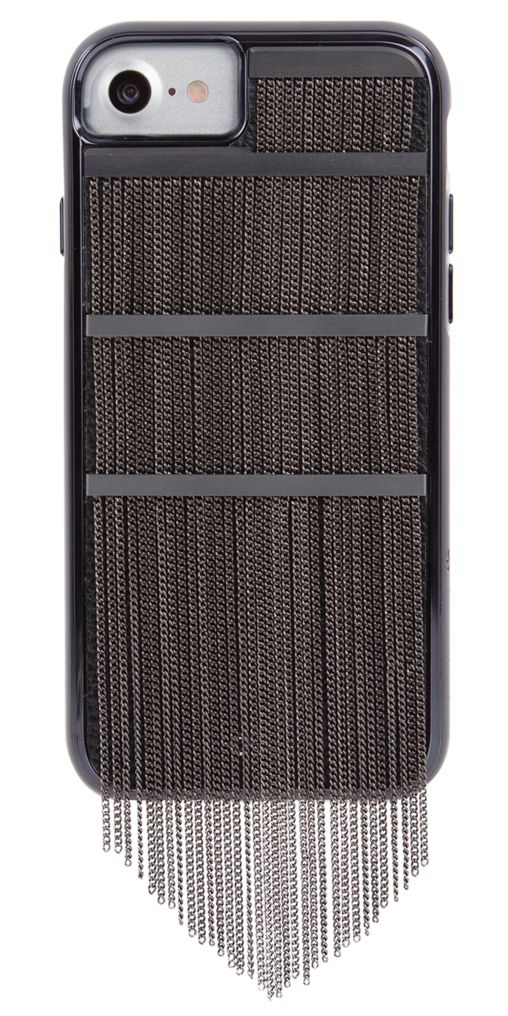 These iPhone 7 cases at Case-Mate look more like chic accessories than iPhone 7 cases. Aren't they gorgeous? Perhaps a little low on the practical scale, but high on fashion points for sure.  ($40+)
As big designers roll out their iPhone 7 cases (tap tap, Kate Spade), a great tip is to hop over to sites like Zazzle and Red Bubble to check out some of the cool indie designs. There are a lot to sift through, but wow, you can find some gems, like this case at Red Bubble, at a very affordable price. ($26.04)
Related:A stick-on leather smart phone pocket from Kate Spade
An iPhone 7 case if you're going for laughs
We're big fans of cases that make us, or the person who's looking at you with your head in your phone, laugh, and you'll find no shortage of silly, goofy, and downright funny iPhone 7 cases. Here are some that made us chuckle.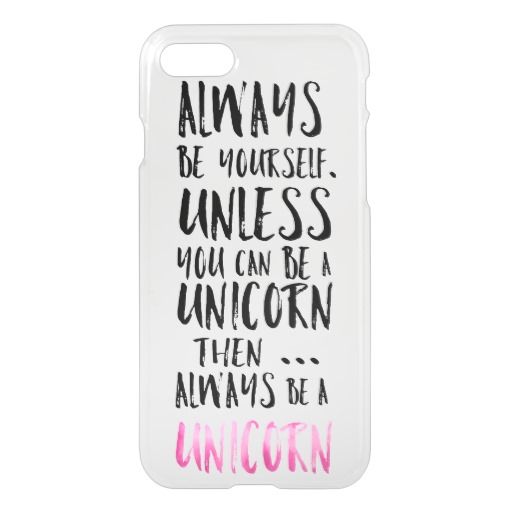 We figure, if you're going to have a motivational saying on your iPhone 7, it should be a funny one, like this one about unicorns from Zazzle. ($42.20)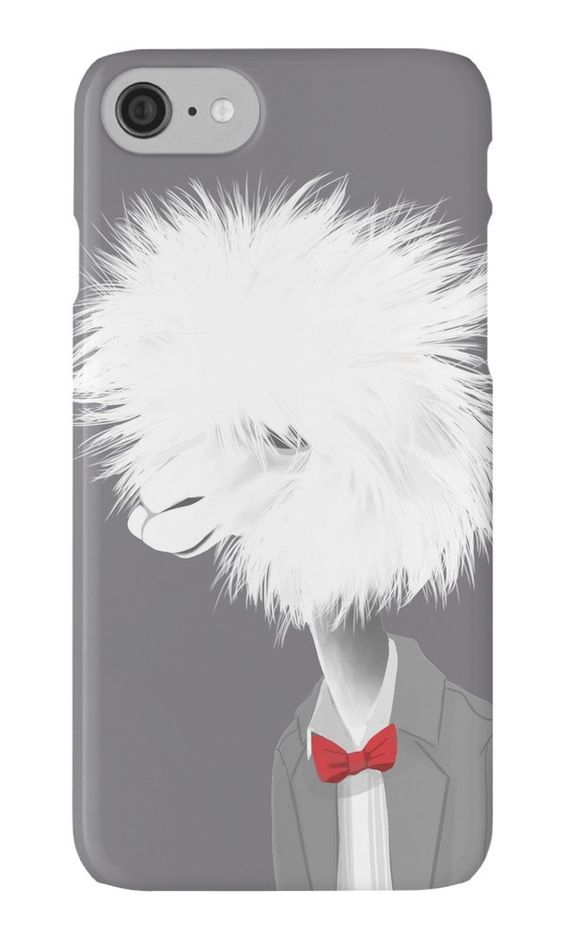 Llamas with a sense of humor. Our kind of llamas. Take a peek around Red Bubble for lots more options, whether you like llamss or not. ($25)
Related: 5 hilarious llama iPhone cases you need in your life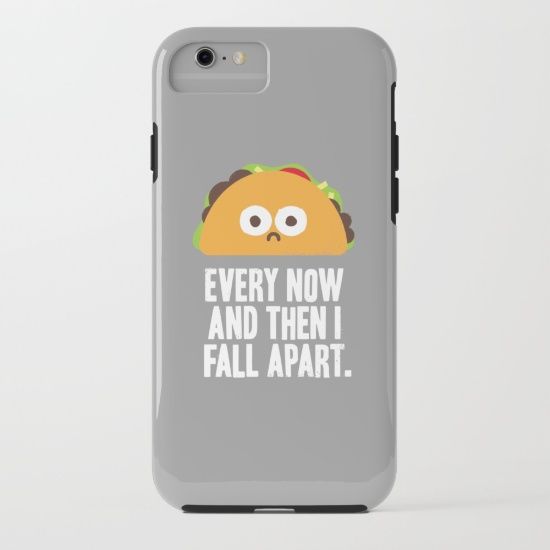 Tacos are always funny. Right? Just one click on the "humor" tab at Society6 and you'll uncover tons of funny cases like this one. ($35)