Recently we've seen a lot of smart hydration tech options come onto the market lately. A few months ago, I tried out the Hidrate Spark smart water bottle, and I liked the way it subtly reminded me to take a sip of H2O and tracked my progress in its app. So, I was very curious about the new, much-less expensive Ulla intelligent hydration reminder which I purchased to test out.
Unlike smart water bottles that have a tracking device built into them, the Ulla is simply a silicone band with a clip-on tracker that you can attach to any water bottle.
Whenever 40 minutes goes by without you taking a drink, the Ulla blinks. Brightly. (I took mine into the movie theater, and was frantically trying to cover it when the reminder went off.)
That said, you won't miss it, which is kind of the point.
Related: The free fitness app that's making us really sore lately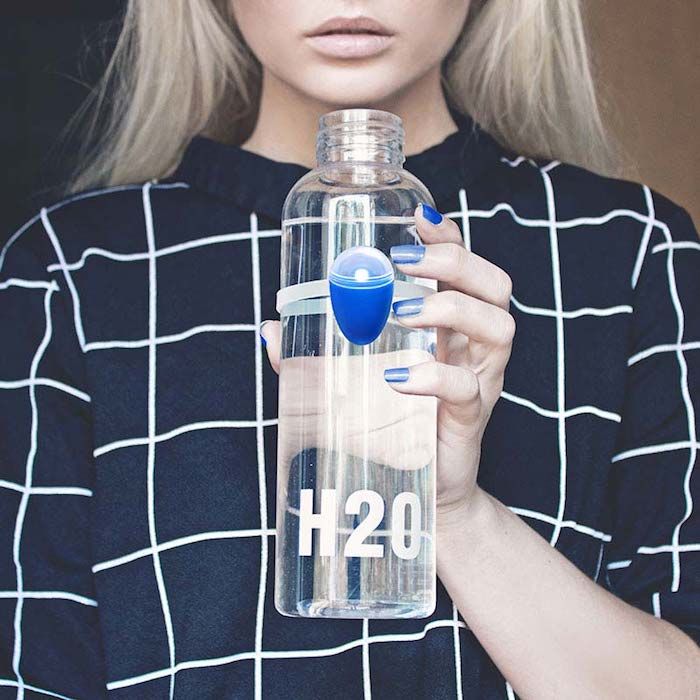 Related: 5 fitness trackers to help get your health back on track.
So how does it compare to smart water bottles out there, well, other than being way less expensive?
For one thing, you can use it on any bottle, from your favorite S'well bottle to the Fiji you grabbed at the market. Not having to stay on top of keeping that one smart bottle washed all the time is a plus. Also, no worries about syncing issues, which have been a problem for some smart water bottle users.
And for the ultimate test, I even attached my Ulla to my Hidrate Spark bottle for a few days, curious to know which one would remind me more consistently to stay hydrated. The winner — hands down — was the Ulla.
Now, there's no app to track how much water I've drunk each day and it doesn't count my steps, but I'm not sure I really need that data. I just need to drink more water.
Bottom Line: For those of you looking for a more affordable option to a smart water bottle, or one you can use for your kids to remind them to stay hydrated throughout the day, this is a great option.
You can order the Ulla water bottle reminder attachment at their website in a rainbow of colors. And currently, they're offering a discount if you sign up for their newsletter. Do it!