If you really want to make someone's holiday this year, consider splurging on one of these hot smart home holiday gifts that will functionally make their lives so much easier. From smart home assistants that can turn on the coffee maker and warm up the house before you even get out of the bed, to a robot lawn mower (yes, really) these gifts will get a huge wow from the family — and they'll actually be used all year long too.
So, check your budget (or…don't) and snag one of these gifts so you can win the holiday season.
CMT is an rstyle affiliate.
Related: 21 of the coolest tech stocking stuffers for everyone on your list
Samsung Curved 55-inch 4K Ultra HD 8 Series Smart TV ($800)
Whether you're having a family Super Smash Bros Ultimate competition or snuggling up to binge-watch your favorite shows, family movie night will go to a whole new level with an Ultra HD curved smart TV. Parent of the year, hands down.
Related: 12 ways this little smart gadget can make your holidays a whole lot easier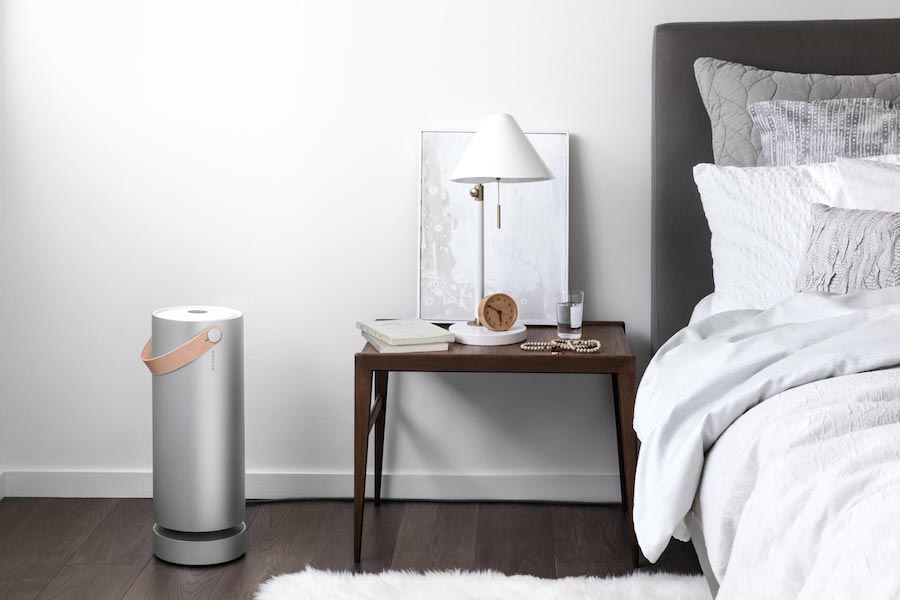 Molekule home air purifier ($800, includes 1-year subscription for replacement filters)
The Molekule air purifier is so gorgeous, MOMA features it in their gift shop. Our editor Kate has one in her home, and when the house filled with smoke from a neighbor's backyard fire, Molekule kicked into Boost mode and cleared the air (and her family's lungs) within minutes. So yeah, it's worth the speedy price tag. (Note: due to the California fires, production has increased and shipping may be delayed until after Christmas.)
Worx Landroid Robotic Lawn Mower ($900, on sale for limited time)
Considering a new lawnmower will run you around $400 anyway, we say go ahead and splurge or the fact that you'll never have to cut your grass again. Let that sink in. Yeah, it's worth it.
Related: The Ember smart mug is every parent's dream
3rd Generation Echo Dot ($30, on sale for limited time)
There are lots of Amazon Echo models, but as fairly devoted Echo users our own team thinks the Dot has all the functionality we actually use day to day for a much cheaper price. You can stream Pandora, set timers and alarms, ask for measurement conversions while you cook, or even drill your kids on their multiplication facts with this space-saving device.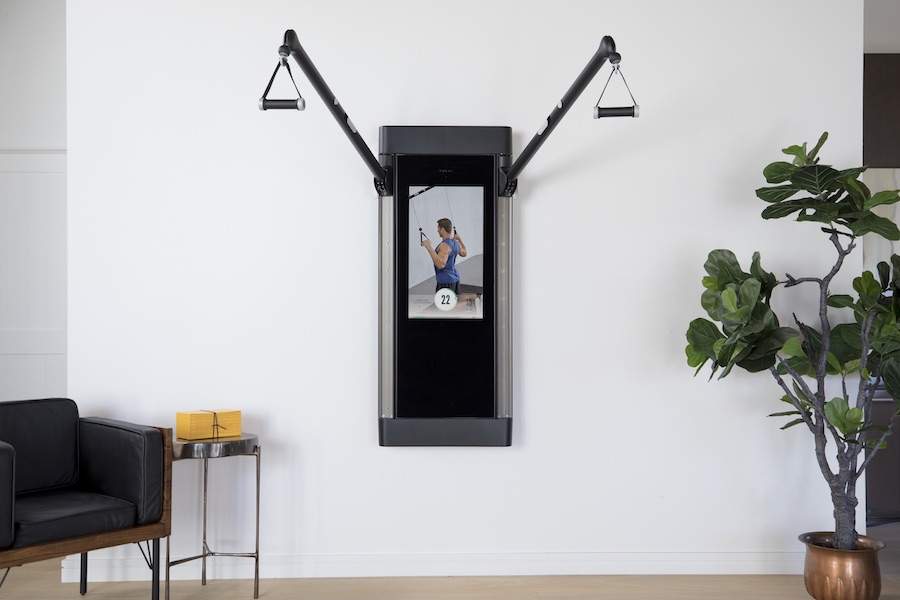 Tonal home fitness system ($3000, includes 2-year subscription to content)
We are totally wowed by this minimalist home workout system, which is no bigger than a flat screen TV on your wall but includes hundreds of hours of exercise instruction as well as the resistance bands needed to complete them. Skip the gym and personal trainer, and invest in this instead.
Related: 44 awesome thing you can do with an Amazon Echo
Google Home Hub ($150)
If you want a smart home assistant with a screen, we like the Google Home Hub. You can display recipes, get the weather, watch YouTube videos, and control any of your Google devices from this Hub. And we actually love that it doesn't have a camera, because that's one less gadget watching us in our homes.
Samsung Wifi Robotic Vacuum ($500, on sale for a limited time)
In case you think a WIFI vacuum is too much, consider this: you're out with friends and they decide to come by the house. You can just tap your phone and have the vacuum run before you get home. Brilliant! Plus, you can say, "Alexa, vacuum the floor." And she will. Sold.
Related: 10 cool holiday gifts for tweens and big kids 
Sonos Beam ($400)
Turn your living room into a home theater by adding a smart Sonos Beam to your sound system. It automatically pairs with your TV and remote, so even your most tech-unsavvy relatives can effortlessly enjoy it.
Temi personal robot ($1500)
If Santa has no budget for holiday gifts this year, then a personal family robot could be the gift that gets you the shocked, OMG-you're-the-coolest-ever looks from your family's faces. Because, OMG, this is the coolest ever.
Don't miss the other posts in our 2018 Tech Holiday Gift Guide
– 10 cool holiday tech toys for tweens and big kids
– 12 delightfully geeky gifts under $20
– 21 of the coolest tech stocking stuffers for everyone on your list
– 15 awesome tech gifts for teens that will score you major points this holiday