I admit that way back when my husband bought me a first generation iPhone, it was a completely frivolous purchase for me–something I coveted because it looked cool. And I could check email from my phone! Technology!

Fast forward a few years with my newly upgraded iPhone 4 and I've come to realize that my iPhone has become essential to my daily existence as a mom. In fact, it's a more-than-adequate stand-in for five gadgets I used to use regularly.

If you've ever wanted to justify an iPhone purchase, here's five perfectly good reasons.



1. Camera




Unfortunately, I have very few pictures of my second and third kids because
it was just too much to remember my point-and-shoot all the time. And forget trying to bring my Canon
Rebel.



These days, not an hour goes by when I haven't snapped a photo of my kids using Instagram as well as the Camera+ app,
that even allows me to edit the snapshots right from my phone. Plus, I can
download them quickly when I sync my phone, or email them to friends and
family in a matter of seconds.



2. Video Camera




If I have an unspeakable small number of photos of my kids, the amount of video I have of them is downright embarrassing. I often remembered to bring my FLIP camera for special occasions, but quite frankly, some of the best video of our kids is just when they were being goofy around the house.



Now with my iPhone 4 video camera, I've got tons of video, some of which I upload to Vimeo and edit into cool videos right from my phone. Others that I email off to family members and myself to use later.



3. E-reader




I just recently downloaded my first book to my iPhone using the free Kindle app
and for the first time in a very long time, I'm reading a book that has
more than a bunch of pictures and four rhyming words on a page.



I never have to remember to bring my book or even an e-reader
since I always have my phone, and even though the pages are small and
short, I love them; they make me feel like I'm getting a lot
accomplished and my tired post-partum baby eyes don't start skimming,
which is usually what happens with regular sized pages.



4. White noise machine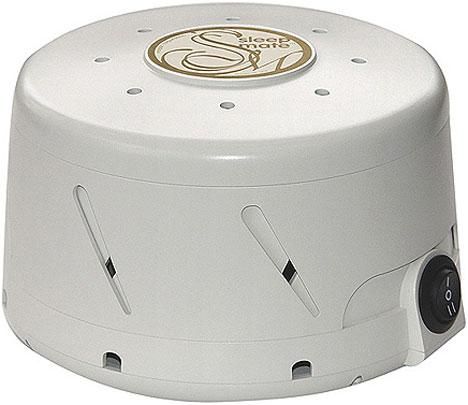 I've got a white noise machine in every room of my house– except in my own room, where I use my phone. The white noise app
does a fantastic job of blocking out noise and keeping me (and the baby
who sleeps nearby) asleep. Plus, you can keep the screen lit with the
clock (count that as the sixth gadget my phone eliminates).



This app is especially helpful when we're traveling, particularly for my
husband who travels for a living and has to sleep in hotels. But we use
it more times than we can count when we're away with the kids too, even
at Grandparents' house since they don't seem to remember to keep it
down when the kids are snoozing.



5. Baby monitor




Since discovering the baby monitor apps for iPhone, I haven't used an actual monitor in ages–yes, we've even given our beloved video baby monitor
a little break. Now if your smart phone acts as your home phone, this
might not work for you unless you're traveling. In that case, it's
brilliant; especially if you want to sit out on the balcony while your
kids are sleeping.



I personally rely on the baby monitor app when my husband is traveling and I'm
trying to work out or enjoy some quiet time in our basement. All I have to do is set up my iPhone to call my house phone if the baby is upt Works like a charm!



Tell us, what gadgets has your smart phone replaced?