Ever since my kids started elementary school, I have always tried to volunteer and chaperone whenever possible, especially in these years that the kids still actually want me to be there. But with many different opportunities to help out in the classroom, school parties, field trips and more, it can be hard to keep all that volunteering organized. My goal for 2014 is to stay organized and communicative in all aspects of my life, and with the helps of these apps and websites, I can apply the same focus to my kids' schools as well.
To Organize the Paper Trail:  Ringya (above)
I'm always struggling with what to do with all those handouts and contact lists that come home in my kids' school folders and Ringya is one way to keep them organized and off your fridge. It's a clever app that digitizes all of your contacts automatically from a photo of the physical sheet of paper. Really! It makes tracking down Sam's mom about that playdate that much easier. (iOS and Google Play)
To Organize Parent-Teacher Communication: Remind 101
This is a great app to recommend to your kids' teachers for enabling better communication with students and their parents. Teachers can use the Remind 101 app to send classwide reminders or notes, and parents can sign up to receive the same notifications. Note that this is a one-way communication tool for teachers only, but it certainly eases the paper trail for parents and lets you stay in-the-know for teacher communication without having to wrestle the information out of your kids. (iOS and Google Play)

To Organize Lunch Packing: LaLa Lunchbox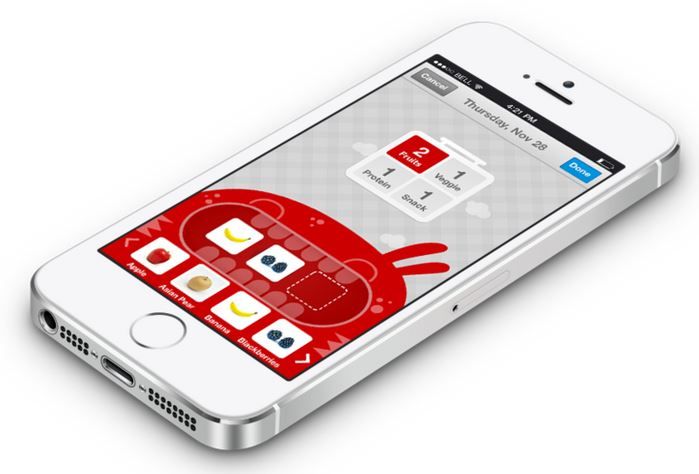 Yes, the dreaded packing of school lunches; we know it well. But with LaLa Lunchbox, a fun app for meal planning, you involve your kids and get ideas beyond the typical PB&J and apple slices to break up the monotony and help you plan. You can even set profiles for different kids should one be a turkey sandwich devotee and the other a near-vegetarian. And if you're stumped on breakfast ideas, check out LaLa Breakfast too. (iOS)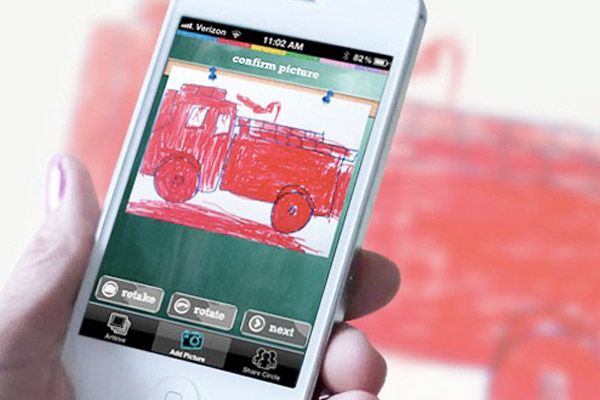 To Organize Kids' Artwork: Artkive
While the volume seems to decrease as kids get older, I still get inundated with lots of beautiful artwork in the kids' folders. Keeping every single piece would require a separate room, so instead, I save the really special pieces and digitize the rest. We still haven't found an app for storing, organizing and sharing the kids' artwork that's better than this one, especially now that you can turn the artwork into fabulous hardcover print books. (iOS, Android)
To Organize Volunteer Activities and Fundraisers: VolunteerSpot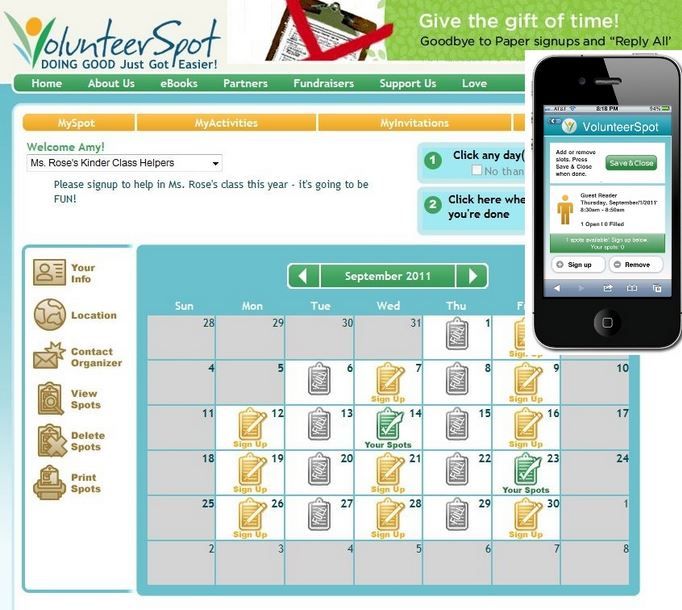 This is a handy website for, you guessed it, managing all those volunteer activities. Whether you are the class liaison and want a way to keep track of all the parent volunteers, or are a volunteer yourself and have lots of different in-school activities going on, you can consolidate them and keep them scheduled with this site. And not only is it smart for classroom volunteering, but also for organizing sports team events, school fundraisers, potlucks and much more. Also comes with an iOS app for on-the-go sign ups.
For Getting Parents to Remember to Bring the Juice to the Class Party:  SignUpGenius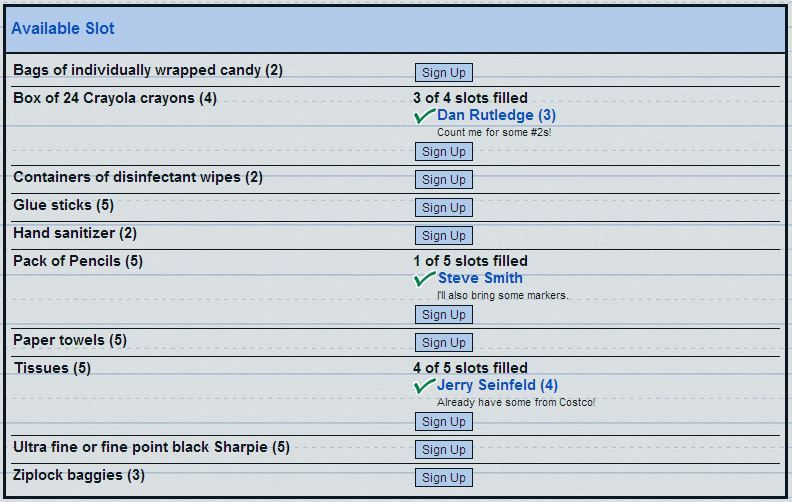 Another one of our favorite services for volunteering is SignUpGenius. This app and website helps get contributions organized so you can see who's always chipping in and who's always slacking. Then shame them. (Just kidding.) From the intuitive templates, you can see what volunteers are already responsible for, or if you're the head organizer, you can designate responsibilities that need to be claimed. It also sends out confirmations that sync with your calendar, so you can avoid the morning rush to the grocery store for that bake sale. (Although there is no dedicated mobile app yet, you can still access your account on the SignUpGenius's mobile site.)
To Organize Fundraising Activities: Photofund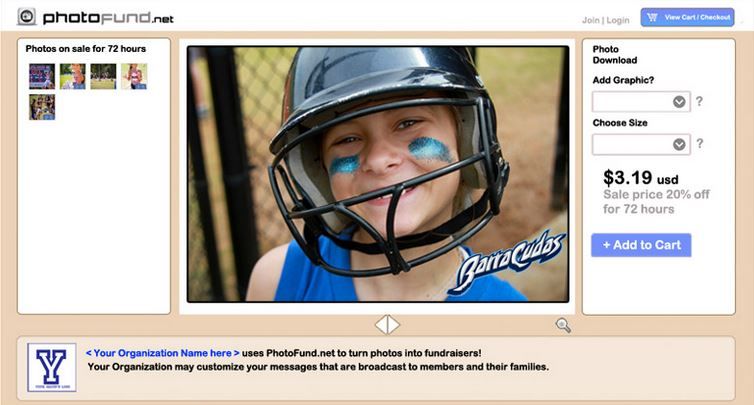 While there are always the typical ways to raise funds like school carnivals and bake sales, we love the idea of Photofund which adds a clever twist to fundraising. Parents need to upload any photos they have taken of the kids–say at games, field trips, or parties–and then securely share them with other parents in the class or even grandparents, and friends. If you want a print of that cute photo of your kid sliding into home, buy it right from the site and all funds raised can go back to the school.
To Make Contributions to Your School Without Writing a Check: Shoparoo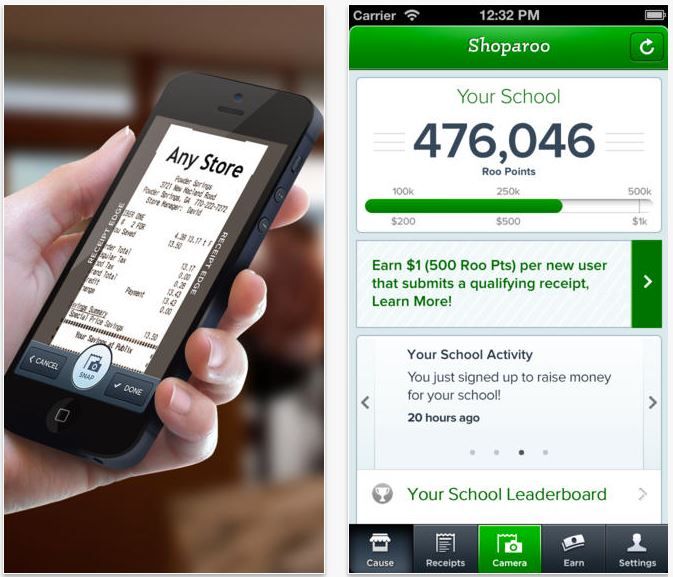 Who would ever guess that your recent purchases at Target could actually make a difference at your kids' school? With Shoparoo, parents can simply take pictures of their shopping receipts from grocery stores and major retailers, which then automatically convert to cash donations to a fundraising campaign of your choice. Like our public schools, which really need it these days.  Receipts under $10 value a $.01 donation, and while it seems minimal, consider the broader impact if all the parents in the school system are using the app. And hey, no cutting box tops! Just be aware that retailers pay the app to anonymously gather market research data on users' purchases, which is how these donations are possible. (iOS, Android)
To Organize Yourself: Tick 
Our editor Kristen recently discovered this awesome to-do list app that makes list-making even more fun, and now Liz, and many of the rest of our writers swear by it. The colorful tiles and intuitive interface help you organize the many jumbled lists in your head and are oh so pretty to look at. It's very basic–no notifications or alerts or calendars–but that's in part what makes it so easy. This will keep all those school volunteer opportunities and classroom to-dos in one place. Just make sure you have iOS 7 and revel in list-making glory.  Also be aware: If you already have the Tick app and upgrade to the newly released version 1.2.2, you need to sync to iTunes first or you'll lose your existing lists. Some of us learned that the hard way (iOS)