The thing about YouTube is, it can go from super fun to totally overwhelming–not to mention disturbing–on a dime. Sometimes when I'm watching my 5-year-old son watch his YouTube videos on my old iPad, all I can do is hope that we don't land on something very not-for-him. I'm often on edge, with my finger hovering near the pause button in case I need to shut it all down.
The anything goes vibe of YouTube can leave many parents a little breathless. So, since we're all trying to work things out in this so-called village, I'd like to share what I found after scouring the web for the best YouTube videos for kids under the age of 7. Some of my picks lean more toward educational, while others aim to motivate or inspire, but all of them, hopefully, are lots of fun.
Related: 2 new YouTube channels for kids that are smart, fun, and free
Best YouTube Videos For Kids for Sing-a-longs
Big Block Sing Song 
I became a fan of these rocking tunes on Disney Jr. The channel plays brief, snappy music videos through the interstices between some of its animated shows.  If I'm in the kitchen while my son's in the family room and I hear the first note of the Big Block SingSong theme song, I hustle over to watch (and giggle) along with him. Some of my faves: the Kid Rock-ish ode to being hardcore pink, Princess; the Dieter from SNL's Sprockets-sounding Hair; the funkadelic Big Foot; and the rousing Chef. I was humming that last one for weeks.
The Stump Hotel by Caspar Babypants
We've already established that the CMP gang seriously digs kindie rockers Caspar Babypants, so it makes sense that we're including this fun video on the list. The Stump Hotel is a kicky little ditty that will have kids and parents alike clapping, dancing and singing along with these — dare I say? — adorable bugs.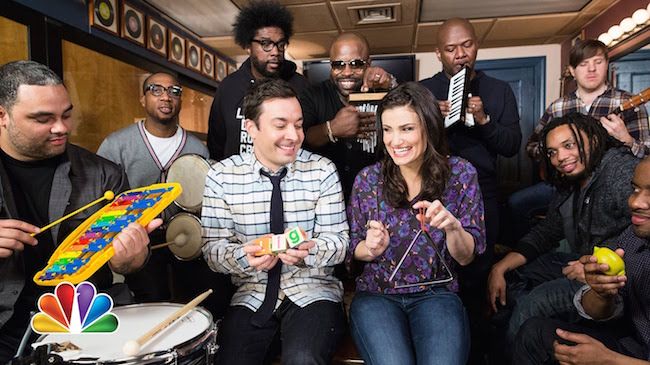 Idina Menzel, Jimmy Fallon & The Roots sing Let It Go
I know. We are all ready to let this song go right about now. But this fun, cool version of the mega hit song with the perpetually happy Jimmy Fallon, the legendary Roots Crew, and Elsa herself all playing classroom instruments is simply the best. My son will randomly ask that I play it while he's relaxing before bath time. And I sometimes call up this video on a Wednesday morning when I need a little boost over the hump of the week. And when Menzel hits that big note perfectly? All seems right as rain.
Related: How to hide YouTube comments.
Best YouTube Videos For Kids Based on a TV series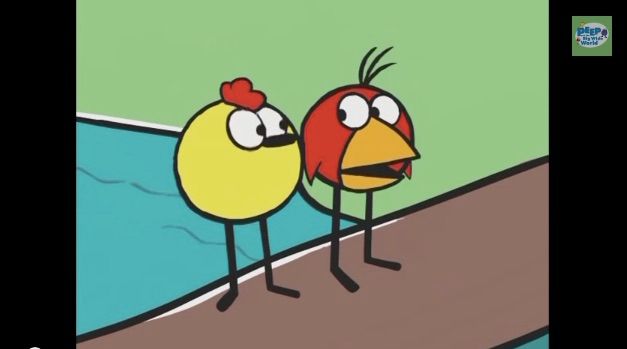 Peep and the Big Wide World
Narrated by Joan Cusack, this series encourages kids to be curious and to go out into the world and explore everything, ask questions, find answers. It's educational, but dressed up in fun and wonder and a clear sense of humor. The episodes on the YouTube channel run just under 9 minutes. Bite-sized and perfect for young, intrigued minds. The tag here is: Hatching new scientists every day. All for it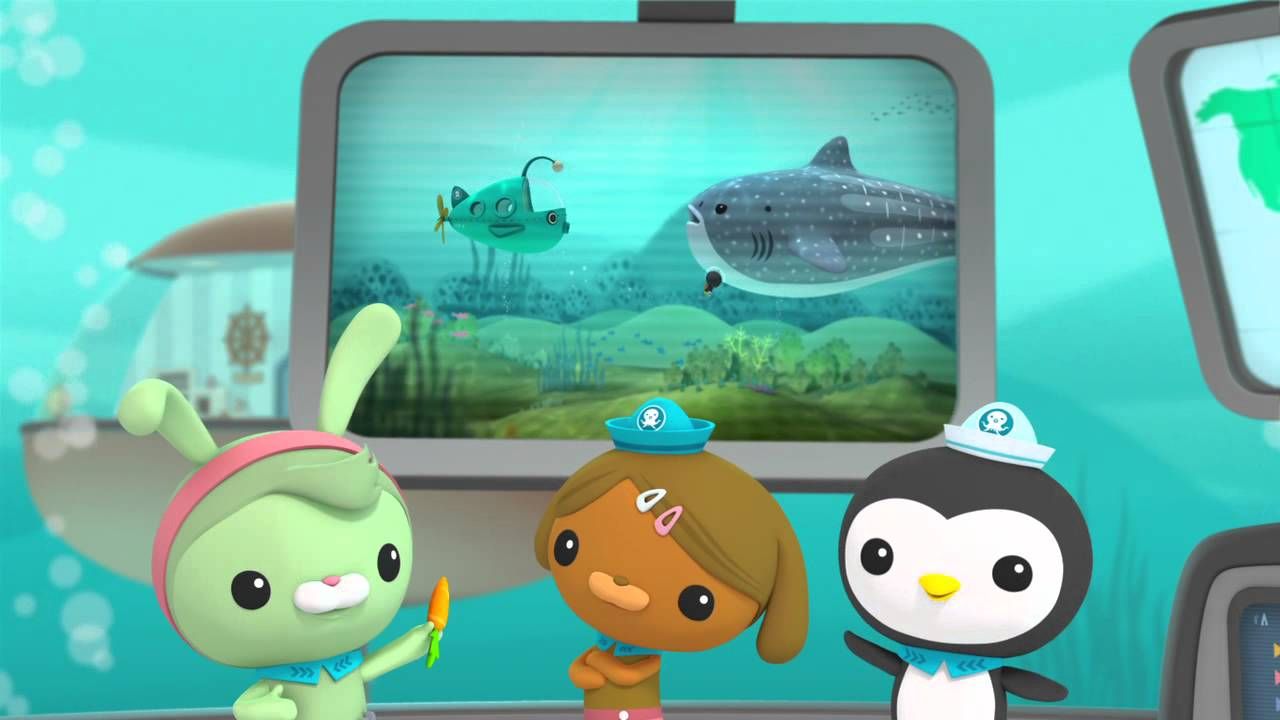 The Octonauts
Another educational TV series that is so well-done and entertaining that I didn't even realize how much intel my son had gathered about underwater animals and plant life, until the day he taught me (!) how to pronounce Humuhumunukunukuapua'a — the Hawaiian name for a reef trigger fish. And the British accents of this team of cuddly, aquatic explorers make the show all the more endearing. Episodes run for about 10 minutes, but you can find other channels that have several episodes or full seasons available.
Team Umizoomi
Milli, Geo and Bot are mini superheroes who rely on the young pre-K crowd watching (their Umifriends) to help them solve problems and predicaments using their Mighty Math Powers. It's patterns, shapes, counting, measuring, and other basic preschool math concepts. You can find episodes that run 10 minutes or several jammed together over an hour on YouTube.
Schoolhouse Rock's Conjunction Junction
It's old, but it's pure gold. Schoolhouse Rock has a special place in our hearts. The songs are entertaining and educational in equal measure. I have so many favorites, but Conjunction Junction is definitely in the Top 3. I dare you to watch it once with your kids and not walk away singing the song.
Related: An 8-year old boy learned how to drive on YouTube, then drove his sister to McDonald's. Um.
Best YouTube Videos For Kids Based on Books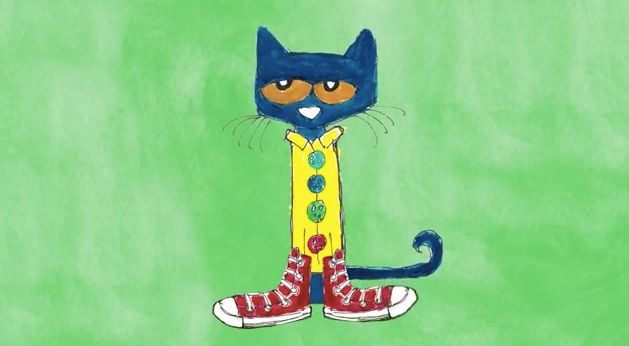 HarperKids' Pete the Cat
This picture  book series is whimsical and musical and oh so cool. Pete's a groovy blue cat who's all about keeping it cool because, as he likes to say, it's all good.  Kids can hear the popular Pete the Cat books read aloud with the requisite sing-a-long, groovy songs. These animated, YouTube versions run a little over a minute, and have all the fun and color of the original books.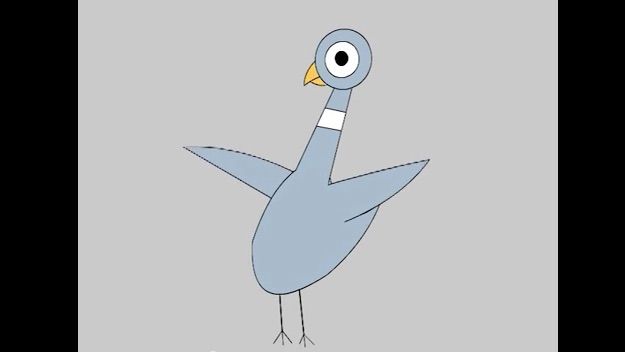 Mo Willems' Pigeon
Huge fans of Mo Willems at our house. We're deep into all of his wildly entertaining books: Elephant and Piggie, Knuffle Bunny, and that dastardly Pigeon. Watching the hilarious hijinks of Pigeon come to life on these YouTube videos is almost as enjoyable as reading the books yourself — with your take on Pigeon's sneaky little voice, of course. And if your kid really loves it, be sure to download the awesome Pigeon app for iPad so he can learn to draw his one.
Related: 10 questions parents should ask when writing a cell phone contract for kids
Best YouTube Videos For Kids For Pep Talks
Kid President
This little guy took the world by its lapels and made us all giddy with his simple and sweet motivational videos on the Soul Pancake YouTube channel. He offers up pep talks about everything from How to Change the World to 20 Things We Should Say More Often. Kid President is delightful and genuine and completely refreshing. More Pep. More (Kid) President, I say.
Jessica's Daily Affirmation
"I can do anything great!" This 49-second video of a four-year-old girl named Jessica giving herself an inspired pep talk in the mirror has been viewed over 15 million times so clearly it's touched a nerve. It was posted five years ago, but remains a favorite for so many kids and grown-ups alike. Being your own hype-man is sometimes a necessary thing to get through the days, and Jessica shows us how much it can improve your worldview.
Best YouTube Videos For Kids That Are Just Plain Funny
11-month-old twins dancing to Daddy's guitar
My kid gets a kick out of seeing little babies doing cute things. It's probably because he thinks that at 5, he's waaay removed from them. After all, he's a big boy, while they are mere babies. But I think it's fair to say that everyone — babies, big kids, and their bigger parents — got a kick out of watching these identical twin sisters so gleeful as they intuitively (and literally) rock out to their dad's guitar-playing and singing. The original video, posted two years ago, has been seen over 22 million times. There are two follow-up videos with the same sisters a year later and then two years later, still in their high chairs, still jamming to their dad's tunes. And it's all still doubly delightful.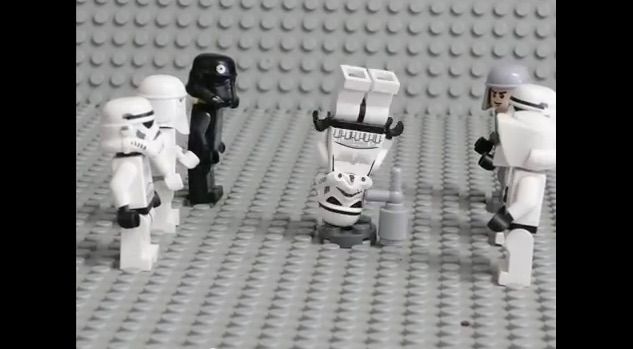 LEGO Star Wars Minifigs Dancing to U Can't Touch This
It's an oldie but a goodie. Posted four years ago, this YouTube video of minifigs busting a stop-animation move to MC Hammer's U Can't Touch This has been viewed over a million times. The only slight negative here is explaining to your children who MC Hammer was and why Hammer Time was A Thing, and then feeling old as dirt.
Minions Banana Song
No, you don't quite understand what these impulsive, yellow creatures are saying, but somehow they make you laugh at every turn. If your kids are into the Despicable Me sidekicks, they'll want to watch this vid and probably try to imitate it — over and over again. You've been warned.
Related: Screen time during the day is affecting your toddler's sleep at night
Did I miss your faves? Tell us what YouTube video tops your — and your kids' — best list. And for more YT gems, check out our recos for the They Might Be Giants YouTube channel (it's like Schoolhouse Rock for this generation), plus the best educational channels on YouTube and some of the funniest videos on YouTube for kids–that are cool mom approved, of course.