Wearable fitness tech is super hot right now. (Duh, right?) And with all the rad, new stuff coming down the line, it almost feels as if we're getting a mini workout just trying to keep up. I especially like these cool, stylish fitness trackers for men that don't look like the typical tracker at all. Because some folks like their workout tech to blend in with their everyday style, as opposed to wearing it so obviously on their sleeves.
It's one of the reasons I've been coveting this lovely Tory Burch for FitBit bracelet for months. One day, my darling. One day we'll be together. 
Alas, these fab finds are not about me. Instead, I'm offering them to you as something dashing and cool for the active dad or father figure in your life. Here are 4 smart and stylish options for fitness trackers that deserve a second (or third) look for Father's Day this year.
Related: Fitness band smackdown — Jawbone UP vs. FitBit Flex 

1. Peak Titanium Edition Fitness Tracker
At first glance, the Peak Titanium Edition fitness tracker (also at top) looks like a regular timepiece, with its smart, cognac-colored leather strap and pure titanium face. But underneath its finery is a high-end fitness tracker that automatically monitors your activity levels and sleep, as well as your heart rate during exercise — no chest strap needed. Plus, it's paired with your phone, giving your smartwatch notifications for texts, emails and calls, right there on your ever so attractive wrist.  (Basis, $299.99)
2. Withings Activité
First of all, this watch-meets-tracker that we discovered earlier this year at CES carries the impressive "Swiss made" label and has a first-class French design, with a scratch-proof, water-resistant, glass case and calf leather strap. Next, it's from Withings, a company all about developing smart products and apps that help you stay on top of your overall health and well-being. Third, just look at it. Super fancy, right? Activité also tracks your steps, calories, distances, as well as analyzes your sleep and wakes with a gentle, silent alarm.
Perhaps best of all, though, Activité works on a special watch button cell that gives your an 8-month battery life. That means no charging or docking. Simply replace the battery, with the provided tool. (Withings, $450)
Related: More of the best sleep tracking apps to help you get your snooze on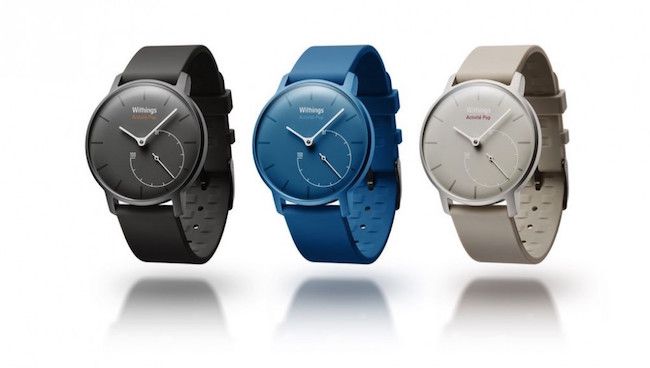 3. Withings Activité Pop
If you're looking for the innovative fitness and sleep tracking that Withings offers, but at a lower price point, Withings has got the Acitivité Pop just for you. It's a lightweight version of the pricier Activité with a, smooth silicone strap instead of leather. The analog display and the muted colors of the watch straps keep this piece looking casual, but sleek. And it runs on the 8-month battery life, too, so no charging or docking necessary. (Withings, $149.95)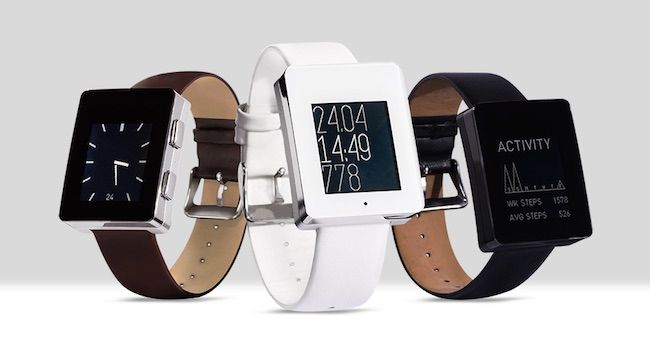 4. Wellograph Wellness Watch
The activity tracker is a perfectly stylish fitness tracker for men, complete with a heart rate monitor, precision pedometer and stop watch, and the ability take a live pulse reading. It collects all your workout info (steps, distance, time, pace) like a souped-up running watch, and analyzes it to mark any trends in your activity levels. The Wellograph also automatically records your sleep — tracking the duration, restlessness and wake time — and analyzes that, too, throughout the night. We love that all of this health data syncs wireless via Bluetooth to your iOS or Android smartphone.  Plus, with a choice of silver satin body, black chrome or white pearl set against a genuine leather or black nato strap, the watch can definitely complement a range of styles. (Wellograph, $299 for the body and $49 for the strap)
With these dapper options, we're betting that Action Jackson Dad will look and — according to the in-depth fitness data — feel utterly great. Happy Father's Day indeed.