Every year when Earth Day comes around, I have this sudden urge to recycle everything in my house and start wearing hemp clothing. OK, maybe not that extreme, but there are many things I could be doing to be a little more energy efficient and environmentally responsible.
Just taking a look at all our collective household tech gadgets and gizmos, all the cords, chargers and batteries . . . it's time to make some changes. Here are a few tips for making eco-friendly tech choices, plus simple ways that we can all do our part to make every day Earth Day.
Adapters + Plugs
Plugs, plugs, everywhere plugs! Our house is riddled with them and they are huge electricity guzzlers. Consider some greener power sources for your gadgets like these: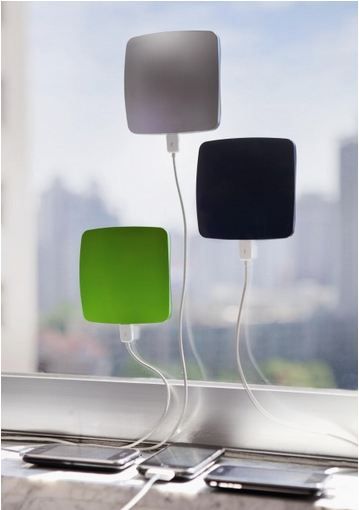 The XD Design Solar Window Charger we recently covered fits the bill perfectly. Relying on the sun for gadget power is much more efficient that using your wall outlet, and a lot more fun, too.
For quick charging on the go, don't forget about these Solar Powered Battery Packs from Pottery Barn. Yes, they are marketed for teens, but I'm sure your teen won't mind you borrowing it, right?
Going green on the other end of the plug is a smart choice as well. This Mushroom GreenZero wall charger automatically shuts off when charging is complete, saving you all the extra energy it would normally use while plugged in all night.
Power-saving Gadgets
You probably don't think you need any more gadgets, but these are definitely worth a look for saving a lot of electricity–and money.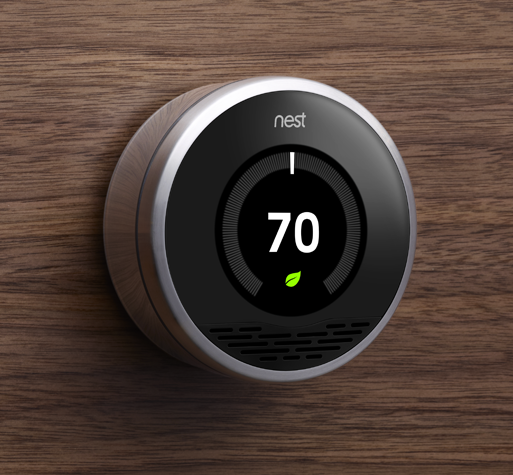 The energy-saving Nest Learning Thermostat has become a fast favorite for its easy installation and ability to "learn" your settings. Think, lower temps at night or when you're out of the house, and a whole lot of cost savings.
Another great option is the Belkin WeMo which lets you turn of (or on) appliances from your smartphone, even when you're on the road.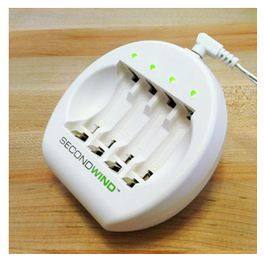 If you have kids, you have batteries. Lots of them. Rather than throwing out batteries by the handful, this amazing SecondWind Battery Charger actually recharges regular batteries. Really! You don't have to search for those special rechargeable batteries anymore with this nifty device.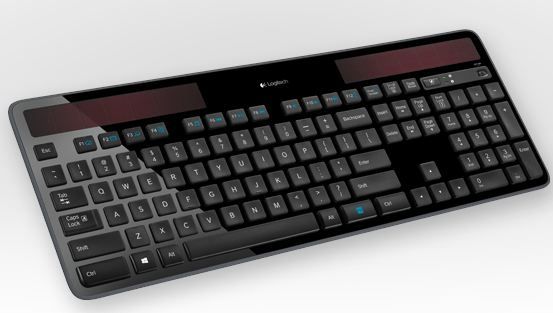 And what about replacing that keyboard with a light-powered one? This Logitech Solar Keyboard works with both the sun AND indoor light, making it completely wireless and battery-free. And amazing.
Cases & Gadget Covers
While your trusty smartphone and tablet may not be the most eco-friendly, there is no reason why what's wrapped around it can't be.
You really can't get much more eco-friendly than bamboo. This beautiful Boxwave True Bamboo case is made entirely from this sustainable wood, giving your phone a distinctly fashionable and green feel.
This rPet iPhone case by Case-Mate completely consists of recycled materials and saves one bottle per case. Amazing! It's very slim and comes in a slew of pretty colors.
How about an eco-friendly laptop bag? This Eco Weekend bag for your computer is made from none other than recycled plastic water bottles. You would never be able to tell.
We also happen to love this laptop bag which is a charger too–it's the o-range solar messenger bag which not only does you a lot of good, it looks pretty great too.
Recycling + Reusing
Please, please, please don't just throw away your old gadgets. There are plenty of ways to reuse, recycle or even get cash back on your gadgets without turning them into landfill toxins and we cover them frequently here.
First, look into one of the many buyback programs out there for your gadgets. Big names like Apple and Amazon and Target stores have them, as do gadget recyclers such as SellCell and ReCellular.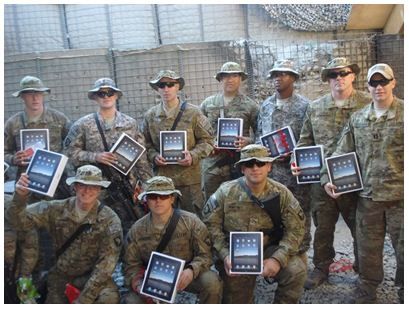 In addition to recycling, there are also more philanthropic ways you can donate your used phone, for example, giving them to soldiers overseas.
Finally, don't forget about the gift of tech. It's the best gift to receive, after all! (Well, that and jewelry.) Check out these helpful tips on what to do with an old iPad.
Here's to greening your tech! –Jeana