With only a few days until Christmas, we want to make it really easy for you to finish up your holiday tech gift shopping with some last minute holiday gift ideas. In other words, no need to drive yourself crazy — or drive yourself to 15 different stores and battle insane lines full of other, equally harried shoppers.
Whether you still have a few people left on your shopping list who deserve thoughtful gifts (but you haven't quite thought of the perfect thing just yet) or there's someone important who kind of fell off your list accidentally (we won't tell!) we've rounded up some of our favorite last-minute holiday tech gift ideas for everyone you love. – Christina + Liz
CMT is an Amazon and rstyle affiliate
Related: The Cool Mom Tech 2015 holiday tech guide 
Last-minute Tech Gift Idea: A great subscription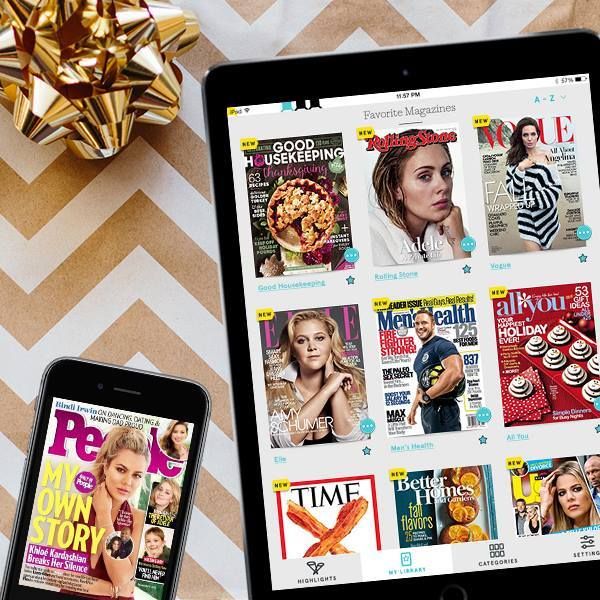 Wow, there are so many subscriptions now of all kinds, for all kinds of people. Give someone a year of entertainment with a subscription to Texture (formerly Next Issue) for access to the very-best magazines. An Audible subscription is perfect for readers who don't have time to read; they've got audio books in every genre, and you even get the first month free. And did you know you can gift a year of Amazon Prime?
Of course there's always favorite streaming movie sites like Hulu or Netflix — rumor has it there are a few people left who don't have subscriptions yet. (And hey, you can get Netflix gift cards online through Amazon!) Or maybe try an option like HBO Now which could help a favorite media junkie in your life get ready to cut the cable cord.
With different gifting levels, it's easy to gift a few months or an entire year. And, we love that these ideas all have things the kids can enjoy too since there are times the best gift is something that will entertain the kids for a little while.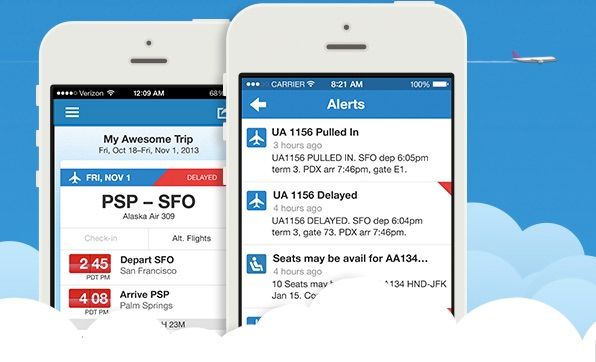 Or, try if you're trying to find a perfect gift for a frequent flyer in your life, a TripIt pro subscription is like gifting them a personal assistant, navigator, and friendly airline attendant all in one easy-to-use travel-management app. And their pro subscription has lots of other neat perks to make your frequent traveler feel more like a VIP wherever they go.
Last-minute Tech Gift Idea: DIY Photo Gifts
Transform your favorite snapshots into works of art with easy-to-use apps like Waterlogue or Brushstroke (above) that can then be printed on photo paper in the comfort of your own home. Or if you prefer photos that look photographic, use an app like VSCO or Snapseed to dial up your favorite digital snapshots. Then just grab a frame at the closest store (or offer an IOU for one), and, voila! A perfect gift worthy of some wall space. Average shipping time from order to delivery: Zero seconds. Nice, right?
Last-minute Tech Gift: A Fun Family Activity Gift or Membership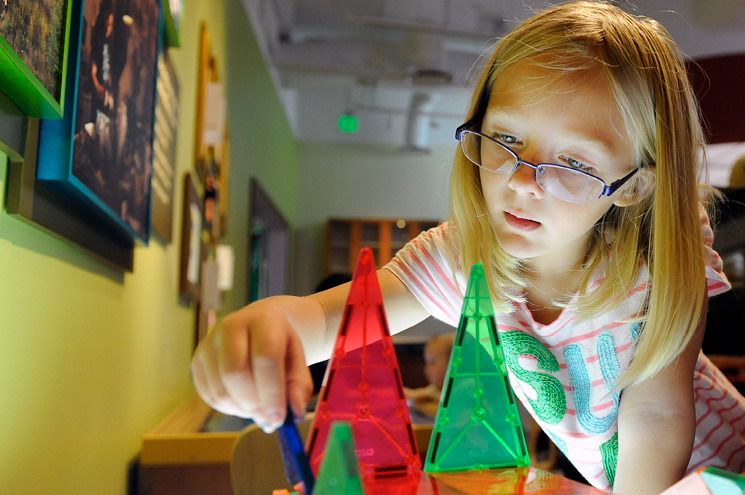 (photo: the Denver Museum of Nature and Science)
We love experience gifts and a family membership to the recipient's local science museum is one that STEM fans young and old will be able to enjoy all year long. Plus, since members often get notification of special events before the general public, they'll feel all VIP-special thanks to you too.
Related: 16 cool STEM toys and gifts for kids
Last-minute Tech Gift Idea: Digital Gift Cards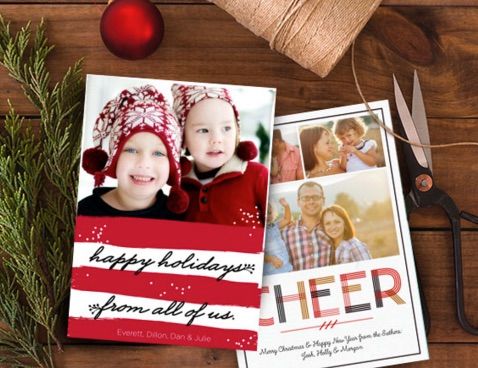 You can always give the gift of Buy What You Want with an e-gift card to a favorite online retailer. Most of them will send an email notification to let the recipient know, or you can put together a collage of items from Zappos, Sephora, Best Buy, Target or Amazon right in a real card along with the printed ecard.
Also check out The Gift Card Shop which allows you to upload your favorite photos as real ecards or even multi-page digital photo books to accompany the card. It's a really nice way to personalize a last-minute gift for someone you care about, and there are so many options to choose from, from theater chains and local restaurants to all the big guys.
Related: 10 printable DIY card holders that make gift cards more special
Last-minute Tech Gift Idea: STEM Kit Gift Subscriptions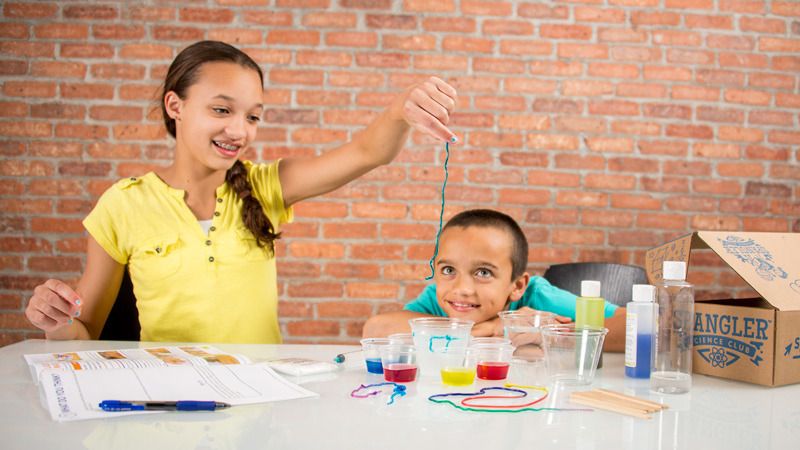 There are so many fantastic monthly subscription boxes now designed just to get kids excited about math, science, engineering or coding every single month. Simply print out a gift confirmation to let them know that a box of fun science experiments or other cool activities is on its way. For elementary school kids, we love Spangler Science Club (shown above) which comes jam-packed with materials, ideas, and Steve Spangler's sense of humor. For middle school ages, try Groovy Lab in a Box, another solid option with smart yet entertaining activities that help to ignite a child's interest in science.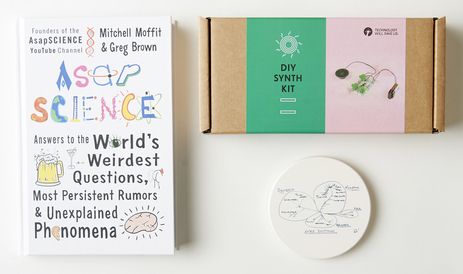 For the bigger kids, Bill Nye's curated gift box for Quarterly is a great gift for a hard-to-impress, science-minded, kid-at-heart who loves to learn more about the world and what makes it tick. You can check out past boxes here, with themes like science of seasons, evolution, engineering amazing things (shown above) planetary exploration, and climate awareness.
Last-minute Tech Gift Idea: A Charitable Donation to Support Technology in the Classroom
If technology is near and dear to your heart, a charitable donation to a cause that helps give more kids access to it may just be the perfect gift. We love Donor's Choose which allows you to search quickly for schools or teachers that need technology for their classroom. You can even narrow your search geographically to an area close to your recipient's home so that they can feel an even greater connection to the cause. Or search by project type like math supplies or computer skills.
We like this request for a laptop and ethernet switch to run robots for a high-poverty California high school's robotics team. Or this Bronx teacher's creative ideas for an iPad in her fifth grade classroom. You can even seek out projects in the Think It Up matching funds initiative, for which you donate 50% of the funding, and supporters like The Bill & Melinda Gates Foundation, Staples, and Ashoka along with citizen donors will cover the other half.
Last-minute Tech Gift Idea: See What's In-Store
Okay so maybe you are going to find the time to get out from behind your computer after all. If you're headed to Target or another big-box store, grabbing wrapping paper or greeting cards or batteries for all your kids' gifts (don't forget batteries!) then  you can also take care of some of your shopping by grabbing some hot last-minute holiday tech gifts as well. For instance, Chromecast and Chromecast Audio (above) make it so easy to move the entertainment from a tiny smartphone to the big screen or big speakers and cost only $35 each.
If you're looking for another big gift in a small package, we love the iPad Mini which we just voted our top tablet for older kids, though even much older "kids" would love to find one under the tree. You can even find earlier generations at great prices — we recently spotted a 32MB iPad Mini 2 for just $350.  Or for a whole lot less, just look for a fun video game for the family. We're big Just Dance fans, ourselves!
For the fitness lover in your life, a colorful fitness tracker packaged up with your own custom fitness tune playlists saved to a jump drive make a thoughtful gift that doesn't feel the least bit last minute.
Or hey, just browse the shelves and see if you get lucky with some last-minute tech deals. It can happen!