As we start looking around for cool Mother's Day gifts, we realize not every mom is into keepsake pendants and baby footprint artwork. So for the photographer mom in your life who is always trying to capture those special moments with her trusty dSLR or smartphone camera (even if she doesn't always readily get around to printing those Instagram snaps — because life), here are 8 cool Mother's Day gift ideas for photographers to help celebrate your favorite shutterbug.
After all, we all get to benefit from their hobby when we end up with beautiful family photos to show for it.
1. Stylish Camera Bag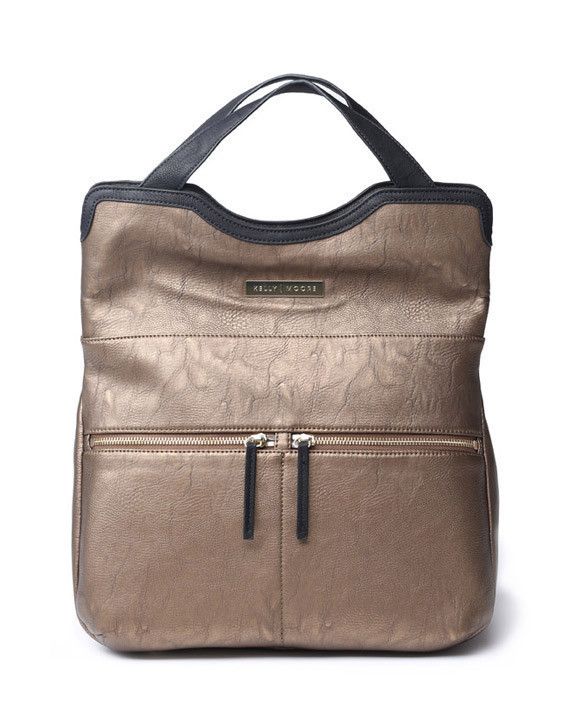 Want to put a smile on a photographer mom's face without having to say cheese? Give her a fab Kelly Moore camera bag to stash her dSLR.  Just take in all the stylish glory of the Steph camera bag  (above) from the new collection. I mean this thing screams swag. It's also loudly whispering my name. I know; you can hear it too, right? The double handles on the metallic number means it can be folder over, giving photo mama a whole other look. Along with that fashion, comes the function: the bags definitely keep your precious camera cargo protected. And there's space enough for a camera body, an extra lens or two, plus plenty of pockets for SD cards, wallet, phone, and other essentials, just maybe not the baggie of cheese crackers and the juice box. (The Steph camera bag by Kelly Moore is $199 at KellyMooreBag.com.)
Related: Epiphanie camera backpacks for travelers
2. Personalized Camera Strap
You know when you say something's so you it's practically got your name written all over it? Well, these classy, colorful personalized leather camera straps actually do. They're personalized with your photog's name or nickname hot-stamped into the leather badge. The strap is handmade from premium leather, and fits most dSLR cameras from Canon to Olympus. You can opt to sling over your shoulder instead of your neck with a quick adjust to the strap. (Available from Viveo on Etsy, starting at $35 with international shipping; give yourself time!)
For more flashy, fun or frilly options, definitely check out Bloom Theory camera straps. These straps are their own conversation piece and perfect for wearing to fancy events. Which does not mean the zoo with the kids.
3. Smartphone Photo Mobile Printer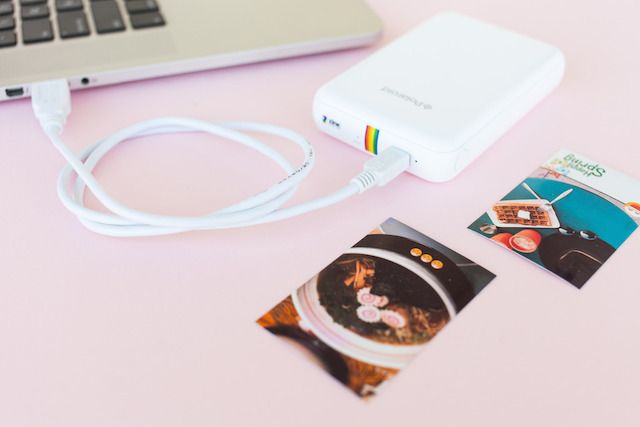 This Polaroid ZIP Mobile Printer is a swift solution to our collective Man, I never remember to print these pics out problem. Also, can it get any cuter? The new and nifty hand-sized printer hooks to your smartphone via Bluetooth and spits out prints of our fave pics in less than a minute. Even cooler, you can add special effects and fun filters to the image before printing it out using the Polaroid ZIP iOS app (there's an Android version, too).
But perhaps the best part of all: the mobile printer uses special Zink zero-ink printing technology. This means you don't need to lug around any printer ink to swap out. See? Cute and clever. No wonder we're huge fans. (Polaroid ZIP Mobile Printer at Photojojo, starting at $129.99 but definitely order extra film!)
4. Lomo'Instant Lomography Camera
When I first saw the Lomo'Instant camera, I stopped all the scrolling and clicking and reading and just eyeballed it for a solid minute. There may have been a little bit of drooling, but I am not able to confirm that right now.  Seriously, it's so rad: an analog camera that lets you shoot instant film, like old school (but way cooler) Polaroids. Bringing the old right up to the new,  there's even a little mirror next to the lens on front for selfies. Because, come on, you gotta have your selfies.  And you it comes with a great wide-angle lens as well as a three-lens pack for portraits, macro, and fisheye shots.
In our smart review of the new Lomo'Instant camera, we do call attention to a couple of caveats, like this is not like using your iPhone camera or even your average dSLR. But the work that goes into it is where half the fun is.  (Lomo'Instant with lens pack available now in black or white for $149 or preorder the Lomo'Instant San Remo leather edition, above, for $169.)
Related: 3 sexy lomocams for romantic gifts
5. Sharp 4-in-1 Ollloclip Lens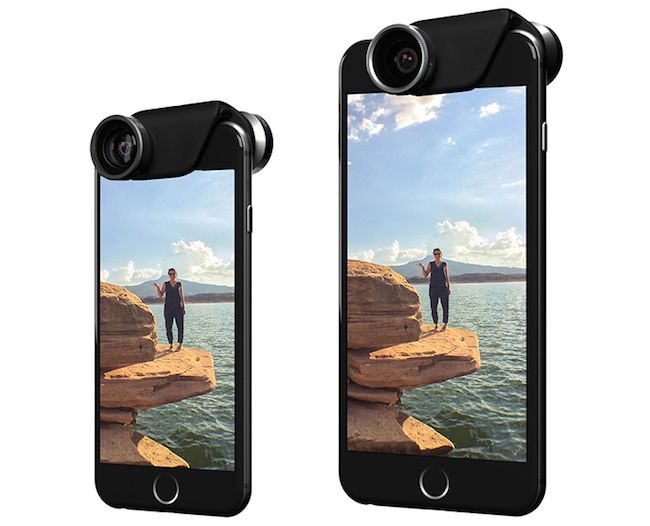 If she's an iPhoneography aficionado, the 4-in-1 Olloclip Lens is tons of fun-in one. The pocket-sized Olloclip lens system was recently redesigned for the iPhone 6 and 6 Plus. And it literally just clips onto your phone, so easy is the name of the game here.  The four advanced-optic lens options include fisheye, wide-angle, 10x macro, and 15x macro, and Olloclip works with both front and rear-facing cameras because, selfies.  Also check out the other lens systems for iPhone 5/5s and Samsung Galaxy S5, and the Olloclip-compatible iPhone 5/5s cases. (4-in-1 Lens on Olloclip, $79.99)
6. Funky Vintage Camera Pillow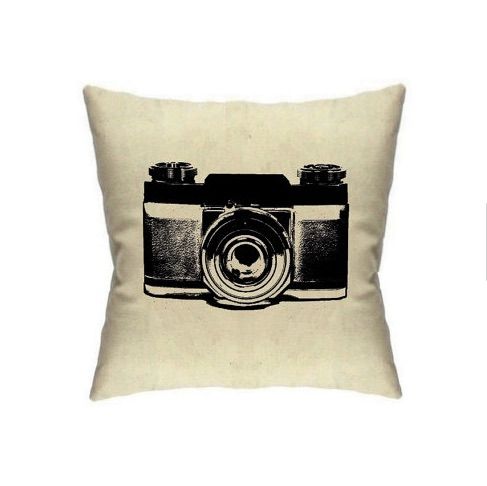 For the photographer who likes to be surrounded by vintage coolness at all times, there's this handmade throw pillow cover from MoxieMadness on Etsy. The cover (pillow insert sold separately) is made from a natural linen blend and hand screen printed with a large vintage camera, that comes in a choice of ink colors. (Available on Etsy, $24.)
Related: Cool vintage camera pillows for old school fun
7. Fun Camera Locket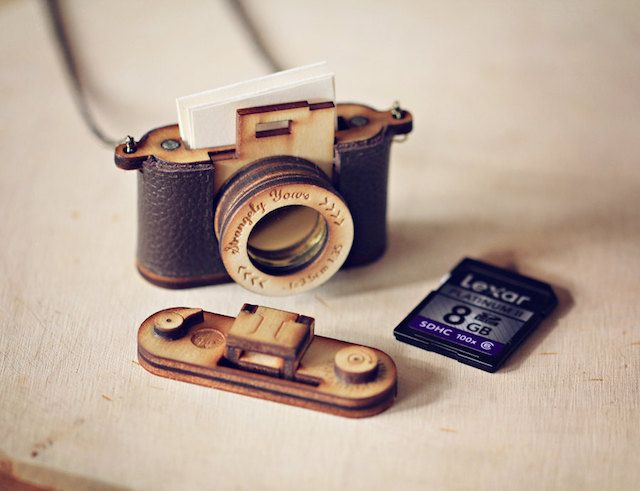 She can wear her love for photography on her sleeve — or really, dangling from her neck — with this sweet wood and leather camera locket modeled after a vintage film camera. The truly cool thing about it is that the locket actually has a slot for a folded note or extra SD card. Or of course a tiny photo, maybe even a favorite that she shot herself.  (Available on Etsy, starting at $56.)
8. Wood Clipboard Calendar Made From Her Prints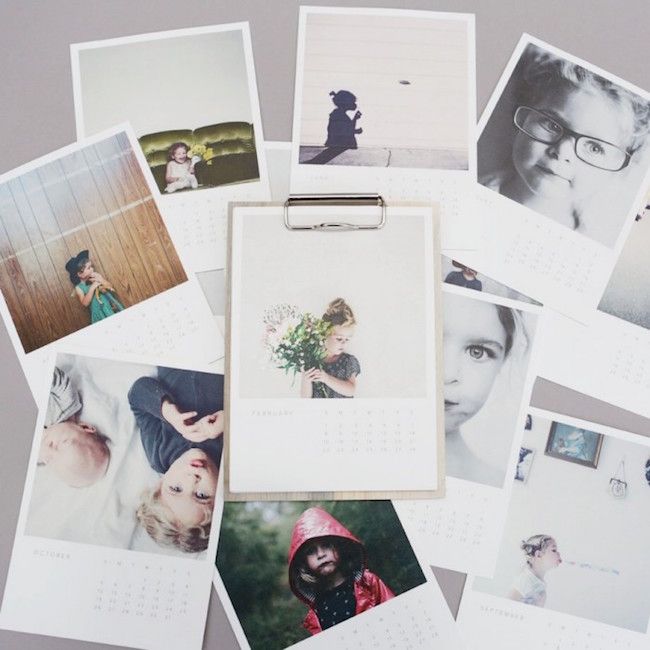 Whether it's custom photo books or beautiful Instagram prints, we've been oohing and aahing at the wonderful photo gifts at Artifact Uprising for a good while. One favorite for Mother's Day is their premium wooden clipboard calendar. The calendar is super easy to create and practically guaranteed to come out looking gorgeous, plus the clipboard (handcrafted from reclaimed beetle pine) has a magnetic backing making it easy to connect with your happy fridge.
Also helpful is that the calendar is on a rolling 12-month basis; no need to wait all the way until January to start using your lovely date marker. And you know, maybe try to select a few pics where mom is in frame, too. She'll appreciate that. (Available on Artifact Uprising, $29.99)