Next up in our Cool Mom Tech Holiday Tech Gift Guide, we've got two dozen ideas for great geeky gifts for a kid in your life. From little babies just cutting their teeth on Nintendo (literally — you'll see) to big kids and kids at heart who like their holiday goodies splattered with zombie blood, you'll find cool geeky gifts to wear, gifts to play with, and gifts to hang on the tree.
For educational gifts, you'll definitely want to visit our post on the coolest educational tech toys for kids. This? Is just the random fun stuff we love.
Don't miss our big CMT Holiday Gift Guide giveaway! Details below.
Spoiler alert: You can win an iPad. 
CMP is an rstyle and Amazon affiliate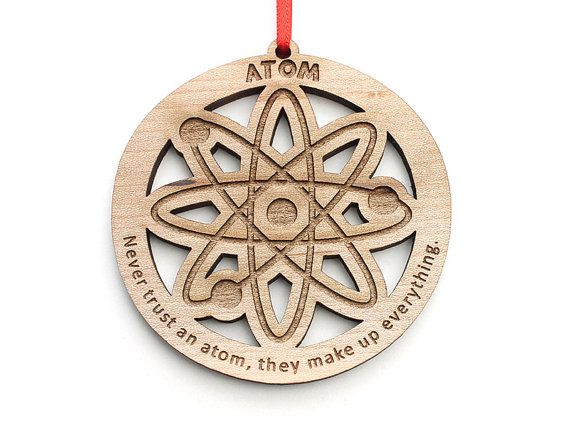 Science kids will dig this cheeky wooden ornament, or check out others featuring Alexander Hamilton, jellyfish, guitars, math themes, Nikola Tesla, or custom names built from periodic table element. If it's geeky and hangs from a tree, this cool little shop can probably make it. ($10.95, Nestled Pine Woodworks on Etsy)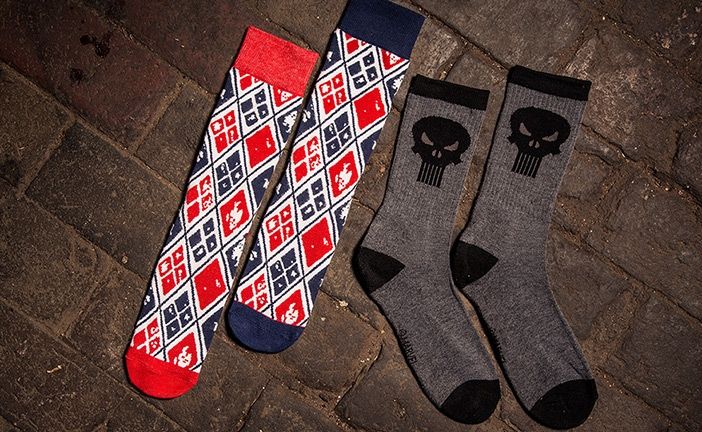 This is the gift that keeps on giving… amazingly geeky socks. You can subscribe for 1, 3, 6, or 12 months, and you can even see which franchises will be featured with each delivery. Think: Guardians of the Galaxy, Suicide Squad, Rick & Morty, He-Man, Nintendo, and so much more. Some of us just get really excited about socks. ($9.99 per month for 2 pair, LootCrate)
Okay how totally awesome are these premium headphones for your kawaii loving kiddo? Pick among three colors. And don't worry, you can turn off the light.  ($99, Brookstone)
Related: Holiday Gift Guide: Cool kawaii gifts for your most happy fun girl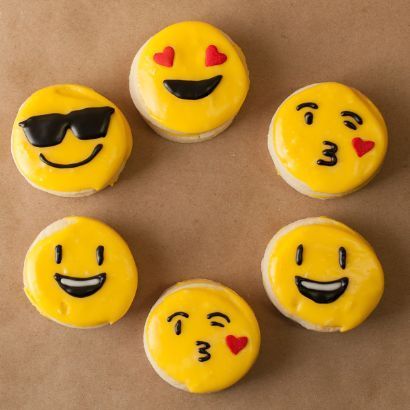 These cream cheese sugar cookies from Elle's Belles Bakery will make any teen or tween feel all ?. Each gift comes with twelve cookies all winking, kissing, and smiling. Luckily, we don't see the poop emoji. ($39, Goldbely)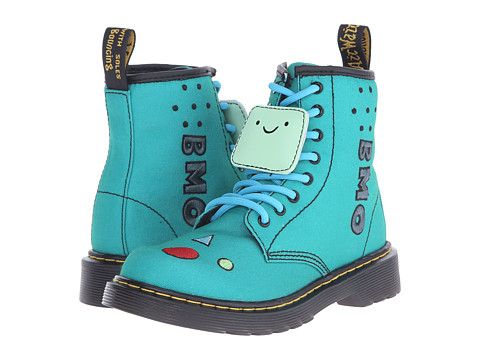 Adventure Time Dr. Martens Boots
What time is it? Adventure Time! On your feet! We love our Docs, and we really love that you can get boots for kids, adults, and even toddlers with our favorite Adventure Time characters on 'em. Check around to see which sizes are available. They have Teenage Mutant Ninja Turtles boots, too. ($34.99 and up, 6pm.com)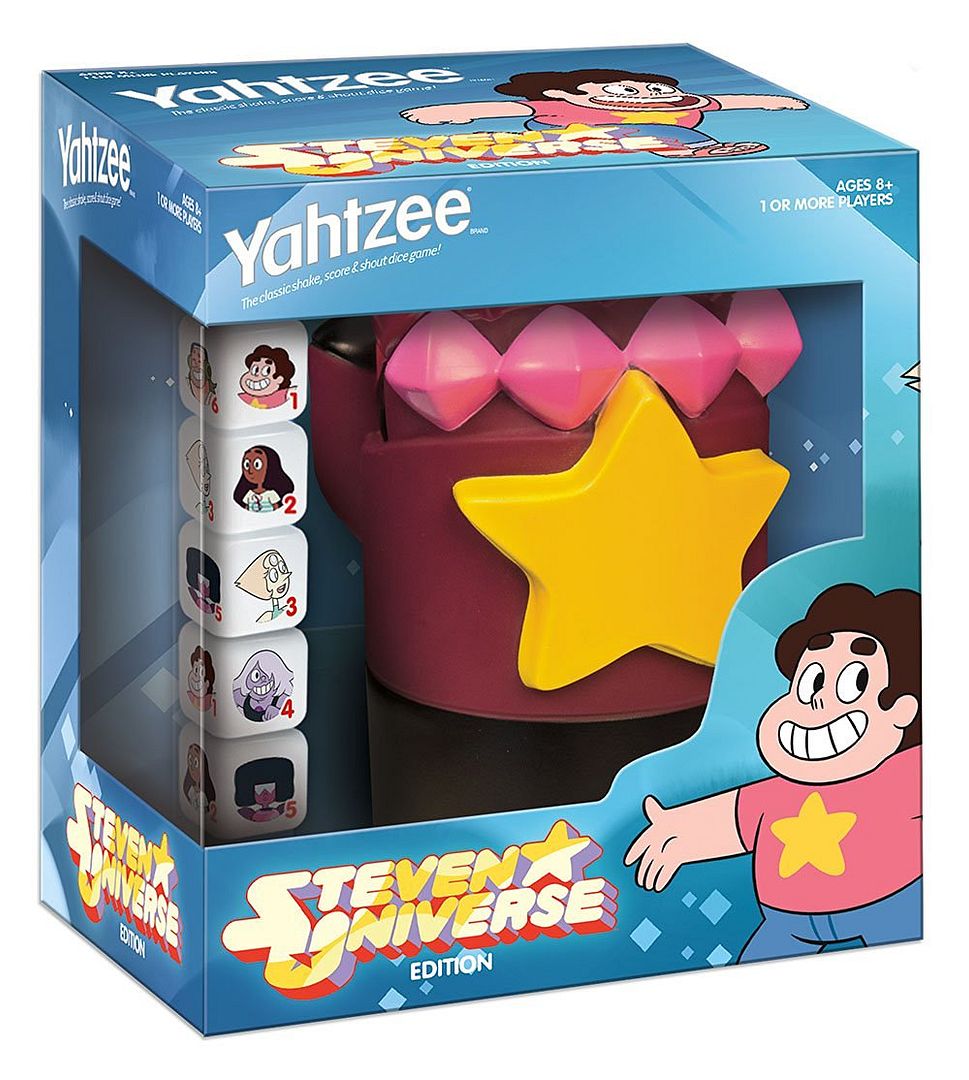 Steven Universe Edition Yahtzee
The people of this world believe in Garnet, Amethyst, and Pearl… and Steven. Also, fun family board games that involve shaking dice in Garnet's Gauntlet. ($17.99, Amazon)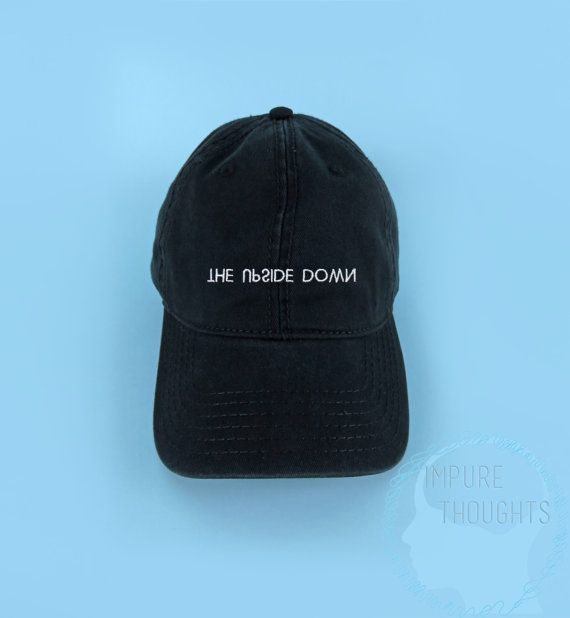 This low profile baseball hat in black, white, or pink is a cool gift for the Stranger Things fan in your life. If strangers on the street don't know about The Upside Down, they'll probably just assume it's a hip new band. Little do they know. ($14.99, Impure Thoughts on Etsy)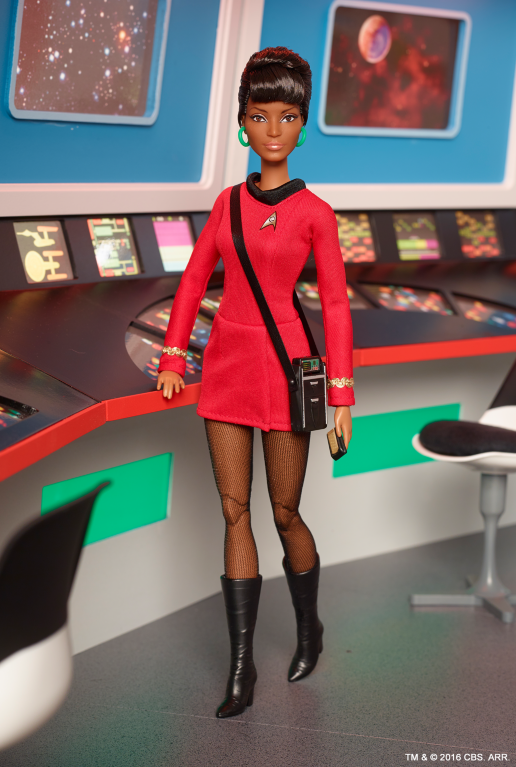 Uhura Star Trek Barbie

Created for the 50th anniversary of Star Trek, this Barbie (yes, Barbie!) is modeled on actress Nichelle Nichols, better known as Lieutenant Uhura famous. She comes with a communicator, a tricorder, and plenty of inspiration for girls who want to be astronauts. ($29.95, Amazon)
Related: Empowering gifts for girls who are going to run the world one day
This one-piece mod phone case designed by artist Josh Ln is available for all kinds of iPhones and Galaxy phones. Plus, if you're shopping for a science geek, they'll think the design is out of this world. *cue groaning* ($29.75, Society 6)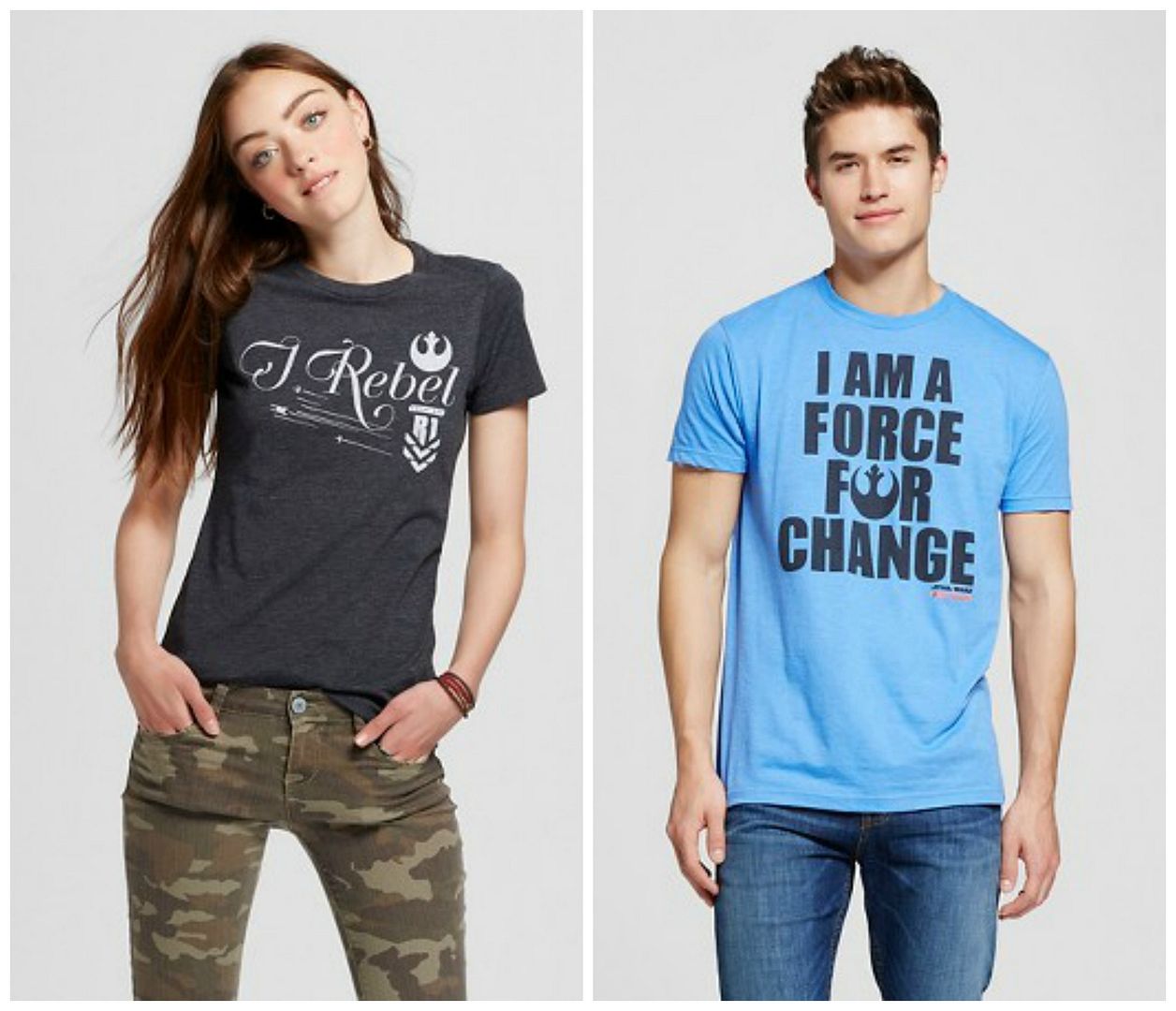 Target + UNICEF Force 4 Fashion Star Wars: Rogue One Shirts
Through December 31, $5 from each sale of these ten Star Wars: Rogue One designs goes directly to support the UNICEF Kid Power program. With shirts for girls and guys in a variety of sizes up to XXL, they've got some great messages about being a rebel and a force for change. Be aware that the women's sizes are Juniors (which run small), while the men's sizes are…well, Mens. ($12.99, Target)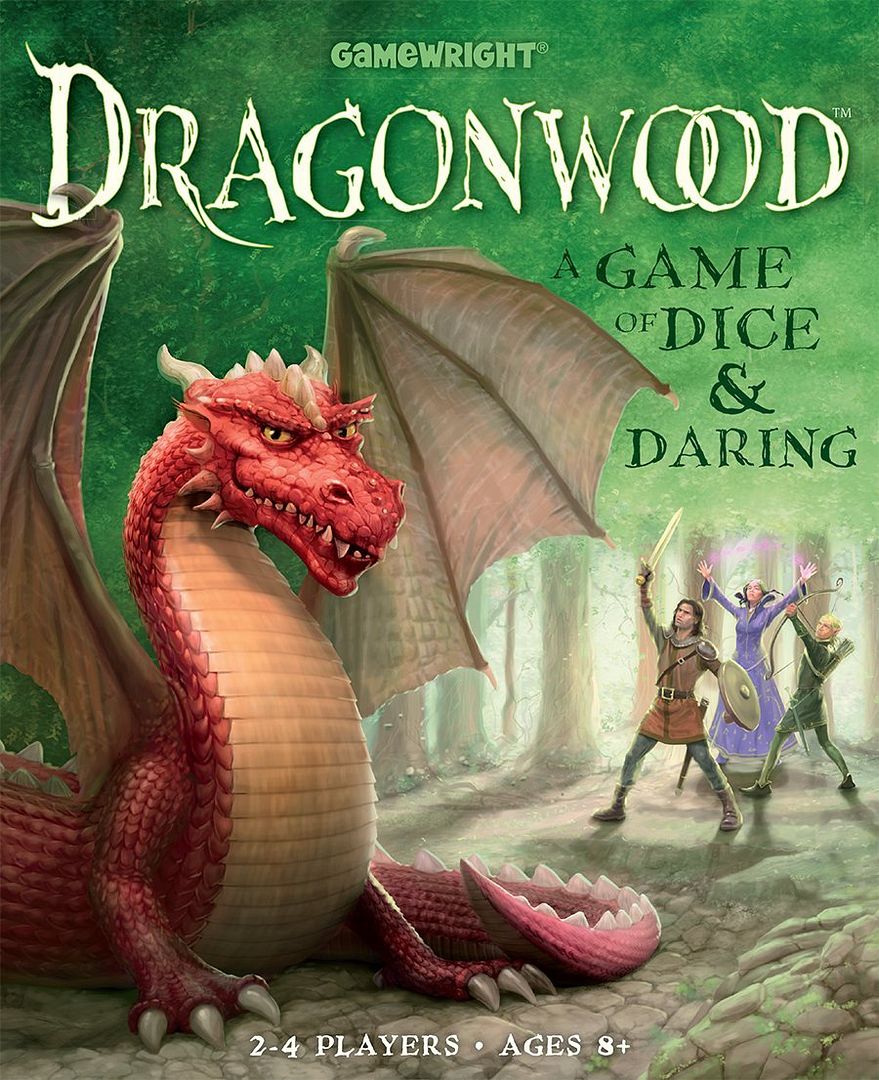 Strategy! Stinky goblins! Mighty dragons! This card game is simple to learn but fun for repeat play, especially for ages 7 to 10. If your kids are hooked on video games, Dragonwood is a great way to get them playing in the real world. And, you know, having conversations. ($8.99, Amazon)

Pokémon Sun and Moon for Nintendo 3DS

Pokémon Sun and Moon are the fastest selling games in Nintendo history, and all the kids are catching 'em all. If you need a 3DS to play, you can get the NintendoPokémon 20th Anniversary Edition 3DS with two faceplates and pre-installed Pokémon Red and Blue games. We're pretty sure you'd get an award for Parent of the Year for this motherlode of squirtles. ($89.99 for both games, Amazon)
Related: 12 of the coolest educational tech toys for kids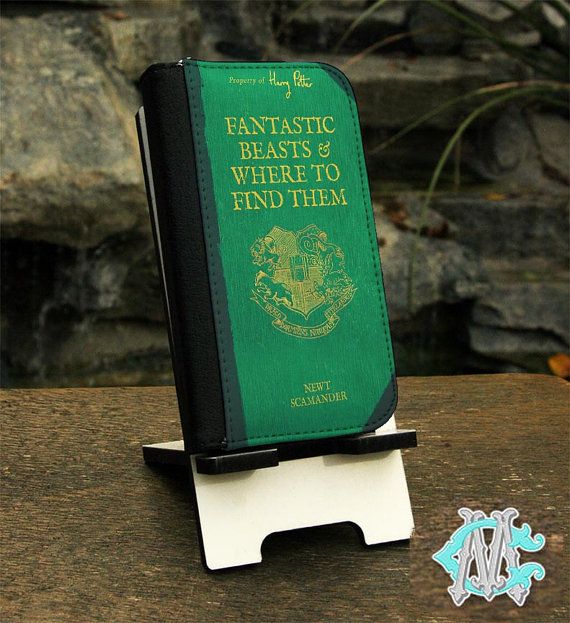 Fantastic Beasts and Where to Find Them Phone Folio Case
If your kid is obsessed with the latest J.K. Rowling franchise, they can now carry Newt Scamander in their pocket thanks to this cool faux suede case. Also browse the shop for geeky holiday gift ideas for fans of Tolkien, Douglas Adams, Beetlejuice, and The Neverending Story. ($19.99 and up, Customize Me AZ on Etsy)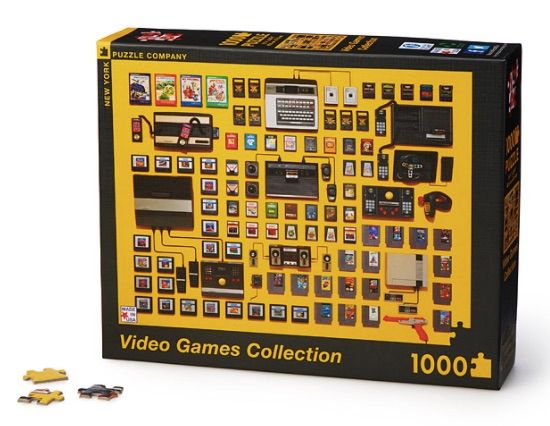 The video game aficionado will put their twitching thumbs to good use with this 1000-piece puzzle based on a photograph by artist Jim Golden. For bonus points, wrap it up with a copy of Ready Player One by Ernest Cline so they can read it before the movie hits theaters in 2018. ($18, Uncommon Goods)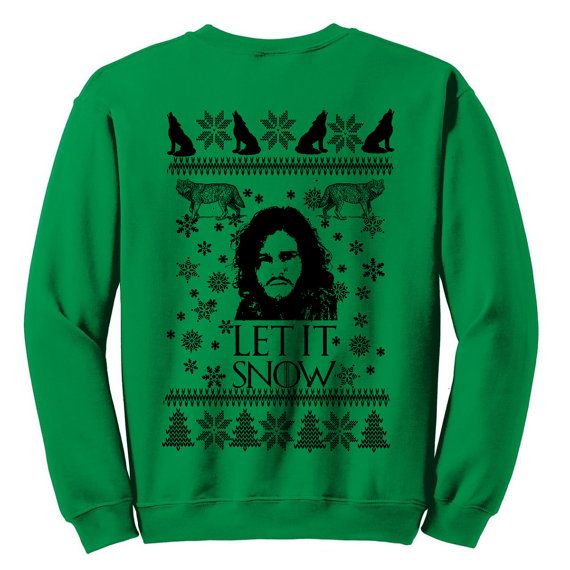 Let It (Jon) Snow Christmas Sweatshirt
Presumably your younger kids aren't watching GoT, but for teens and adults, I love this sweatshirt which combines our beloved Jon Snow with ugly holiday graphics and majestic dire wolves. You pick the color. It also ships in 1-2 days, so you might have it in time for that ugly sweater Christmas party. ($23.99 and up, Dat Boutique NOLA on Etsy)
If your kids know more about the Dark Side than the White Walkers, instead check out the awesome selection of ugly sweater designs from the geniuses at Black Girl Nerds, like this one featuring our favorite bot. There's also options for Evil Dead, Avengers and Frozen that you can order on mugs, totes, tech cases, and adult-sized tees too. ($14 on sale, Chris Raimo Art for Teepublic)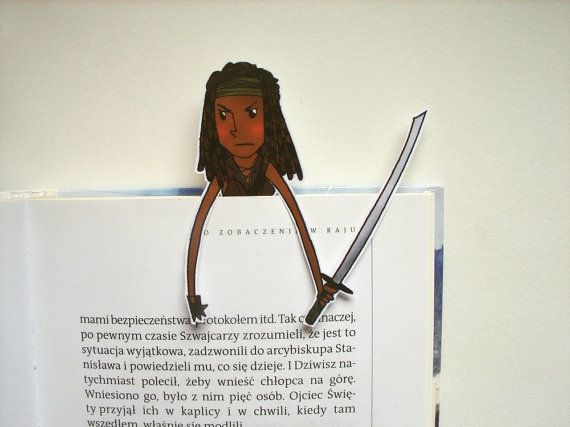 This downloadable, printable bookmark is cheap, easy, and deadly. I mean, who wouldn't want our favorite The Walking Dead heroine to keep your place in your favorite book? The shop has tons of options from Hannibal to Vikings to Harry Potter. Print as many as you want if you've got a group of kids. ($1.90 download, Big Nerd Wolf on Etsy)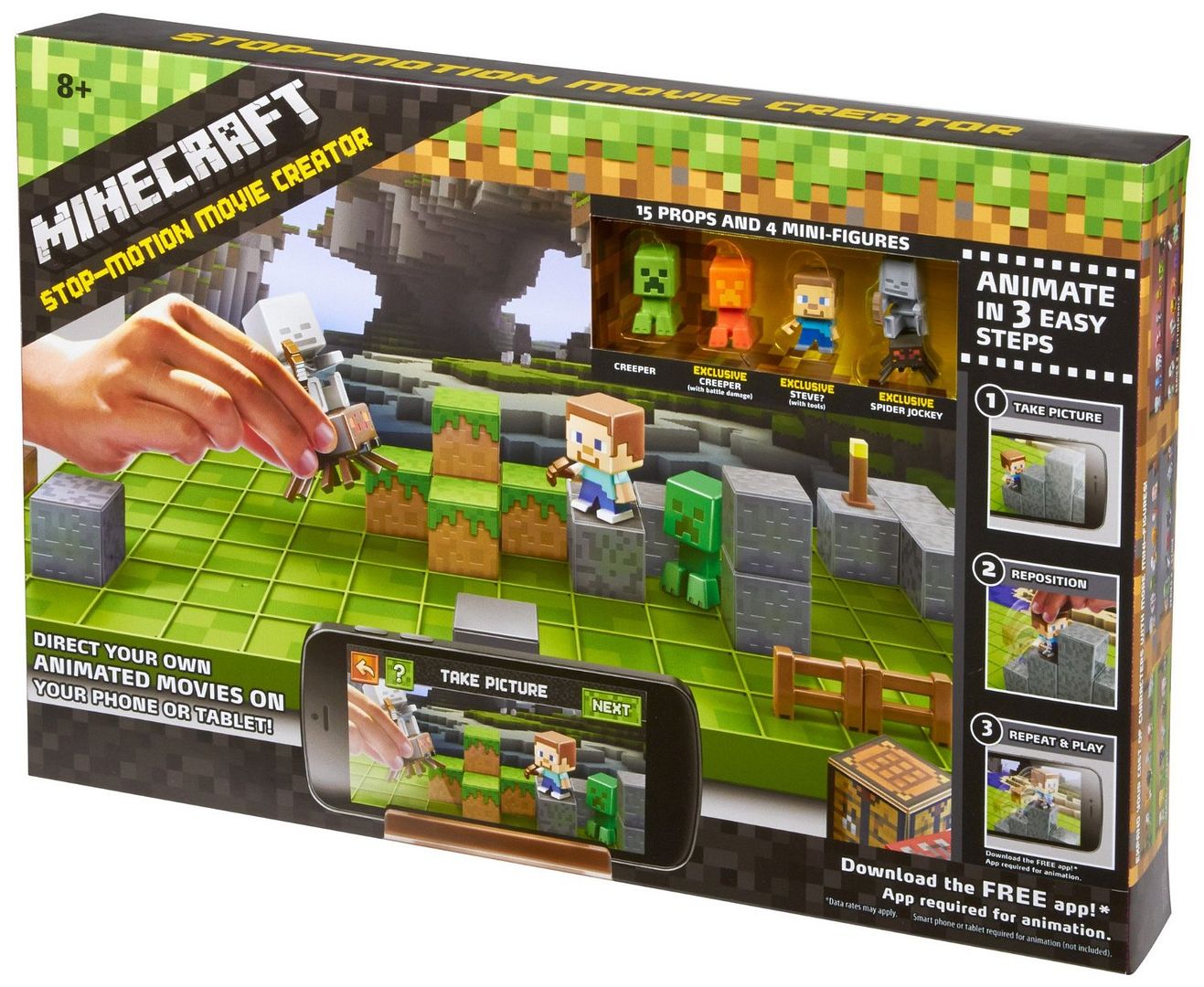 Minecraft Stop Motion Animation Studio
This cool kit combines real-world objects with a phone app to help kids make stop motion Minecraft movies in just three easy steps. Bonus: You don't have to hear that haunting funeral dirge music. ($27.99, Amazon)
Nintendo Silicone Baby Teether
These silicone teethers are available in oodles of fun Nintendo styles from mushrooms to Mario himself, each BPA free and ready to be refrigerated to soothe achy little gumbas. I mean, gums. Heh. They also have DC Comics teethers, if you're a fan. ($9.95, Bumkins)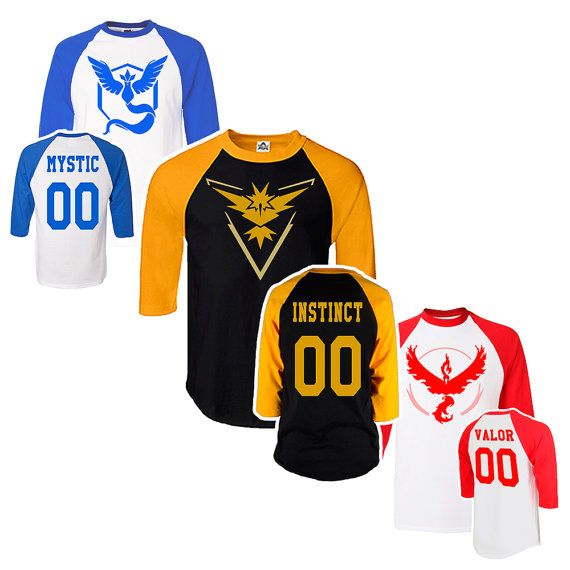 Are you Team Instinct, Team Valor, or Team Mystic? These cool jerseys will let everyone know immediately. The shop says it might take 10 days for your order to arrive, so it might get there after the holidays, but you can get 20% off with code COOLSTUFF20. ($17.99, OMG Cool Stuff on Etsy)
Wonder Woman: A Celebration of 75 Years
This compendium features over 300 pages of Wonder Woman's greatest adventures, from her first appearance to her more recent issues with Gail Simone. What a gorgeous tome of girl power.  ($30.66, Amazon)
Related: Fun geeky stocking stuffers all under $10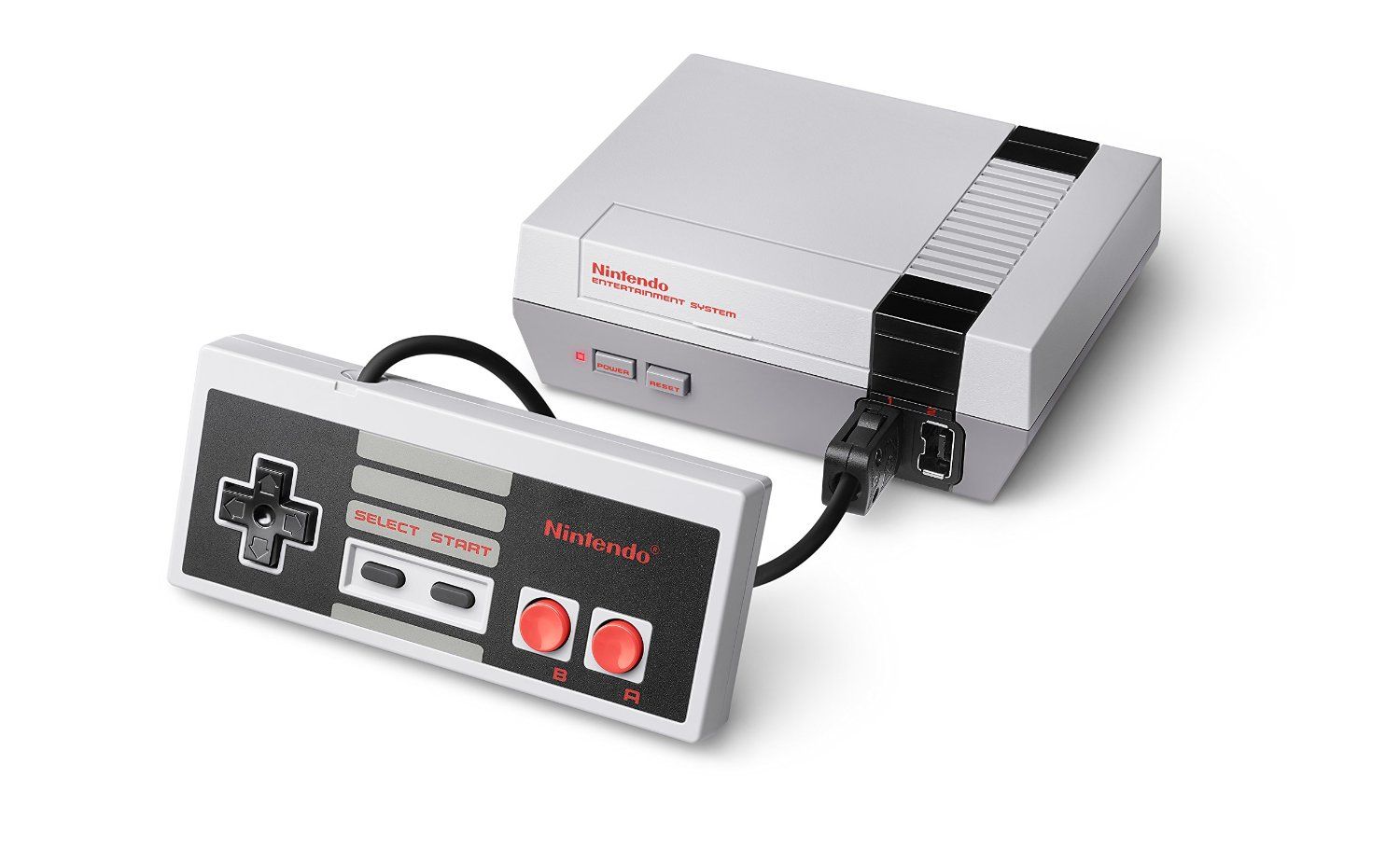 This year's Tickle Me Elmo is the impossible to find NES Classic Edition, a video game console that comes pre-loaded with 30 classic Nintendo games, including Super Mario Bros, Donkey Kong, The Legend of Zelda, Pac-Man, Mega Man, Kirby's Adventure, Castlevania. If you find one, let us know, okay? ($59.99, impossible to find. Sorry, Mario, but your Princess is in another castle.)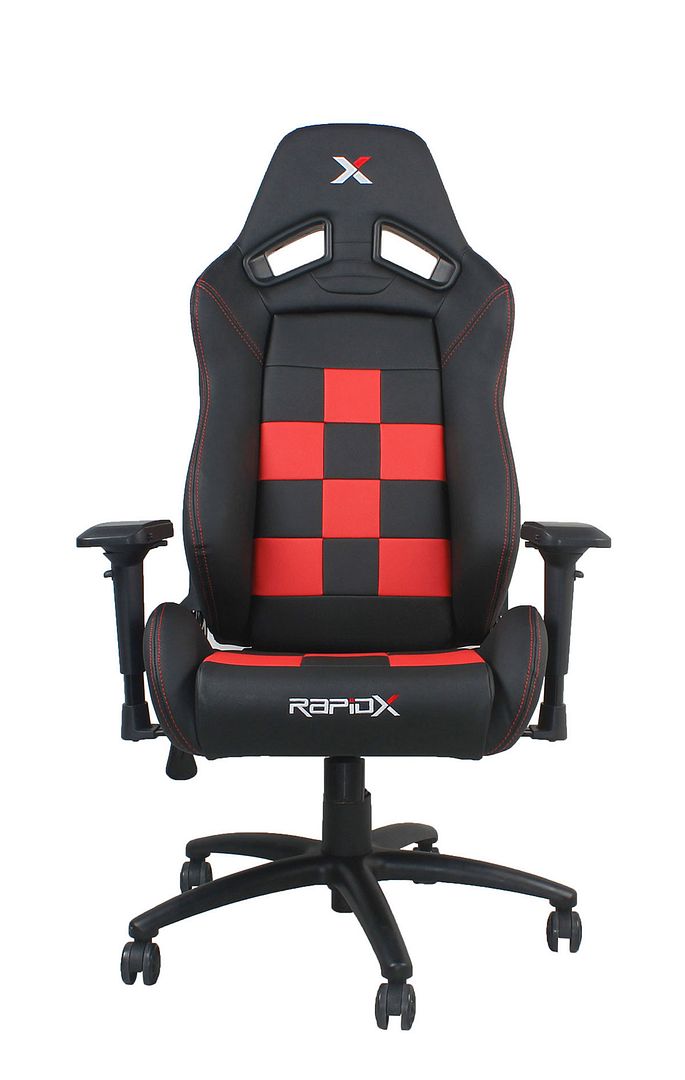 It looks like it belongs in a Formula One racer, but this splurgey gaming and office chair is created thoughtfully with high quality molded foam inserts and lumbar support pillows to make it as ergonomic as you can get. Your big kids keep a healthy spine while gaming, and if you need to borrow it for office work, you'll feel like a million bucks. Oh, and it's available in more subtle color choices than this race-me-across-the-den checkerboard. ($349, RapidX)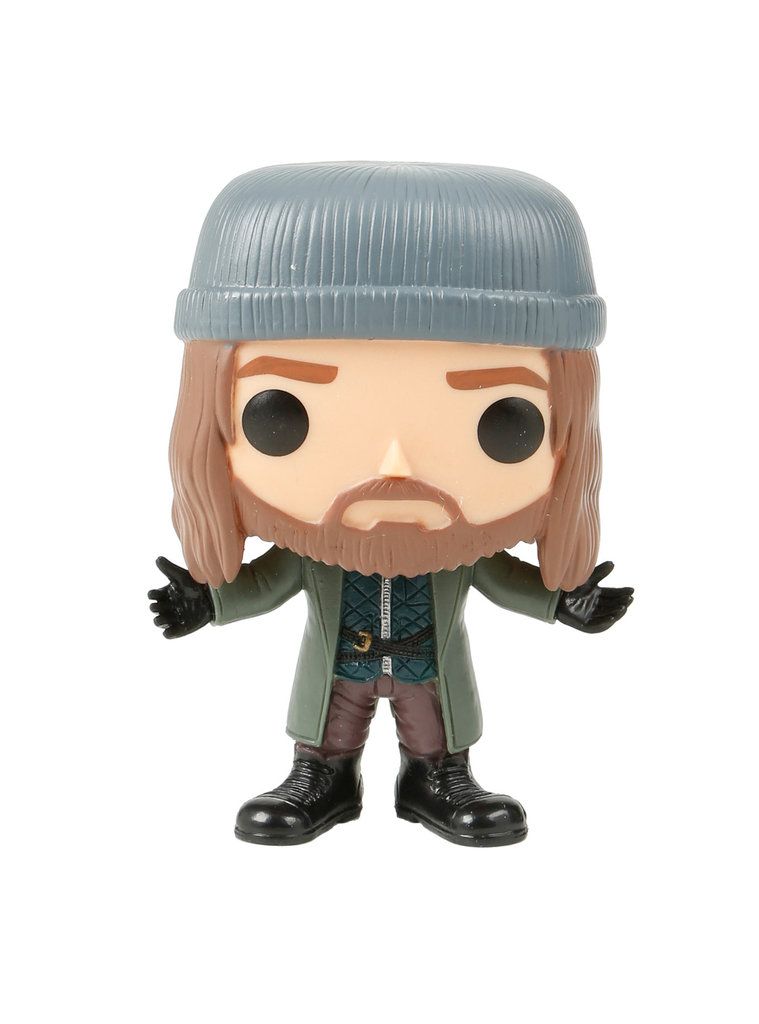 Funko Pop Jesus from The Walking Dead
Jesus! For Christmas! What could be more perfect? ($9.37, Hot Topic)
Whoo! The Cool Mom Tech Holiday Tech Guide Giveaway
We're so excited to give away a 32G iPad Air 2 (WiFi only) to one lucky winner! 
To enter for a chance to win:
1. Subscribe to Cool Mom Tech. If you're already a subscriber, leave us a comment telling us that you are. (Be sure to use the same email that you subscribed with so we can double-check. Don't worry, no one can see it but us.)
For additional entries:

1. Follow Cool Mom Tech on Twitter AND tweet a link to this post with the hashtag #CMTHoliday. Be sure to tweet something fun, like "I am LOVING this year's @coolmomtech #CMTHoliday guide LINK!" Hey, you can even share your favorite gift idea seen here. You can get up to 7 additional entries (one for every post in our tech gift guide).
2. Like Cool Mom Picks on Facebook AND share a link to this post on your feed. Make sure to send your link (or screenshot if it's a private update) to info@coolmompicks.com with CMT CONTEST in the subject to be entered. You can get up to 7 additional entries (one for every post in our tech gift guide).
Contest ends at 11:59 pm PST on December 26, 2016. Void where prohibited. US only please, 18+, see our general contest and giveaway rules for other details. Good luck!
Visit all our holiday tech guide posts: 
* 12 of the coolest educational tech toys for kids
* 15 custom photo gifts to make your friends and family swoon
* 15 awesome travel tech gifts for the frequent flyer or weekend warrior
* 10 stylish holiday tech gifts for the fashionista
* 24 of the coolest geeky gifts for kids and teens to keep the holidays nerdy and bright
* 28 seriously cool tech stocking stuffers for everyone on your list
* 22 fantastic holiday tech deals to reward you last-minute shoppers