As we mentioned on Cool Mom Picks, our team is off on a little break this week. Don't we all need one these days? (The answer is yes. Yes we do.) But hey, before we took off, we wanted to put together some of our very favorite summer tech posts — which also happen to be some of our reader's favorite summer tech posts.
Hope they help keep you safe, healthy, entertained, and maybe even cool. And bug bite free.
Wear sunscreen! And we'll see you August 1 with lots of fun, fresh new articles, tips and (eep) back to school ideas.
10 summer tech posts to get you through the season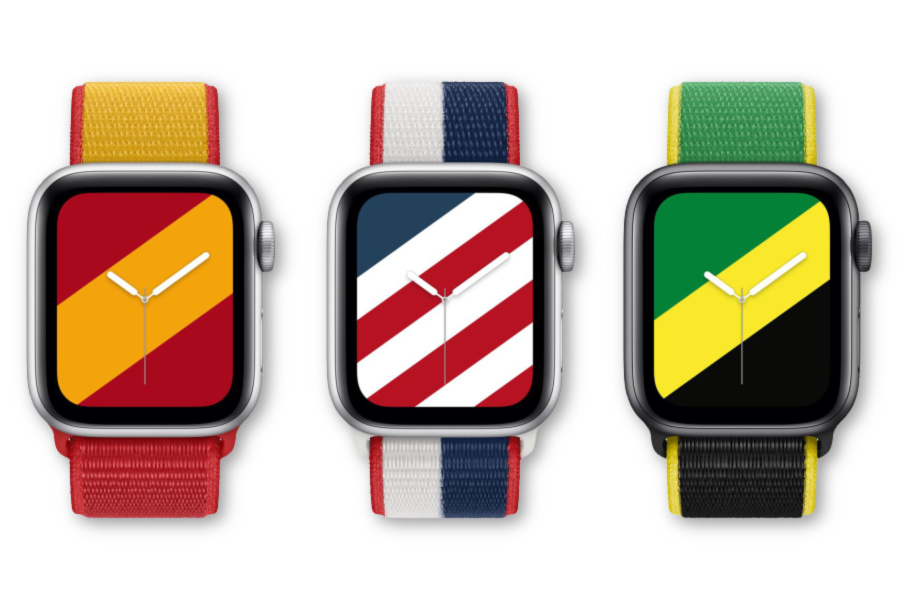 How cool are these Olympic watch bands and matching faces from Apple Watch?
1. Cut the cable cord? No worries. We've researched the best ways to stream the Summer Olympics to help you cheer on Team USA
2. Definitely check out our recos for 5 of the best audiobook apps to help you zone out, escape, learn, or stay entertained during those long summer car rides. (And if I may humbly recommend the best audiobook I've listened to maybe ever, it's this one.)
3. If you prefer podcasts, here are 12 escapist podcasts that are helping us get away…if only in our heads. Or if you're road tripping with kids, check out these 15 awesome podcasts for kids that parents love too. Listen together!
4. Apple put together this excellent free downloadable, interactive list of 30 creative activities for kids this summer. It's got lots more off-screen prompts than you might imagine — or apps that help get kids outdoors. Good stuff!
5. Speaking of which, love these tips for ways to use tech to get your kids outside. The Star Walk 2 app, above, remains a favorite!
6. Hey as long as you're going to be outside, check out these 3 high-tech mosquito killing solutions that keep your family itch-free, both in the backyard and on the road. For a fourth idea, we tried the first ever outdoor LED lights with mosquito repellent built-in and…whoa! Recommend!
7. These 8 screen time management tips for parents have been a popular post for years, and for good reason. We could all use a little help these days, right?
8. Get a little more sleep this summer (well, if you can) using my favorite tech trick to help me fall asleep and stay asleep. Especially these days, when we're getting up with the sun before 6 AM!
9. If you're using summer to catch up on movies in the air conditioned comfort of your own living room, we don't blame you! Here's where to stream all the 2021 Oscar nominees, say you've still got Nomadland, Minari, My Octopus Teacher, and Judas & The Black Messiah on your list.
10. After the year we've had, lots of parents are concerned about "the summer slide." For a little help — or a lot — be sure to go through this list of 10 terrific reading apps for elementary and middle school kids. We all know that experts say any way that kids read counts as reading, and we're all for apps and e-readers getting even reluctant readers into books.
Besides, school will be here before we know it. Eep.
For more, be sure to check out our 10 favorite summer posts on Cool Mom Picks and summer recipes on Cool Mom Eats!