This is a sponsored message from the Mathpid App If your child is struggling with math, needs more help than what they're getting in the classroom, or could just use a little enthusiasm boost, check out the free Mathpid app -- the popular, highly successful math app...
Trending right now. As in, this second.
Tech Tips & Tricks to Make Life (Way!) Easier.
Thinking about leaving Twitter? (Are we calling it Twexit yet?) With the big changeover in management this week, some Twitter users are leaving, some users are staying, and your choice is up to you. Either way, it's good idea to download your Twitter data archive. In...
If your kids are using a laptop or Chromebook for their schoolwork (or gaming), there are a few simple things you can do to help them avoid tech neck. Yes, it's totally a thing (says the person who's on her computer most hours of the day). Here are our tips, tricks,...
For those of us with college students (already!), we know how stressful it can be for our kids to get adjusted to a totally new schedule and, often, a new living situation. We even included meditation apps among our recommendations of apps for college freshmen to...
Even More Coolness. Enjoy!
We thought it would be a smart idea to put together the best apps for college students, and especially college freshmen. After all, when parents send our kids off to college -- whether close to home or across the country -- you really want them equipped with all the...
With back-to-school around the corner for us (and here for many of you), I always like to take some time to have tech conversations before things get super hectic. Whether your kids have their own phones or not, these tech conversations still apply (in many cases),...
It's no secret that we are huge fans of Star Wars here at Cool Mom Tech, so when we heard that Headspace just launched new mindfulness and meditation content for kids 5-10 called Find Your Force with Star Wars, I rocketed over to watch the first of four videos on...
I'm not sure about you, but I'm getting bombarded with ads on Instagram, whether it's in the feed or in the middle of my stories. Argh! Most of the stuff I don't really mind (well, maybe my wallet does), but there are things, like weight loss ads, that I do have an...
This is a sponsored message from SaneBox Whether that little red email badge is showing you 20 unread messages or 20,000, it can be overwhelming to feel like you'll never get to the bottom of it. Enter SaneBox. Trusted by TechCrunch, The New York Times, Forbes and...
We've spent the past several years evaluating the best headphones for students for remote learning, and while kids are back in school, one of the residual effects has been more online learning (and social!) opportunities. Whether kids are doing virtual live tutoring,...
With all the social and humanitarian crises we are facing as a nation, it's more important than ever that the next generation is activated toward making a difference. The children are our future, right? Well, here's one way that's happening. Meet Games for Change,...
Recently, Meta announced it would be launching new parental safety controls for teens in the form of tools and resources for both the Instagram social media app and their Meta Quest VR gaming headsets. The goal is to help parents better manage what our teens are...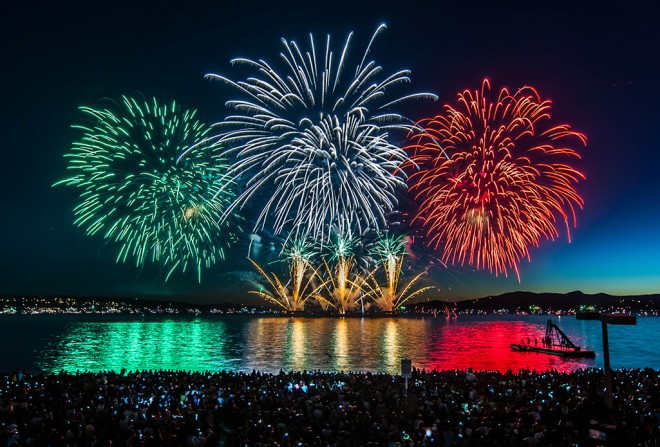 Fireworks are at the top of nearly everybody's list of favorite Fourth of July memories, but capturing the magic in fireworks photos can be extremely tricky. So we scoured our favorite photography and tech resources for great photo tips for fireworks, so that the...
This is a sponsored message from Dell If you're looking for a new laptop, computer, or tech accessories, this is a great time, thanks to Dell's Black Friday in July sale. Starting June 30, visit Dell.com/CoolMomTech for big savings off all kinds of computers and...
It took me longer than most people to get into audiobooks. Even while friends raved about flying through so many books on their commutes or while sitting in carpool lines, I had tried a few novels on Audible -- good ones! -- and just couldn't get through them. I...
This is a sponsored message from the pixsee Baby Monitor If you have been looking for the high-tech baby monitor that "does it all" -- and more -- you'll be amazed by the pixsee baby monitor. It's not just an incredible (and adorable) camera, it's controlled by a...