This is a sponsored message from Slingbox.   With more people taking their media on the go, Slingbox is an innovative service enabling you to watch and control all the cable TV channels you already pay for absolutely anywhere -- on your tablet, phone, PC or Mac. All...
"A wonderful app! It's better than rap! 'If I Ran the Circus' makes me smile like a sap!" Um... sorry. There's just something about announcing a new Seuss app that forces me to rhyme, albeit badly. We've talked at length about our affection for Oceanhouse Media's Dr....
Whether you're headed over the river and through the woods this Thanksgiving, or you're just trying to get things ready for the big turkey dinner without tripping on a hungry kid, there's a smart new U.S. geography app that is so much fun, your grade-school kids may...
It's always great when great iOS kids' apps that we feature here make their way over to different platforms. More education and entertainment for everyone! That's why we were thrilled to hear that Nosy Crow, makers of really terrific kids e-book apps like Cinderella...
I recently sat through a cooking demo press event at Panasonic HQ for the Panasonic High-Power ZX-1800 Blender, and was admittedly skeptical. (Hi, that's me with my arms folded across my chest.) First of all, I do not tend to think of Panasonic as makers...
This is a sponsored message from binj XS tablet   With all the features you'd want in a tablet plus a few more you might be wishing for, you'll want to check out the brand new binj XS Android tablet, which remarkably starts under $250. With similar features to popular...
At first glance, Neko Atsume: Kitty Collector may look like a cute cartoony app for young kids to waste a few minutes of their day. Yet, it's one of the few apps in my household that has the parents, teens, and my younger tween all hooked equally. And based on gushing...
Here are some of our favorite tech links from this week. Hope you enjoy them too!   This cool mom turned an old playroom into a super rad NES game room for her kids. How to write the perfect email. Or at least, one that will have the best chance of getting read. (via...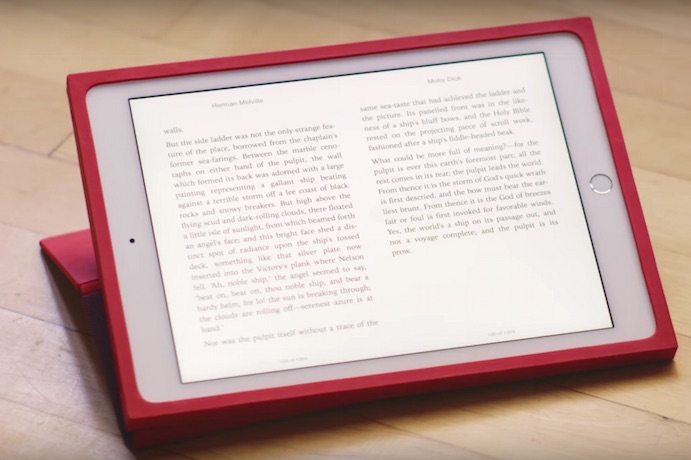 I just checked out Logitech's survey that reveals 56% of children are "frequently mishandling mobile devices." That's a nicer way of saying they're dropping them down the stairs, grabbing them from your hands and accidentally pushing them off counter tops. No surprise...
Today I cracked open my Facebook feed and was officially welcomed to the emojification of Facebook, with their new reaction system that gives you more options than mere "likes." For everyone who ever begged for a dislike button, the current solution takes a page from...
A couple of weeks ago, our friend Heather from the Rookie Moms discovered that her babysitter had been taking photos of her kids on SnapChat and she asked her Facebook friends what they would do about this. Now before you freak about sexting, SnapChat has pretty much...
As much as I love the vastness of the internet, sometimes I just want to find the perfect little black dress (should Liz and Kristen not be around to tell me just what to buy!) or the name of a great family restaurant at the beach without having to scroll through a...
Every year around this time, I hear the buzz around Oscar-nominated films and roles, and every year around this time, I realize that I have seen, oh...none of them.  I know a lot of you feel me. But with this compilation of flicks from the Common Sense Media 2016...
Here are some of our favorite tech links from around the web this week. We hope you enjoy them too.   Easy, clever ways to clean-up, store, and display Legos. Sock over the vacuum hose?! On creating a computer voice that people will actually like. (Kristen says, Why...
When it comes to my range of talents, I'm sadly lacking in the music department. Yep, I'm pretty much tone deaf, unlike Kristen, the former music therapist, who puts us all to shame there. However I still really want my kids to get the benefits that come from a good...
Whenever my husband and I manage to squeeze in a date night dinner, I have to be very conscious of my iPhone usage. He does not appreciate the lemme just check this one thing real quick business, not in the slightest. I get it, though. Having my face washed in that...