One of the best aspects of Mother's Day in the digital age, at least for us, is checking in on our social feeds and seeing all the amazing Mother's Day photos. Which means a lot of us want to know how to take the most flattering, absolute best photos of moms. We're...
The Best of the Best Educational Apps
"A wonderful app! It's better than rap! 'If I Ran the Circus' makes me smile like a sap!" Um... sorry. There's just something about announcing a new Seuss app that forces me to rhyme, albeit badly. We've talked at length about our affection for Oceanhouse Media's Dr....
Whether you're headed over the river and through the woods this Thanksgiving, or you're just trying to get things ready for the big turkey dinner without tripping on a hungry kid, there's a smart new U.S. geography app that is so much fun, your grade-school kids may...
It's always great when great iOS kids' apps that we feature here make their way over to different platforms. More education and entertainment for everyone! That's why we were thrilled to hear that Nosy Crow, makers of really terrific kids e-book apps like Cinderella...
I feel like I'm a pretty diligent parent who wants to know what's going on in my house. I monitor my kids' tech. I watch their after-school snacking. But one area that I don't think to check much is the air quality in my home. It's one of those things that flies under...
If you're hoping to get your future mathlete ready for preschool in the fall, or just want to find a new ways to help practice counting, adding, and subtracting with your first grader, download the free version of King of Math Junior. This smart and fun game for iOS...
If you need a five-minute time killer today (because we know you have just oodles of extra time to kill, parents) check out the very fun if questionably accurate Analyze Words. It's as simple as plugging in your Twitter handle -- or anyone else's -- and within...
Here are some of our favorite tech links from around the web this week. We hope you enjoy them too!   Feast your eyes on the newest Kindle e-reader. All those hidden Facebook messages you've been hearing about? Found them! Football games are now coming to Twitter!...
If your household is anything like mine, you're familiar with the epic battles between kids over the remote control -- as in who holds it, what to search for, what to watch and what not to watch. I'm lucky if I ever get my hands on it at all. So when it came to...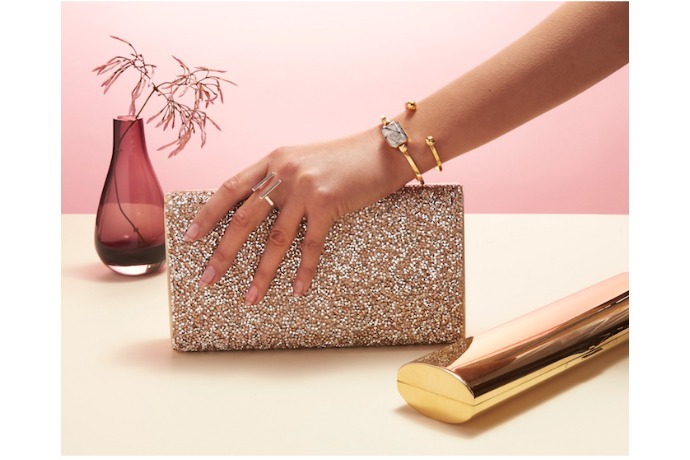 It's springtime! Bring on the warmer weather, chirping birds, flower blooms, lighter layers, and the fabulously stylish wearable fitness trackers that look more and more like cool jewels. Why should you be stepping into the sunny skies with some boring rubbery band...
Yes, we went with the slightly sanitized version on the name, because this is a family show here. But that doesn't take away from how much we love the hilarious, crazy-popular FB page turned full-fledged blog, I F'ing Love Science, also known as IFLScience. Created...
You know the junk mail or spam box in your email, where sometimes non-spam emails end up? Well, it turns out Facebook has a similar filter for your Facebook Messenger PMs, and just like with email, a lot of legit messages are getting sucked into this filter and we're...
It's Sunday morning and your kids' friends just had to cancel their afternoon playdate. Or, you are on vacation with your toddler, and rain has just ruined your plans to visit that cool new park you read about online. What to do? Well, nowadays, there are lots of...
Coding is certainly one of the new buzzwords in education, along with STEM, STEAM, and now, believe it or not, STREAM. And while a lot of learn-to-code apps toys, and games, like Robot School, Dash Robot, and Code Master, are targeted primarily to grade-school kids,...
Here are some of our favorite tech links from around the web. We hope you enjoy them too.   How great is this Future Smart Girl onesie? Lots more cool geeky baby gifts in our baby shower gift guide. We're enjoying Techies, a portrait project highlighting tech...
Parents are always asking us how to monitor the safety of their kids online. Combine that with social media, and it can be really overwhelming for parents to know how to educate their kids while still keeping track of their activity. And as someone with a tween in the...