We've shared lots of different ways you can take back your Facebook News feed and make it your own again. Well, as much as possible, anyway. That includes everything from using the See First to Hide Post. But it turns out, there's actually a super simple thing you can...
The Best of the Best Educational Apps
H i Cool Mom Tech, I just got a NOOK for my five-year-old. Any suggestions for inexpensive learning apps? - reader, via Facebook   Ooh, lucky kid you've got. Having a fun device like the NOOK is certainly a great way to encourage reading and learning--tablets most...
Hi Cool Mom Tech, any suggestions for fun kid-friendly typing apps or websites? - Tiffiny via Twitter How perfect--I've just been looking for typing websites myself, to get my own kids to learn how to type online. Especially after the pain of watching her spend a good...
School's almost out for summer where I am, so I'm glad to find an awesome new educational app called My Incredible Body that takes kids -- and hey, parents too -- on a fascinating journey through nearly all the organ systems in our body and keeps the learning going....
One of my favorite new discoveries at Toy Fair 2017 was Turtle Mail, a cool WIFI-connected gadget that actually lets you send messages to your kids without them needing a screen. That's because your little notes print out like a cash register receipt for your kids to...
We had such a wave of nostalgia after seeing this super cool Lofree keyboard on Design Milk that we just had to share it with you. You fellow Gen X-ers who used typewriters and word processors to write high school and college papers might appreciate this modern take...
Anyone else burning out on Candy Crush and 1010 lately? Me too, so I just downloaded The Path to Luma (free on iOS and Android) and I have to say that it's turned out to be better and more interesting than I expected. In fact, my kids also keep sneaking and advancing...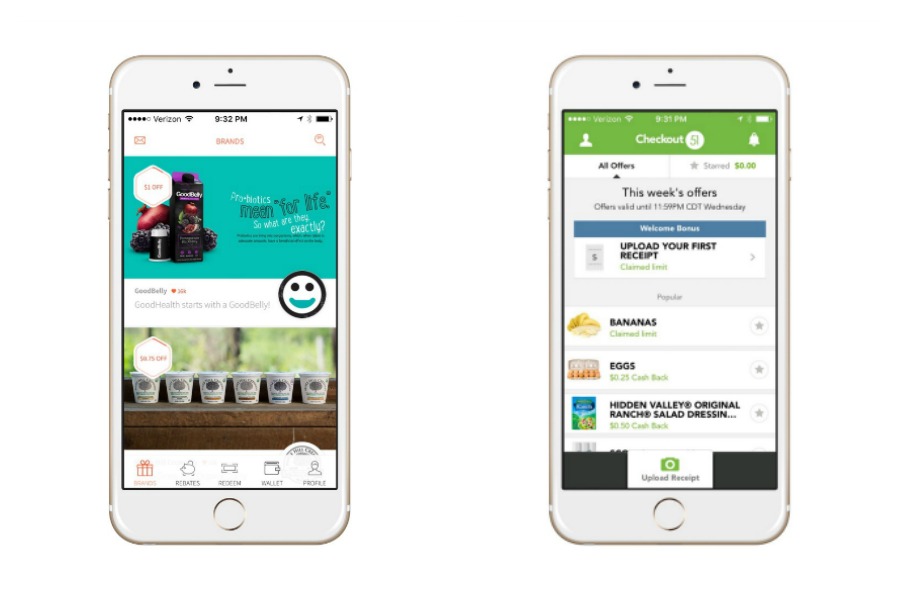 If you're looking to cut down your grocery bill (who isn't?), clipping coupons and checking the grocery store circular are smart ways to make it happen. But these days, you can do so much of that online, right from your smart phone, thanks to these 4 coupon apps. From...
If your kids are like mine, they're obsessed with taking pictures, and well, your phone is a better camera option than your DSLR. Except, it's still a pretty expensive piece of tech.  So, when I heard about the Kickstarter campaign for the new Pixlplay camera for...
You might have heard about the app Roblox, a multi-player Minecraft alternative that's making the news because kids are unknowingly chatting with adult strangers. And getting propositioned. Just read what sort of chats this dad discovered his son was getting. Gross....
Here are some of our favorite tech links from around the web. We hope you enjoy them as much as we did.   This Japanese artist Tadashi Mori shares the coolest origami tutorials. Star Wars, anyone? (via TadashiOrigami on Instagram) This monk is spreading Buddhist...
There have been plenty of times I've been stuck with a low charge on my smart phone or tablet, especially when I'm traveling, and have used one of those public charging ports to juice my device up again. Well, you might want to skip those because from what we've...
Well this is cool, parents! Khan Academy is partnering with Disney and Pixar to offer free online classes in storytelling for kids of all ages to show them how STEM helps make movies. The initiative is called Pixar in a Box, and we're pretty sure it's going to get...
These free Valentine's Day e-cards from the New York Public Library (NYPL) gave us a little chuckle this morning, so we just had to share the love so you could share it too. Just head over to the NYPL website and create one of your own for your special book-loving...
Your Valentine's Day just got a whole lot more romantic thanks to the official news that Prince is now available on Spotify and Apple Music. Whoo! That's right, all of his albums can be streamed all day, and... all night. Ahem.  Start off with a little Purple Rain,...
Whether your kids are with a full-time nanny or you just use a babysitter (or grandparent) for an occasional date night, creating a social media policy is an important consideration. It could be a formal written contract, or just a short discussion, but either way,...