We get lots of questions from readers about how to repost a photo on Instagram. While we know that you can simply take a screenshot of the image you wish to share, then upload to your own feed with a photo credit + tag or camera emoji + tag (adding #regram), we prefer...
We parents hear all the time about the importance of reading for kids. Fortunately there's a huge range of topics in outstanding kids' books to engage kids, from wizardry to classroom adventures to spy novels to fairy tales re-told. But I have to admit that Lauren...
It's hard to believe that in many places around the country, we're halfway through the school year. But if your kids are like mine, that also means they've been drilling their math facts for months, and they could probably use a change of pace. The Counting Kingdom is...
While my NYC school kids are home today in honor of Martin Luther King Jr. Day, I know that sadly, it's still not recognized nationally the way we recognize, say, the mythology of Columbus Day. (I'll refrain from going off on that one.) In several southern states, MLK...
Anyone else burning out on Candy Crush and 1010 lately? Me too, so I just downloaded The Path to Luma (free on iOS and Android) and I have to say that it's turned out to be better and more interesting than I expected. In fact, my kids also keep sneaking and advancing...
If you're looking to cut down your grocery bill (who isn't?), clipping coupons and checking the grocery store circular are smart ways to make it happen. But these days, you can do so much of that online, right from your smart phone, thanks to these 4 coupon apps. From...
If your kids are like mine, they're obsessed with taking pictures, and well, your phone is a better camera option than your DSLR. Except, it's still a pretty expensive piece of tech.  So, when I heard about the Kickstarter campaign for the new Pixlplay camera for...
You might have heard about the app Roblox, a multi-player Minecraft alternative that's making the news because kids are unknowingly chatting with adult strangers. And getting propositioned. Just read what sort of chats this dad discovered his son was getting. Gross....
Here are some of our favorite tech links from around the web. We hope you enjoy them as much as we did.   This Japanese artist Tadashi Mori shares the coolest origami tutorials. Star Wars, anyone? (via TadashiOrigami on Instagram) This monk is spreading Buddhist...
There have been plenty of times I've been stuck with a low charge on my smart phone or tablet, especially when I'm traveling, and have used one of those public charging ports to juice my device up again. Well, you might want to skip those because from what we've...
Well this is cool, parents! Khan Academy is partnering with Disney and Pixar to offer free online classes in storytelling for kids of all ages to show them how STEM helps make movies. The initiative is called Pixar in a Box, and we're pretty sure it's going to get...
These free Valentine's Day e-cards from the New York Public Library (NYPL) gave us a little chuckle this morning, so we just had to share the love so you could share it too. Just head over to the NYPL website and create one of your own for your special book-loving...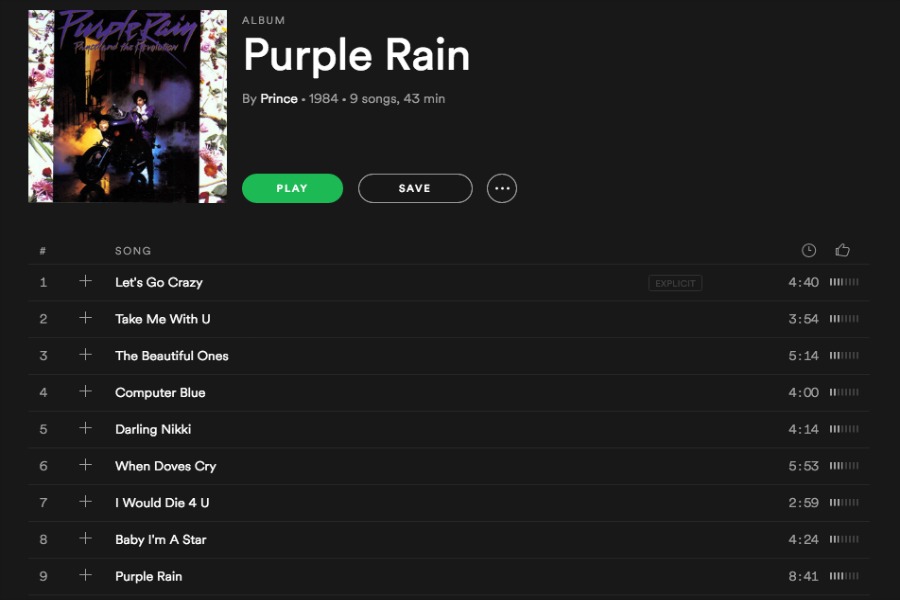 Your Valentine's Day just got a whole lot more romantic thanks to the official news that Prince is now available on Spotify and Apple Music. Whoo! That's right, all of his albums can be streamed all day, and... all night. Ahem.  Start off with a little Purple Rain,...
Whether your kids are with a full-time nanny or you just use a babysitter (or grandparent) for an occasional date night, creating a social media policy is an important consideration. It could be a formal written contract, or just a short discussion, but either way,...
If you're a regular Cool Mom Tech reader, then you know we love STEM-oriented toys for children, especially if they're so fun and challenging that kids don't notice they're educational, like the new Electric Motors Catalyst box. Unlike some of the kits and...
If you've been shuffling your feet, trying to figure out a reason to rationalize an Apple Watch, you might want to shuffle those tootsies over to Target right now. They've got a big Apple Watch sale going on with some of the best prices we've seen. Related: Is the...