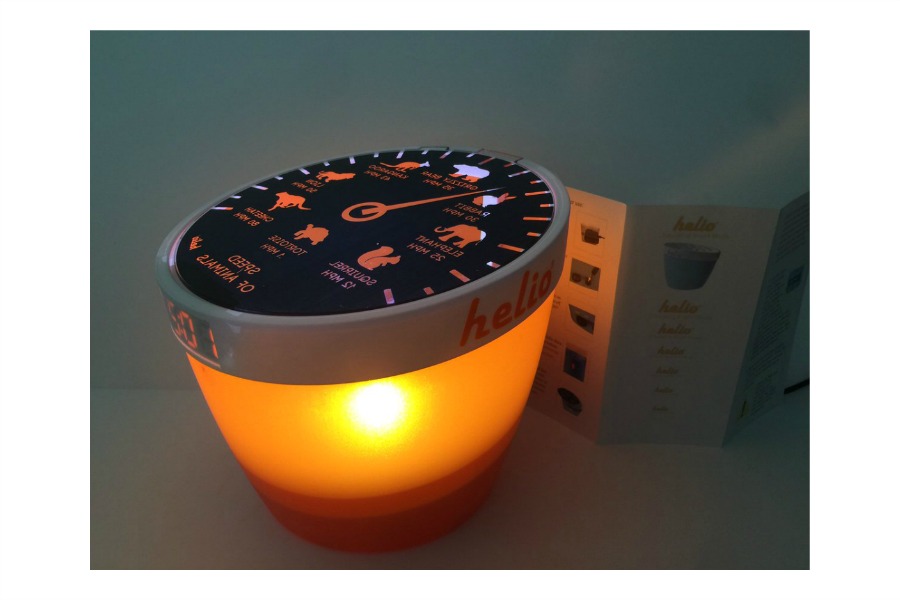 Along with Turtle Mail, one of my other favorite finds at Toy Fair was Helio, a cool, educational nightlight that actually helps your kids learn as they fall asleep. And as someone with a child who has sleep issues, you can probably guess why I got so excited when I...
The Best of the Best Educational Apps
Each summer, my kids love to monitor the growth of our backyard garden and keep an eye out for rabbits and deer. This year, we're also watching flora and fauna on the Plants app -- the latest release from TinyBop, maker of the Human Body app that we raved about last...
As much as I embrace technology and consider my iPhone another appendage, I still feel nostalgic for the simpler times when tech didn't rule over everything, especially for my kids. Which is why I find the Kickstarter campaign for a new toy experience...
My kids are just two weeks into summer break, and they're so happy to have their days to just play outside and swim and you know, not do math. But since I don't want them to lose everything they've learned in just a few months, I've put together some great math apps...
There have been plenty of times I've been stuck with a low charge on my smart phone or tablet, especially when I'm traveling, and have used one of those public charging ports to juice my device up again. Well, you might want to skip those because from what we've...
Well this is cool, parents! Khan Academy is partnering with Disney and Pixar to offer free online classes in storytelling for kids of all ages to show them how STEM helps make movies. The initiative is called Pixar in a Box, and we're pretty sure it's going to get...
These free Valentine's Day e-cards from the New York Public Library (NYPL) gave us a little chuckle this morning, so we just had to share the love so you could share it too. Just head over to the NYPL website and create one of your own for your special book-loving...
Your Valentine's Day just got a whole lot more romantic thanks to the official news that Prince is now available on Spotify and Apple Music. Whoo! That's right, all of his albums can be streamed all day, and... all night. Ahem.  Start off with a little Purple Rain,...
Whether your kids are with a full-time nanny or you just use a babysitter (or grandparent) for an occasional date night, creating a social media policy is an important consideration. It could be a formal written contract, or just a short discussion, but either way,...
If you're a regular Cool Mom Tech reader, then you know we love STEM-oriented toys for children, especially if they're so fun and challenging that kids don't notice they're educational, like the new Electric Motors Catalyst box. Unlike some of the kits and...
If you've been shuffling your feet, trying to figure out a reason to rationalize an Apple Watch, you might want to shuffle those tootsies over to Target right now. They've got a big Apple Watch sale going on with some of the best prices we've seen. Related: Is the...
I've been a big Nordstrom fan for years, and not just because I have a little shoe addiction. Their customer service is unrivaled, like the time they sent someone to my home to take off a security tag an associate had forgotten to take off. Nope, I'm not kidding. What...
Here are some of our favorite links from around the web. We hope you enjoy them as much as we did.   Our favorite Emily McDowell card. Get it for Valentine's Day! Use the KonMari method with your tech gadgets and digital life. Smart! If you have a VIZIO smart...
Just because January is over doesn't mean we can't still clean, organize, declutter and start fresh. Most of us will start (and finish) with the obvious physical objects surrounding us and taking up space. While our editor Christina shared how the KonMari Method works...
If you own an Internet-connected VIZIO smart television, you might have heard that they've been collecting data on your viewing habits for years, and surprise, it's a serious breach of privacy. We took a close look at the reports and the claim on the FTC website to...
This is a sponsored message from Warner Bros. Pictures As you might have heard, The LEGO Batman movie is coming to a theater near you this Friday, but right now, you can download the new, free LEGO Batman Movie app so your kids can save Gotham, right on a smart phone...