Yes, we all make New Year's Resolutions to eat better and work out more and blah blah blah. Cue the leftover cheesecake entering my mouth at 10AM on January 1. But if you're online at all (hi there) I've put together a few tech resolutions you should definitely consider adding to your list. Best of all, I bet you can actually keep most of them. Don't worry, we're here to help!

hexadecimal new year's calendar above via the now-defunct wallaroo Etsy shop

1. Manage Your Inbox
If you just take a little time now to play with your filters and folders, especially in Gmail, you'll find you save yourself a ton of time later. Gmail's priority inbox is a huge help. We've got more tips for inbox management here. My favorite: unsubscribe from all those inbox-clogging notifications from Twitter, Facebook, Pinterest, and 37 flash-sale sites (do you really need to know every time someone likes your post?)–or at least filter them to automatically skip your inbox and land in a separate folder that you can check less frequently.
Related: Inbox Zero trick: How to clean out your inbox on Gmail and start the year fresh.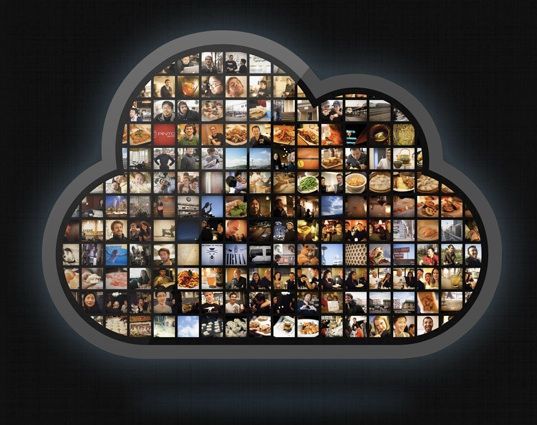 2. Back Up Photos and Data
All it takes is one hard drive crash or lost smartphone to make you way more diligent about backing up your data. Don't wait for that, trust me! Get in the habit of syncing your phone and tablet at least once a week. Back up photos on the cloud with Snapjoy (above), and back up Instagram photos with a service like Instabackup or Instaport.me. Make sure you've got plenty of storage on iCloud, Amazon CloudDrive, Microsoft SkyDrive, or even Dropbox–with autobackups scheduled. Your own external hard drive is a good bet too.
3. Check Privacy Settings
We've always offered a lot of tips about online privacy and safety. But these days it's like Facebook, Instagram, and other networks are changing privacy settings and Terms of Service every second. In fact, just this week Facebook announced that now anyone can private message you and not just friends. Ugh. So take a few minutes to go through your setting and make sure it's just how you want it. Can friends of friends see your photos? Can strangers get your contact info? A good trick is to log out and check your page, so you can see what a stranger would see.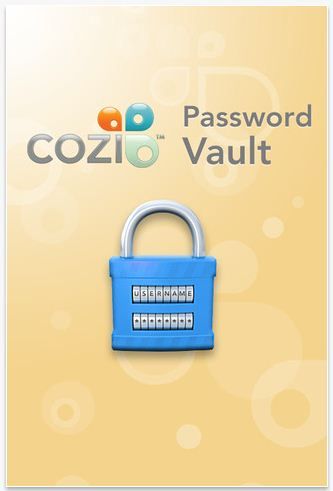 4. Reset Passwords
The way you change your batteries in your smoke alarm during the time change? It's a good idea to change your passwords every year or so. Why
not now? If like me, you have trouble remembering them (ack, why do some insist on 37 characters!) try the Cozi Password Vault. Just uh, don't make your password "password." That's lesson #1.
Related: How to make strong passwords and protect them
5. Go Paperless. Or, More Paperless
We've got a slew of tips on how to go paperless, from scanning kids artwork to ditching the fax machine. You can even stop clipping real coupons and start relying on coupon apps to get the best deal. It's not only tree-friendly, it really does eliminate clutter and keep you super organized once you get going.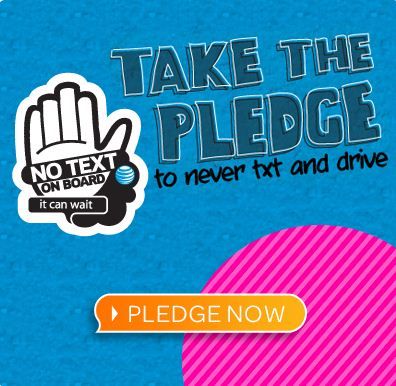 6. No Texting and Driving. Ever.
Now that we know about the perils of texting and driving, coupled with the number of apps and services to eliminate the need, there's really no excuse for us anymore. Also, it's increasingly illegal around the country. Check out apps like Textecution which literally disables your phone at a certain speed, or the Parrot MINIKIT which manages your phone hands-free, including allowing you to reject calls with a voice command.
7. Recycle or Trade in Gadgets
I realized that if I just went through some of our drawers and got rid of the old cameras, AC adaptors that plug into nothing that I can think of, and cell phones circa 1995, we'd not only make more room, we could even make a little money. We've featured 5 easy ways to recycle or donate your tech,  4 things to do with an old iPad (should you be the lucky owner of a new one!), tech buyback websites, and info on Apple's recycling program or Target's Trade-in Program which you can apply on the spot towards a gift card.
8. Print a Few of Those Photos
Sometimes I feel like stockpiling 8 million digital photos on my computer is like the miser who just sits around counting his money without spending it. Take a
little time to print your favorite photos to hang them, stick them in albums, or send to relatives who will love them. Or turn them into photo books – a search on our site yields tons of beautiful and easy options.
9. Take Common Sense Precautions to Avoid Cell Phone Radiation
We're not alarmist around here, but if you want to take the better safe than sorry approach, we have some great tips for avoiding cell phone radiation. It can be as simple as dialing through the speaker phone, using a good Bluetooth headset (still love my Jabra Stone), or investing in a Pong phone case.
10. Less Email, More Video
There isn't a doting grandparent, cousin, uncle or godparent in the world who won't be excited for more face time (so to speak) with the kids. While Skype (above) is the most popular option for video chat, we've got 5 video chat options so you can find the one that's right for you.
11. Unplug More
There, we said it. Old school board game night, anyone?