There's that wonderful moment when you first open up the box of your newest gadget and just smile at it. Some folks even give the new, shiny, and often pricy tech toy its own special name. At no point during this grand unboxing do you envision the gadget in other state than pristine. You want to keep it in tip-top shape for as long as possible — or at least until the next upgraded version comes out.
So how do you that?
Honestly? By planning. And right now, in the swirl of back to school season, is the perfect time to start figuring out how to protect your tech gear, both the new and new-in-spirit.
So we're happy that we can offer you some great tips, on behalf of our sponsor Asurion, which offers protection plans for your expensive technology from phones to computers to cameras and appliances. In other words, yes, you can use a protection plan like Asurion's, but there are even more ways to take care of your gadgets and and help boost their longevity — and we've got 10 of them right here for you.
1. Get a really great case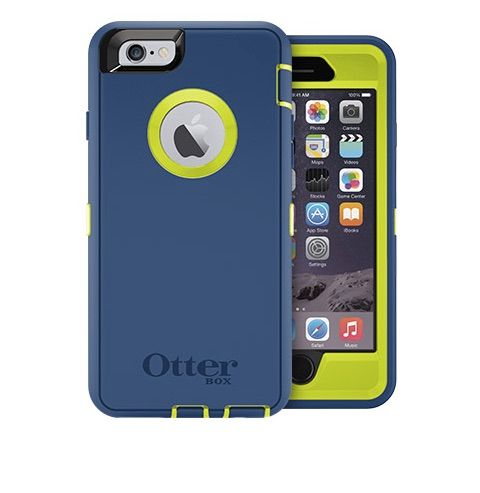 This is really the first line of defense for smartphones and tablets. A durable case will help guard against scratches, scrapes, drops, as well as those apple-juice-and-crumb-covered little hands that are practically drawn to gadgets like magnets. The Otterbox Defender Series for iPhone 6 (above) is pretty tough to beat — literally. It has a triple-layer, rugged protection and built-in screen protection.
Or, go for a LifeProof case (for iPhone and Samsung Galaxy models), which not only protects smartphones from water (or as we think of it, H2Noooo!), but it faces off against spills and sticky toddler fingers. There are also quite a few protective and stylish LifeProof iPad cases to consider for covering your beloved tablets, too.
2. Use a screen protector. Do it. Now.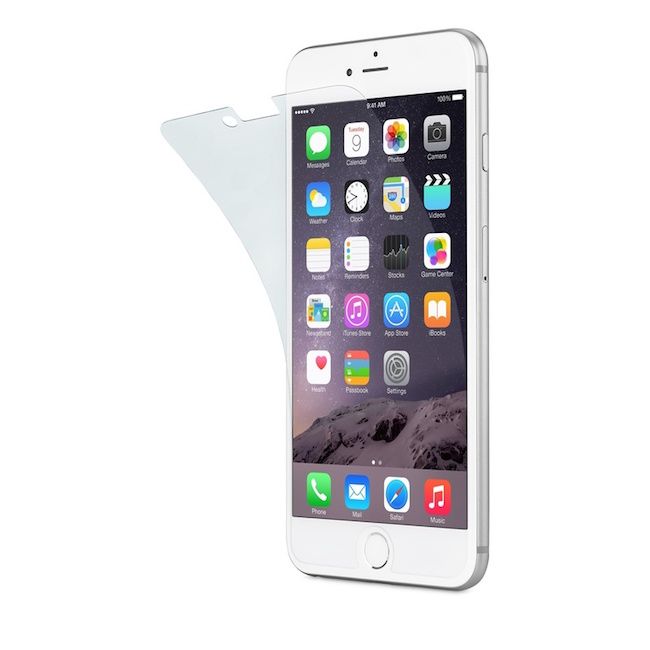 A cracked screen is nobody's favorite. Up your chances of avoiding the dreaded break with a reliable screen protector. Belkin top-shelf screen protectors are made from real flexible glass, resulting in a smooth protector that is supposedly nine times stronger than your usual plastic protectors. Cool Mom Tech gave the Belkin TrueClear InvisiGlass Screen Protector (above) high marks for its super thin profile, simple installation, and solid protection from scratches.
3. Clean your devices. Often.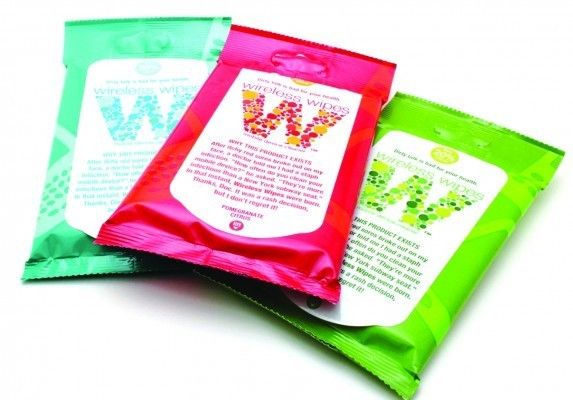 Sticky fingerprints, greasy smudges, scratchy crumbs, and, good lord, the germs — our tech gadgets endure it all. We have great tips for cleaning your tech, from keyboards to screens to earbuds (which can get kind of nasty as you can imagine).
As for those ubiquitous screens, we're fans of using gentle, screen cleaning wipes like Cool Mom Tech fave Wireless Wipes (above). They're antibacterial but non-corrosive, and they dry fast without leaving behind annoying streaks. Another favorite pick: WHOOSH Screen Shine which is nearly magical.
4. Look into a protection plan


We've totally been there: accidental damage, random breakdowns, lost or stolen devices — it's so so frustrating! Anyone whose ever seen that screen go black and stay that way knows what we're talking about. Plus, there's the extra expense, and ouch.
We've frequently recommended that our readers look into some sort of consumer protection plan for their more expensive gadgets, like the one that our sponsor Asurion offers, so you can get a replacement device or the repairs you need.
This is especially important to consider if you have kids.
In fact, 30% of parents now report that their kids are required to bring a tablet or laptop to school, and even a simple battery replacement on an already expensive laptop can be a budget drain. So do the math and see if a tech protection plan makes sense, especially for those cameras, tablets, and computers that are in the hands of kids who, let's be honest, may not be as careful with their tech as we grownups are. Well, most of us grownups.
5. Back up your data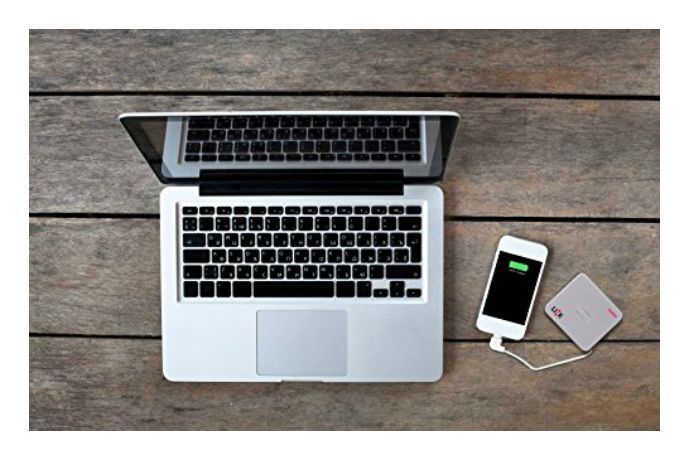 We cannot stress this enough.
Again:  WE CANNOT STRESS THIS ENOUGH.
It's truly horrible to have your laptop or phone stolen, or to watch as it suffers an unexplained, unfixable meltdown with all your precious photos, documents, and other info unrecoverable. Which is why backing up your data — regularly — is absolutely vital.
Backing up to an external hard drive and a cloud service like Amazon Cloud Drive, Dropbox or iCloud (we always recommend using both the drive and the cloud) also protects your gadgets from unforeseen damage. Plus, it saves you the stinging heartache of knowing that you could have avoided the whole mess just by backing it up. Imation's new LINK Power Drive (above) is a cool 2-in-1 device that provides extra power along with extra data storage for iOS devices. But we recommend you always recommend
Related: I lost my iPhone: What do I do?
6. Be smart with battery usage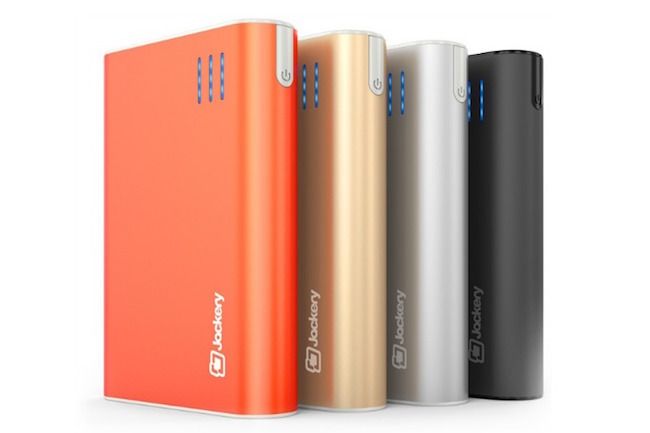 We've talked about plans for what to do when your device run out of juice, and that situation is annoying enough. But when it happens while you're in the middle of an emergency, an important meeting or miles away from any reasonable power source, well, that's a whole next level of frustration. Instead, here are five smart ways to save power and prolong your tech gadgets' battery life:
Turn off unnecessary apps that you're not using
Check which of your apps are set to "run in the background," and turn them off.
Always travel with an external battery charger (like our favorite, the affordable Jackery Giant+, above)
Use WiFi whenever possible; also switch to airplane mode to save on roaming charges
Unplug devices when fully charged so you don't degrade the battery over time
7. Invest in a decent surge protector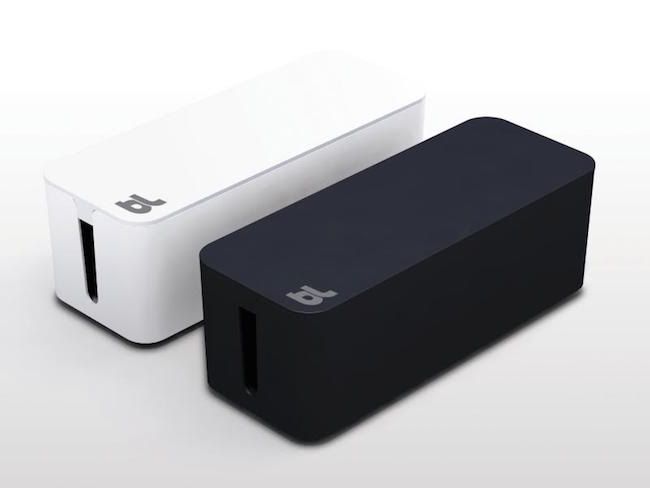 It's a super easy and inexpensive way to protect your gadgets from the damage that can result from random power spikes.  But be sure you are buying a surge protector instead of a power strip. The two may look the same, but they're not; a surge protector isn't just more outlets for plugs, it protects against power surges (thus the name) or other electrical issues that can crop up. You can even style-up your surge protector with the Bluelounge CableBox, a neat-looking, affordable cover that fits over your basic surge protector or power strip to hide it so your home doesn't turn into a nest of wires.
8. Consider a bathroom ban
Photo: In Bloom Book Collection
We pretty much all take our tech gadgets into the loo with us, even when we know better. Sinks, bathtubs, wet surfaces, toilet bowls full of water, firm porcelain, chrome fixtures, hard tiles — when you think about it, pretty much everything going on in the average bathroom spells danger for your devices.
Not to mention the combo of toddlers and toilet bowls, for some of us. (Shudder.)
The good thing is, these accidents are avoidable if you just keep your devices out of the restroom. Go old school and take a magazine or book in with you instead. You'll live without checking Facebook for four minutes.
9. Keep devices from the elements and extreme temperatures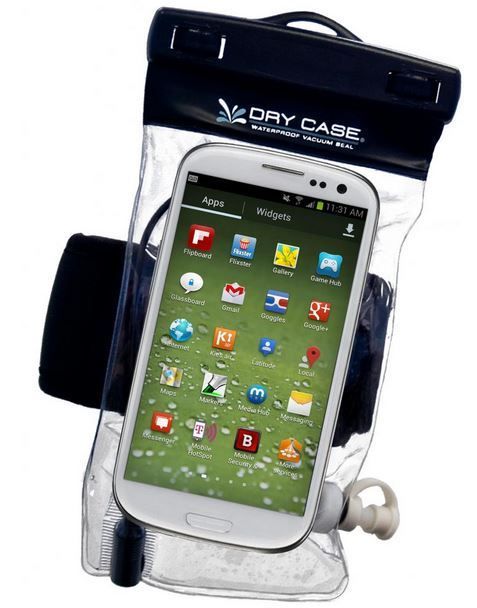 Hot cars. Kitchen sinks. Wet counters. Beach towels. Snowmen's midsections. These are all horrible places for your smart devices. It's way too easy for tech to get damaged in any extreme temperature and weather conditions so first of all, try to avoid them. Like, have you ever seen that "too hot" temperature warning pop up on an iPad if you're out reading in the sun? A little scary.
Apple's reco is to only use your mobile device where the ambient temperature is between 32º and 95º F. Any warmer or colder, stash that thing away.
If you really can't be without your phone while poolside or by the beach, consider a temporary solution for sand, water, and leaky suntan lotion bottles such as the DryCase Waterproof Bag which can be tossed in your tote, no problem. It has a vacuum-seal that keeps your phone totally protected.
And hey, there's always a sealed plastic baggie.
10. Location, location, location
Perhaps the two of the most treacherous places a smartphone can endure (besides that bathroom) are our pockets and our purses. Keys, hairpins, crumbs, toy cars, credit card strips, and a myriad of sharp, rigid edges will threaten a smart device's existence every day. Then there's that other list of dangerous places that these gadgets can wind up, like on uneven surfaces, under bike wheels, buried between dusty sofa cushions, or crushed beneath the weight of our bodies when we sit, sleep and roll over on them.
(Admit it — some of you fall asleep reading tablets in bed, right?)
Best tip here is to think a beat before you just randomly set down your phones, tablets and laptops. It only takes a minute for a careless placement to end in a crack, boom or crash.
Thanks to Asurion for sponsoring this post. Look into their affordable protection plans for your technology to see if one is right for you.