The holidays are right around the corner, which for many of us means lots and lots of family time, well, beyond the eating, and the eating again. Whether you're hanging with your immediate relatives, or you're celebrating with your entire clan, we love finding ways...
The Best of the Best Educational Apps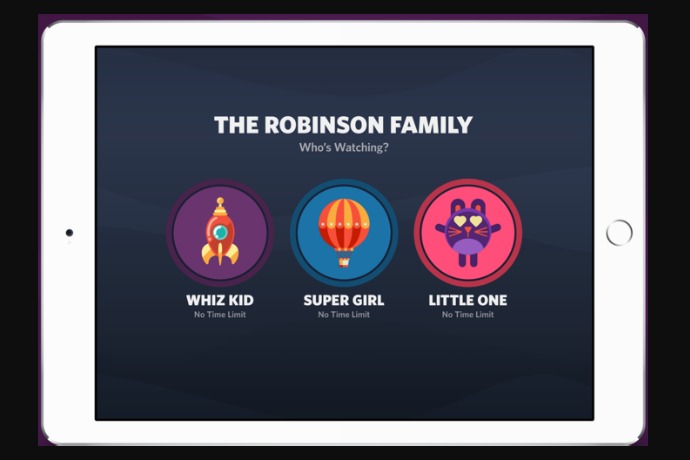 This is a sponsored message from Flare Kids   Parents love good educational children's apps, even more so when they're free. And now there's Flare Kids which isn't just great for the kids who use it, but for the children of the Atlanta Ronald McDonald House. Because...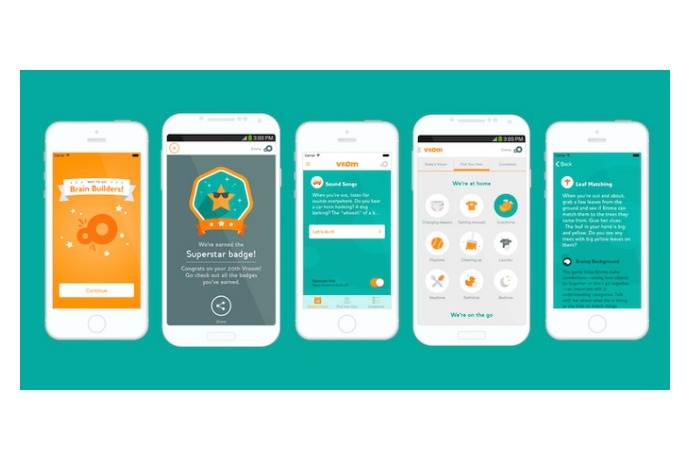 Kids' brains grow so fast during the preschool years, which is why they need lots of stimulation to help them develop smarter, sharper brains. Also, possibly why kids at this age are so um, challenging. Not just me, right? But often, parents are so busy doing so many...
I'm pretty measured about letting my kids use my iPad, especially when they could be playing outside, practicing their instruments or learning their fifth language. Ha. In truth, I'm all about balance in our household, and I'm definitely a fan of apps that let kids...
Here are some of the coolest tech links around the web this week. We hope you like them too.  All the details on the upcoming Women of NASA LEGO set! Finally! Online dating may be changing the American family in positive ways. Including Tinder. Whoa - Netflix is...
Way back in February of this year, we wrote about forthcoming the Women of NASA LEGO Set which proposed wonderful mini versions honoring software developer Margaret Hamilton; NASA mathematician Katherine Johnson; pioneering astronauts Sally Ride and Mae Jemison; and...
The TBH app has been blowing up over the past few weeks and just hit #1 in the App Store for iOS following the announcement that Facebook has purchased it. I've seen multiple articles referring to it a "kindness app" or an "anonymous compliment app" which sounds...
My kids still haven't made up their minds about their Halloween costumes this year. Hello, kids! Time for a decision! And now that I've been scouring Pinterest for ideas, the geek in me is coming out. I'm hoping at least one of mine will choose one of these amazing...
We're longtime fans of Toca Boca around here, and their newest app, Toca Life: Office does not disappoint. Because if there's one thing my kids seem to want more than anything, it's to be a grownup. Related: Toca Boo: A fun Halloween app for kids The app lets them...
Just this past week, Facebook launched a brand new feature allowing you to order take-out right from the restaurant's Facebook page. So, if you've ever gotten a hankering for some Chipotle guacamole or Five Guys burgers while scrolling through your news feed, you...
Here are some of our favorite tech links from around the web. We hope you enjoy them as much as we did. We are very excited about this new emoji. [Photo: lot801 on Instagram] Here's a new favorite online shopping destination with same-day delivery. Shots fired: South...
We've seen (and owned) many iterations of Amazon's Kindle e-reader, but finally, after ten years of Kindle devices, they've launched a waterproof model, aptly named Oasis. Now, if you're like "Wait, there already was a Kindle Oasis!" you aren't losing your mind. This...
It's fantastic to see the popularity of STEM over the last couple of years, with so many options that are truly inspiring kids to pursue their geeky passions. But we parents know that one of the best ways to get excited about something is to be excited about it...
We love Levar Burton. Did you ever listen to our podcast interview with him? He's the best! We love Neil Degrasse Tyson. He's not yet a podcast guest, but we're still hoping, because he's also the best! One thing we're torn on though...Goodnight Moon. Yes, it's the...
Calling all your Harry Potter fans! Looks like Alex and Ani just launched a special Harry Potter line and we know a few of you (including us) will be very excited. Take a peek at a few of our favorites that we can't wait to get our hands on. Or, we can't wait to get...
We just discovered a cool, new feature in iOS 11 that you might not have heard about, called Screen Recording, that actually allows you to record your screen (think live screen shot), and even narrate while you do. However, it's a little difficult to find on your iOS...