On Indigenous People's Day, a lot of kids may be asking us to explain what Indigenous means. It's not the kind of word that's in a lot of kids' day-to-day vocabularies -- or at least not yet. And parents may have trouble explaining what it means, how it's different...
Trending right now. As in, this second.
Tech Tips & Tricks to Make Life (Way!) Easier.
With the new year here, it's a good time for a refresher on how to make strong passwords and help keep them safe. With phishing on the rise, ever-present social media hacks, and general security breaches and unsavory shenanigans, it's just a good idea, and one of our...
For so many of us, the new year is about fresh starts. That's why around here, so many of us use January as time to cross off what we can from all of those never-ending tech to-do lists. These are the kinds of tech to-dos we often put off, not necessarily because they...
Every year, we think it's fascinating to look back and see the top posts we wrote that captured our readers' interests and imagination. Some of the favorites were just fun (hey, trendy halloween costume!) while most this year were really helpful. And hey, we're...
Even More Coolness. Enjoy!
As a former homeschooling parent, I am a huge fan of math apps for middle school -- and for tweens and teens whatever their grade level. I used to say that I was okay teaching math until around 3rd or 4th grade, and then I needed some help explaining certain topics to...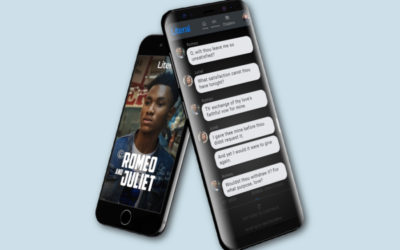 Sometimes we think of reading apps as for little kids, but reading apps for kids in middle school and high school can be extremely helpful. Whether your kids are voracious readers or a bit more reluctant to get lost in a book when there are video games to be played...
As someone who now regularly attends physical therapy, let me be the first to advise you about the importance of ergonomic laptop accessories: So important! Given how much time we all spend on our computers these days, it really pays in the long-term to have a...
The upside of my family existing in the Apple device ecosystem together is that we can all share cords and cables. The downside? We can all share cords and cables. So I was thrilled to come across these personalized cord tags from Delightful Luna on Etsy. They let you...
As we mentioned on Cool Mom Picks, our team is off on a little break this week. Don't we all need one these days? (The answer is yes. Yes we do.) But hey, before we took off, we wanted to put together some of our very favorite summer tech posts -- which also happen to...
I've been on a search for the best waterproof iPad case, and after a long hunt I've found it! Or at least I hopeI have. So, of course, I had to share it here. Most parents want protective, waterproof iPad cases to protect against spills or accidents at home or to give...
My son is all about LEGO these days, which is why I was intrigued when I heard about Brikit, a new iPhone app that takes stock of the LEGOs you have and makes suggestions -- complete with instructions -- on what to build. Turns out, it's a gamechanger! I love this app...
I know, I know, the last thing parents want our kids to do this summer is spend all day watching YouTube videos or playing more Minecraft. I just hope my kids can find a little more balance with screen time this summer, and that whatever screen time they do have can...
I've been a work-from-home mom long before the pandemic was a thing, but it usually translated to "work from cafe" or "work from library" mom. But, I have to say, I'm kind of happy that this past year has created the new habit of actually working from my home and I'm...
Like a lot of elder millennials, I resisted TikTok for a while. After all, why would I want to watch videos of toddlers spilling drinks when I can just look across my kitchen table? Sorry, Yeet Baby. But the more I delved into it, the more I realized TikTok is...
This year, we want to stream the 2020 Tokyo Olympics but of course, we happened to have  cut our cable cord years ago. Instead, we rely on several streaming services — mainly Netflix, the free HBOMax subscription that came with our phone plan, and our beloved Apple...
Do you have a kid who needs some extra reading practice this summer? Then you'll definitely want to check out Sidekick, a new offering that's part of the Amazon Kids+ subscription (previously FreeTime) that's designed to help kids practice their reading skills. Or for...