Here's to a wonderful 2016, friends. May it be full of neatly wrapped cables, charged batteries, and lots more geeky awesome. Thank you all much for your support all year long. Kristen, Liz, + Team Cool Mom Tech Science and math calendar art prints via Get Your Nerd...
The Best of the Best Educational Apps
If you want to know the best of Hollywood, you watch the Academy Awards. If you want to know the best of the Internet, you follow the Webby Awards. These accolades recognize the best websites, interactive ads, online film and videos, and of course, mobile apps. Since...
Even though I managed to pull a strong B+ in my college Art Appreciation class, my art history is a little rusty all these years later. And Van Gogh? Beyond the usual "ear incident" and the iconic sunflowers and starry night, my wealth of knowledge begins to run dry....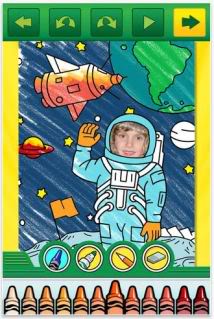 Have you ever sat down to color with your kids? Not just doodle, but really dig in with the crayons, the markers, the familiar smell of construction paper...it's really quite soothing, actually. I'd never want to give up the essential magic of real art supplies, but...
We're big fans of Santa around here, as you might have guessed. What, us risk making the naughty list? Never!) So if you're looking for some fun Santa apps to help bring the big guy to life on your phone, tablet, or laptop and make believers out of any kid at all, we...
When I heard that View-Master had updated and gone full Virtual Reality, I was intrigued. Had the toy I'd grown up peering through to see tiny photos of animals in the wild really gone high-tech? All for under $30 -- or even under $25 on sale at Amazon? Yep, that's...
I've taken hundreds of photos of my kids just in the last couple months. And almost every single one was taken with my phone. Even though I have a nice DSLR camera, it's so heavy, it's just not practical to lug it with me everywhere. Especially considering I'm just an...
If your kids' Christmas music playlist is already feeling worn out, we've got a great tune for you to check out, with the funky Santa Flying In Your Sleigh, by singer-songwriter Todd McHatton. And it's free! The song contrasts a young child's excitement over Santa's...
Sometimes I need just a little quiet at home over the holidays, you know? And since my kids are app-crazy anyway, they always think it's a treat to find cool new Christmas apps for kids that they haven't tried yet. While we have a few from years past that they still...
Here are some of our favorite links from around the web this week. We hope you enjoy them as much as we did.   It's Force Awakens Day! Here's an ultimate guide to everything Star Wars, with recipes, printables, crafts, and gifts, like the framed Han and Leia art by...
My entire household is pretty thrilled that Toca Blocks, the 30th(!) app from favorite app developer, Toca Boca, just launched today. I got an early peek at it, and I'm happy to report, it's just as fabulous as the others. And while Toca Hair Salon and Toca Mini are...
As we approach the final week of Christmas shopping, I plan spend a few minutes to make sure that I'm buying toys and games that will feed my kids' brains as much as their need for play. And while "math toys" has never appeared on any of my kids' lists to Santa as a...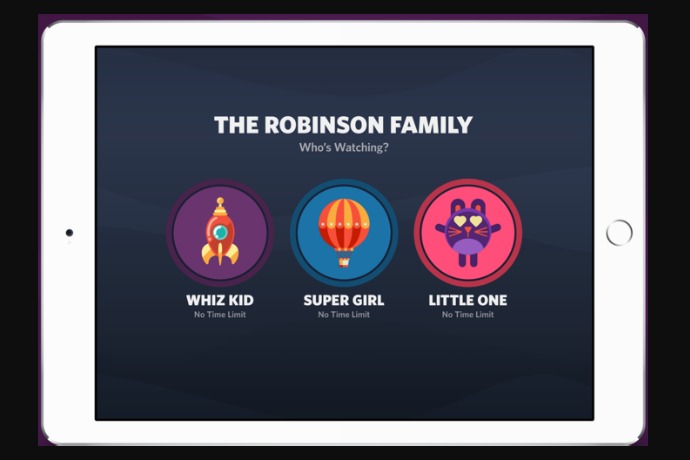 This is a sponsored message from Flare Kids   Parents love good educational children's apps, even more so when they're free. And now there's Flare Kids which isn't just great for the kids who use it, but for the children of the Atlanta Ronald McDonald House. Because...
Hi Cool Mom Picks, I'm looking to purchase the best kids' tablet for a 3-year-old, and maybe one for an 8-year-old. What do you suggest? - Reader, via Facebook.   Oh, to be a kid on Christmas morning opening up a brand new tablet to play with! Lucky. The opening part...
As our houses are filling up with gifts for the holidays, it's a good time to think about home security  to keep our homes safe from burglaries and just provide some extra peace of mind. Because waking up Christmas morning to no presents under the tree would be a real...
A lot of our readers have been asking us about Circle with Disney, a new device on that market designed to connect to your WiFi specifically to help parents monitor their kids' internet usage and manage screen time. We were really curious about how it works and...